For those who have art, most don't have all of it framed
For some, no house could be a home without artwork on the walls, but for nearly one-fifth of Americans, it's not a necessity. According to a new survey from YouGov Omnibus, 19% of Americans – 21% of men and 17% of women – say they have no artwork on the walls of their home.
For the 79% who do have art in their home, photographs and paintings are the most common decorative arts, with more than half of these Americans saying they have at least one of these in their home.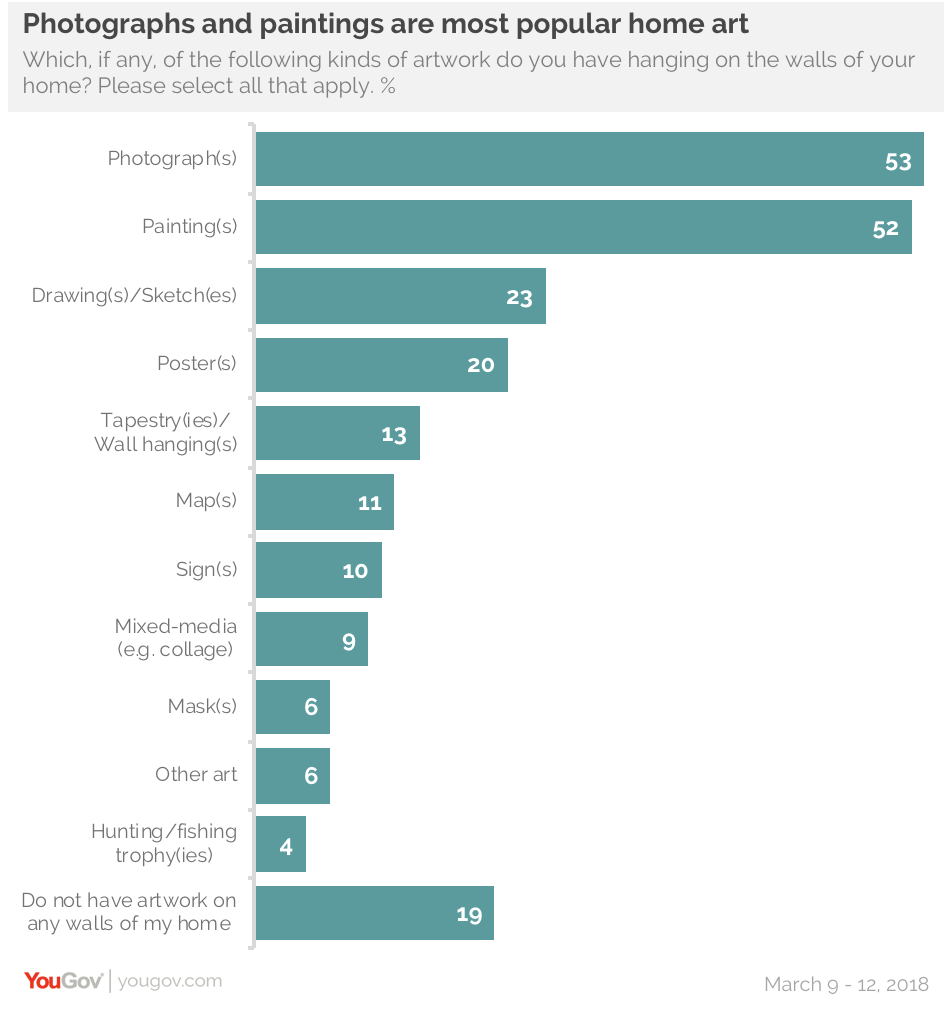 These forms are particularly popular with Americans 55 and over – 62% of this group have at least one photograph hanging on a wall, and 61% have a painting. For comparison, 44% of 18- to 34-year-olds have a photograph, and 42% have a painting. The younger group favors posters – 32% of millennials have a poster on a wall of their home, compared to 13% of those 55+.
Fewer than half of the millennials who have art on their walls have purchased any of it. 44% said they had received art has a gift, while 36% said they displayed art that they had made/produced themselves. And 15% said the art on their walls was there when they moved in, compared with only 2% of Americans 35 and over.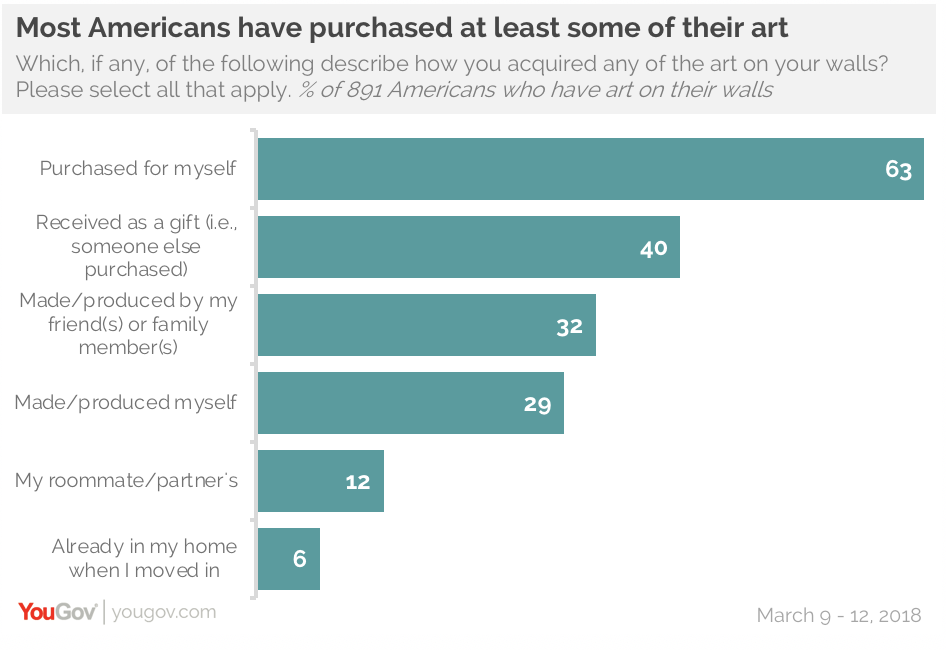 Framed art seems to be something that one ages into. Only 19% of millennials with art on their walls have all of that art framed, compared to 41% of those between 35-54 and 48% of those 55+.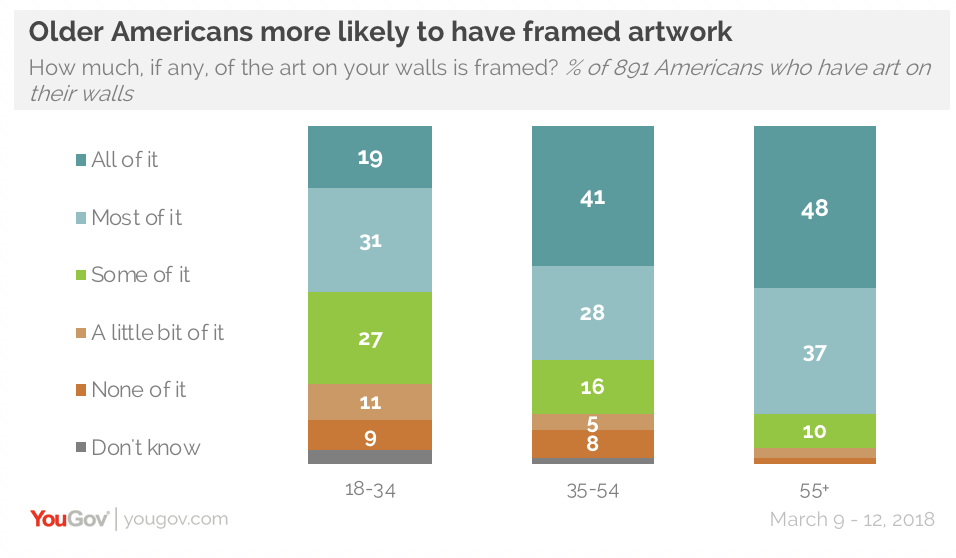 The vast majority of people who have art say they hung at least some of it themselves. 25% of women have also asked someone they know hang art for them, compared to 7% of men. But 11% of men have paid someone to hang a piece of art for them, compared to 4% of women.
Learn more about YouGov Omnibus
Image: Getty