He's also the most famous – 94% of Americans are familiar with Han Solo's portrayer
As Star Wars Day approaches, YouGov Ratings finds that of six of the main cast members of the original Star Wars trilogy, Harrison Ford has the highest rating, with 78% of the American public having a positive opinion of the actor.
Next on the list is James Earl Jones, the voice of the evil Darth Vader, who earns a 69% rating. He's followed by Carrie Fisher (64%), Alec Guinness (50%), Mark Hamill (49%), and Billy Dee Williams (46%).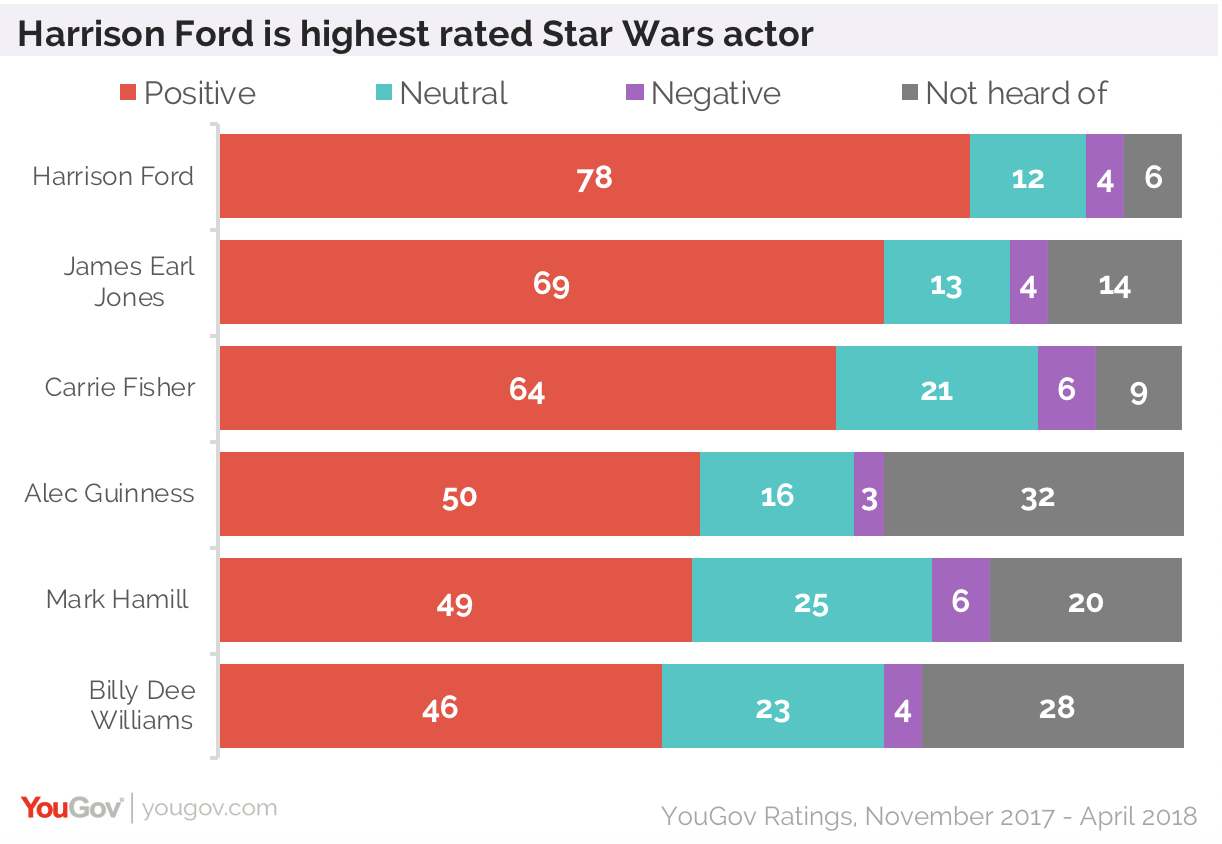 Ford is also the most famous of the crew, with only 6% of Americans saying they haven't heard of him. The least known is Guinness, who portrayed Obi-Wan Kenobi – 32% of the general public are not familiar with him.
Learn more about YouGov Ratings.
Image: Getty