As the reboot of American Idol finishes its first season on ABC, new data from YouGov Ratings reveals that season four winner Carrie Underwood is the most popular American Idol winner. 60% of the American public has a positive impression of the country pop singer.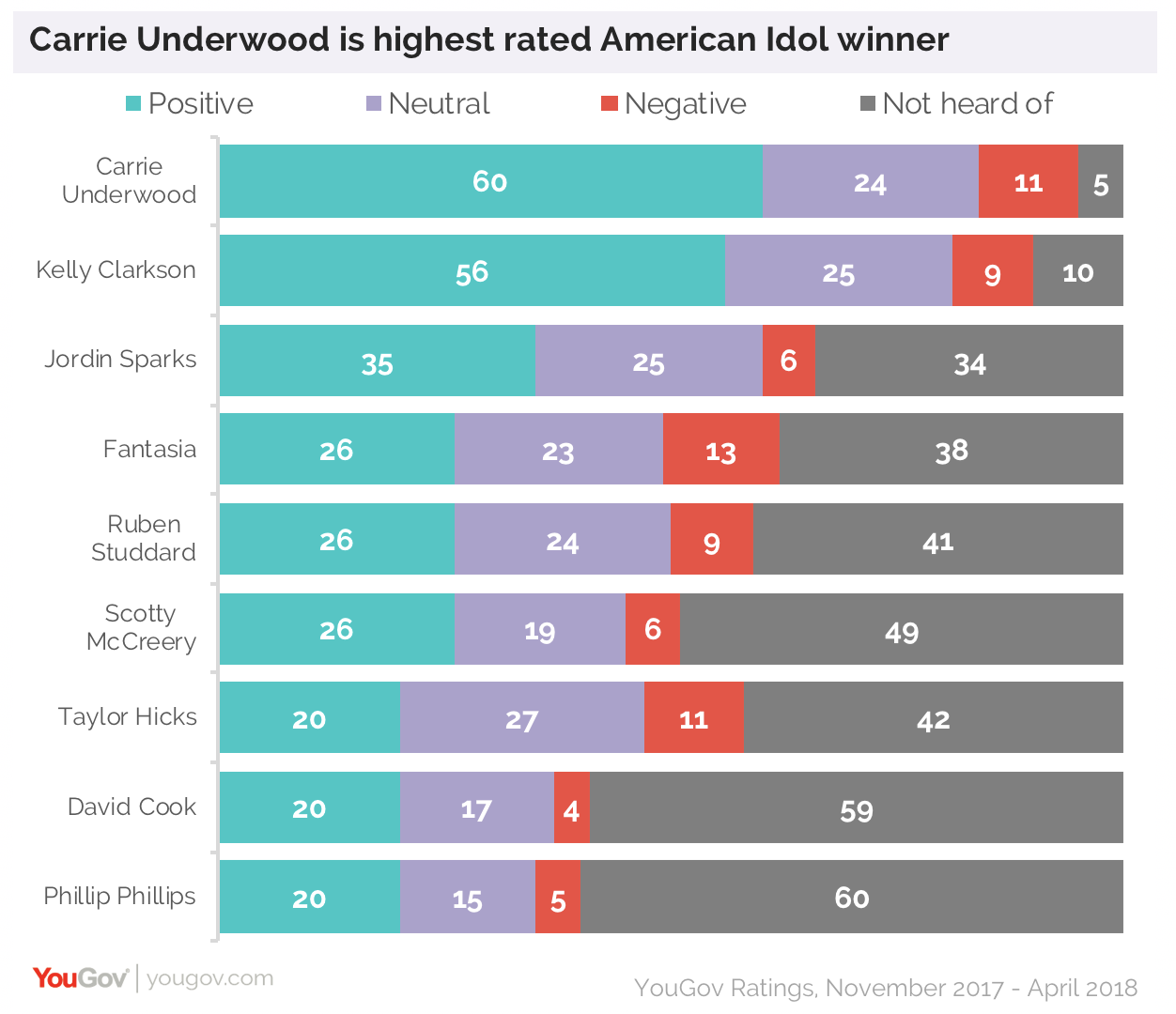 The next most popular is season one winner Kelly Clarkson, who has a 56% positive rating, followed by Jordin Sparks at 35%. Ratings does not currently have enough data on the other winners to publish the results.
Learn more about YouGov Ratings and see the full list of 262 contemporary music artists.
Image: Getty