"Success is counted sweetest/By those who ne'er succeed." When Emily Dickinson wrote that line, she probably counted herself amongst those non-succeeders – little of her work was published during her lifetime. But now, new data from YouGov Ratings finds that, 130 years after her death, Dickinson is the most popular female writer, with 57% of Americans having a positive opinion of the poet.
The next most popular female writer is the Harry Potter author J.K. Rowling, who 56% of the US public see favorable. The top five also includes the murder mystery master Agatha Christie (56%), the memoirist and poet Maya Angelou (49%), and the primatologist Jane Goodall (45%).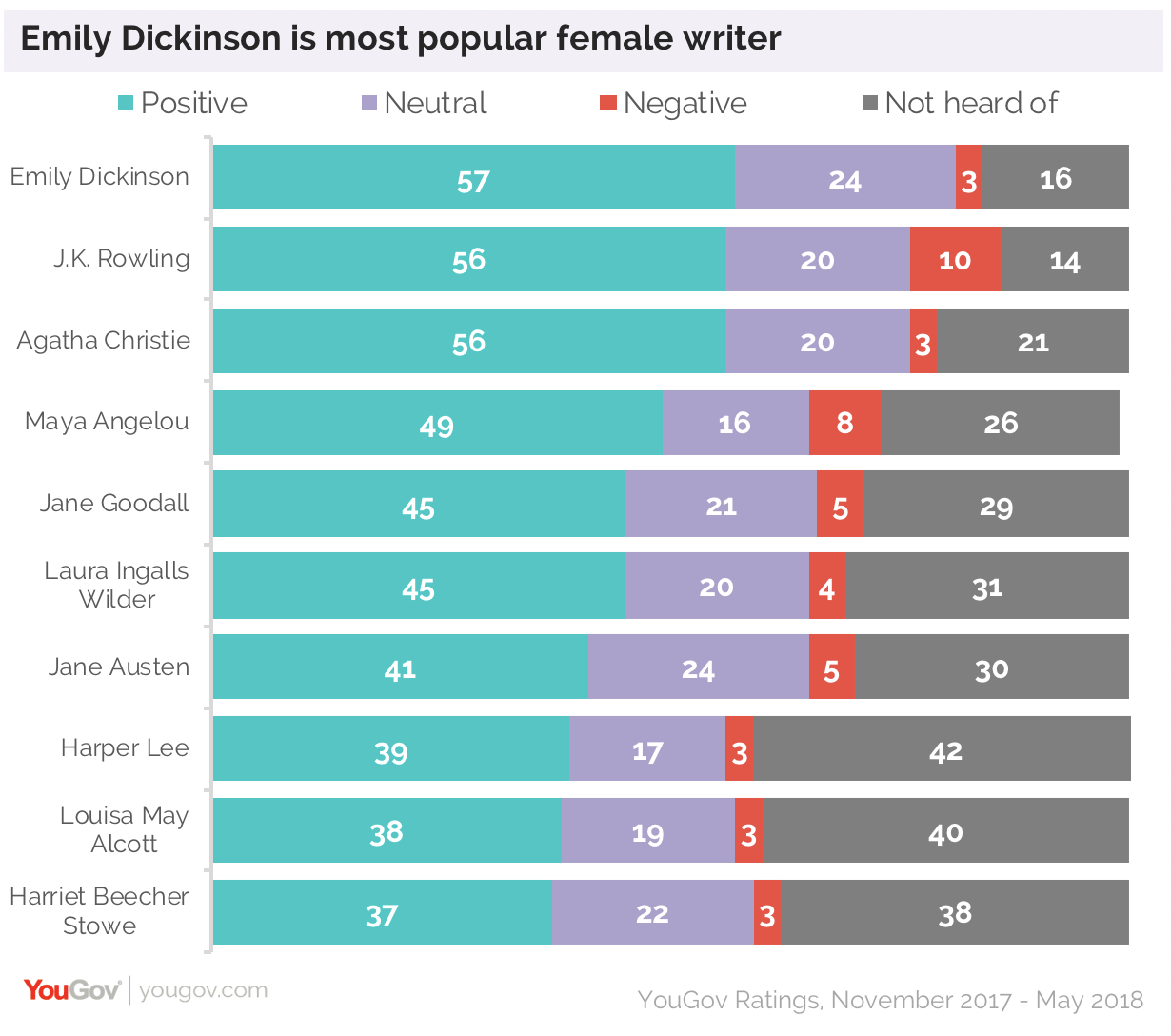 While Dickinson is the most popular female writer, Rowling is the most well known, with only 14% of Americans saying they haven't heard of her.
Learn more about YouGov Ratings and explore the full list of 247 writers.