The man behind Mickey is still beloved by Americans.
Though the rumors that Walt Disney cryogenically froze himself in order to live on in the future are untrue, the legendary animator and director's legacy has certainly been preserved. More than 50 years after his death, new data from YouGov Ratings shows that he is the most popular director, with 78% of the American public having a positive opinion of him.
The top ten most popular directors are a mix of contemporary and classic favorites. Steven Spielberg is the runner up, with 75% of Americans having a positive opinion of the Jaws director. He's followed by Alfred Hitchcock (71%), Ron Howard (63%), and George Lucas (62%).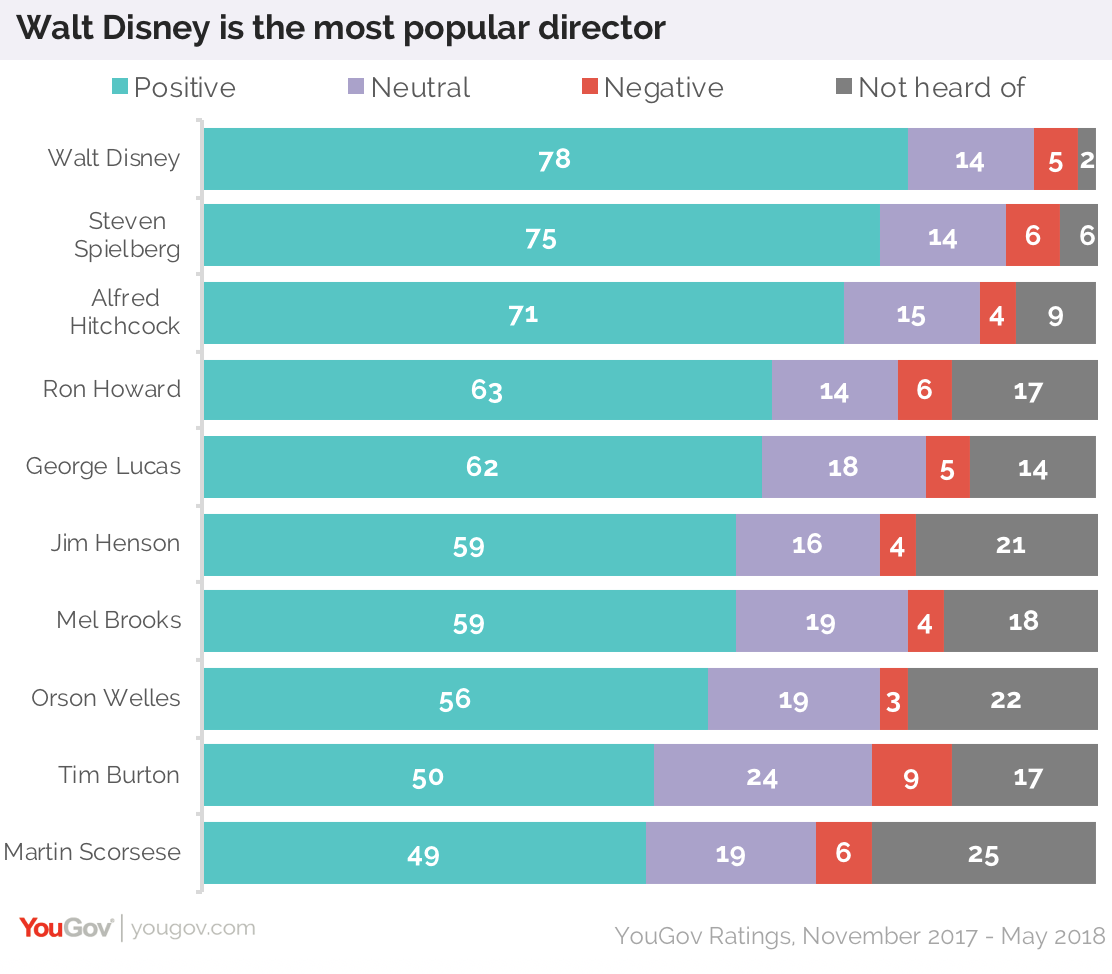 Many of the most popular directors are also the most famous, but not everyone makes both lists. While 92% of Americans know who Woody Allen is – making him the third most famous director – only 29% have a positive opinion of the Annie Hall director. The other two famous directors not in the top ten most popular are Spike Lee, who 84% of Americans have heard up but only 39% have positive opinion of, and Quentin Tarantino, who also 84% of Americans know but only 48% have a positive opinion of.