Beyonce is the most well-known BET Award nominee, with only 2% of Americans saying they haven't heard of her.
Ahead of the 2018 BET Awards on Sunday, June 24, YouGov examined which nominees are the most popular with Americans. According to data from YouGov Ratings, Bruno Mars, Rihanna and Beyonce topped the list for most popular BET-nominated R&B/pop artists, while Jay-Z and Drake were the most popular BET-nominated hip-hop artists.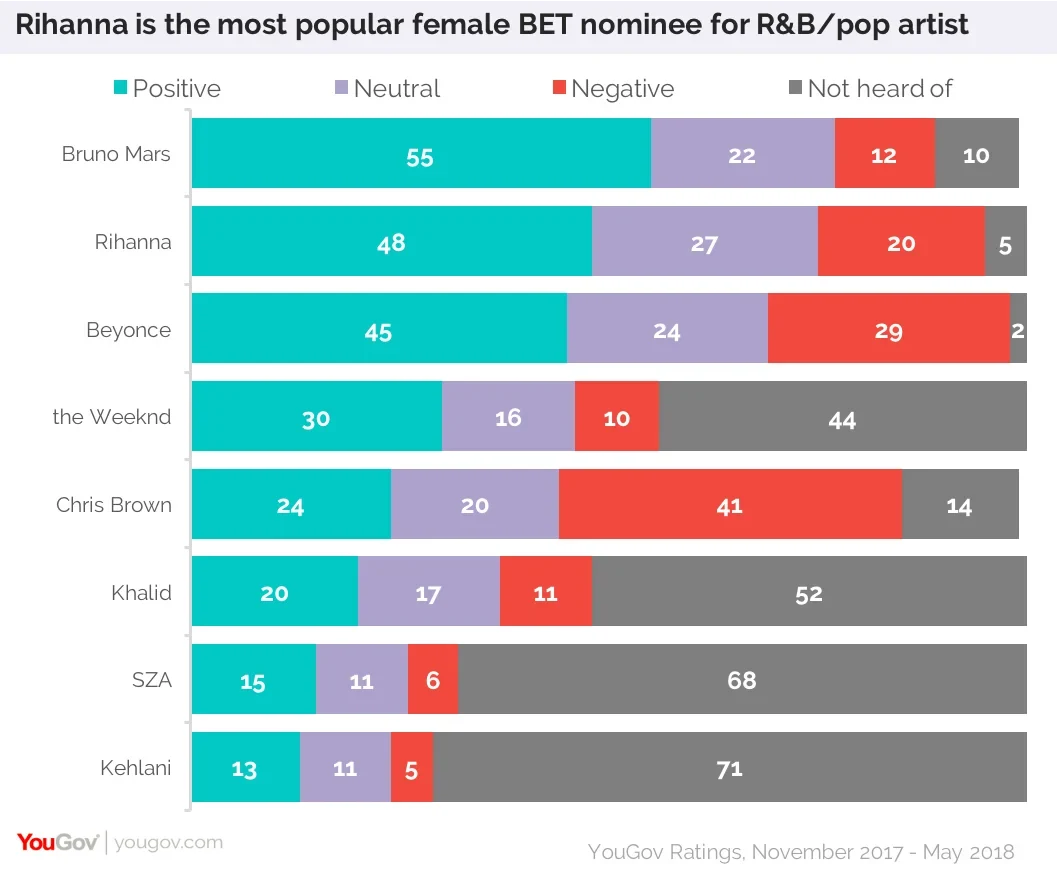 Though Beyonce is the third most popular nominee, she's the most well-known one on the list. Only 2% of respondents said they had not heard of her. Meanwhile, 5% of people hadn't heard of Rihanna, but nearly half of Americans (48%) said they have a positive opinion of her.
More people have a negative view of Chris Brown than positive. Forty-one percent of people said that they didn't like him, compared to 24% who do like him. Nearly a third (29%) of voters also have a negative view of Beyonce.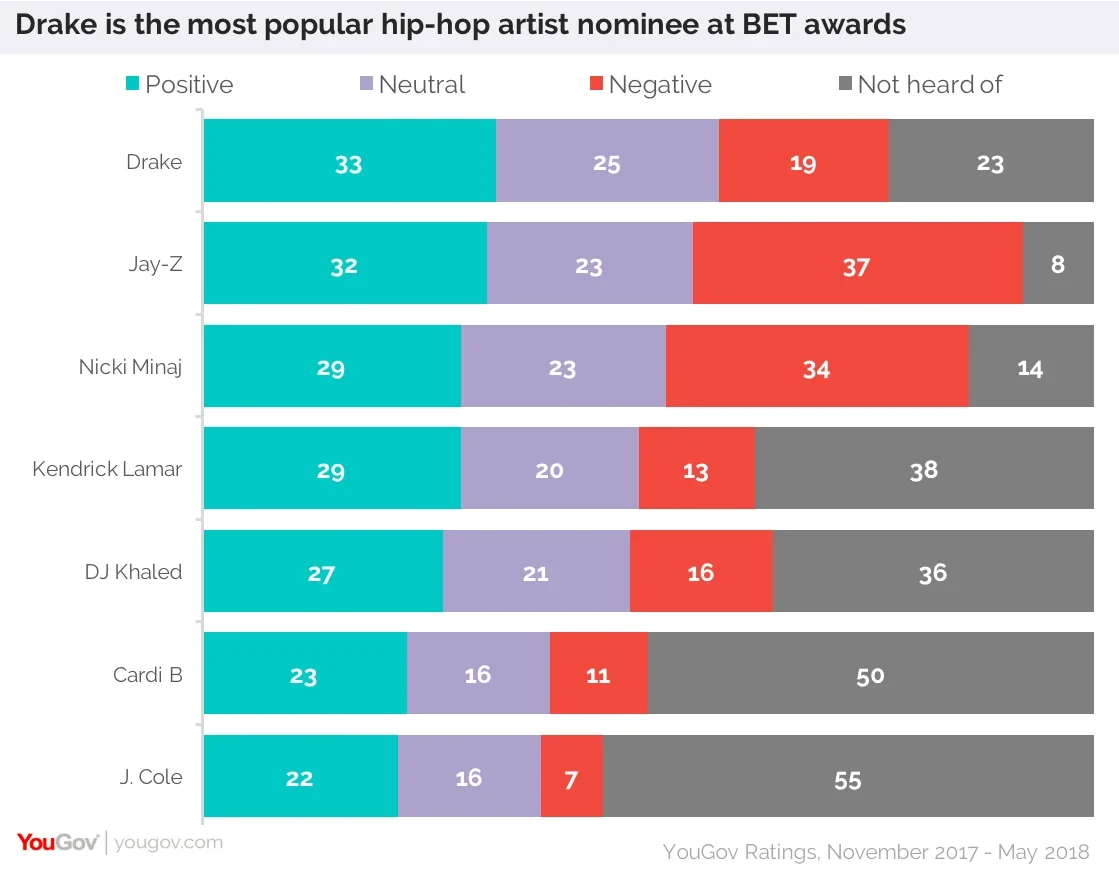 When it came to hip-hop nominees, people were almost equally as likely to have positive opinions about Drake (33%) and Jay-Z (32%), though a larger number (37%) said that they had negative impressions of Jay-Z.
Nicki Minaj is the most popular female hip-hop nominee, with 29% of people saying that they had a positive view of her, compared to 23% who said they had a positive view of Cardi B. However, like Jay-Z, Minaj also had a larger number of people (34%) who had a negative impression of her.
Learn more about YouGov Ratings and see the full list of 262 contemporary music artists.
Image: Getty