He drops from 1st to 17th on the list of contemporary actors
Just a few weeks ago, Morgan Freeman topped the list of most popular current actors, with 83% of the US public having a positive opinion of the Shawshank Redemption and Driving Miss Daisy star, according to data from YouGov Ratings. But since sexual assault allegations came out against the actor in May, his standing has fallen with the American public.
In data collected from May 29 to June 11, only 71% of Americans have a positive impression of him, dropping him from most popular to 17th most popular on the list. And that drop is particularly sharp with women. While 83% of both women and men had a positive opinion of the star before, now only 67% of women do, compared with 75% of men.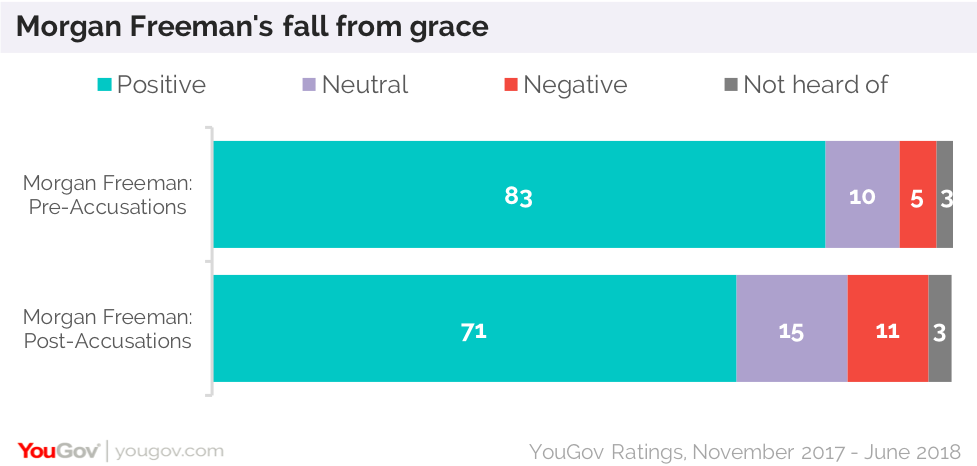 Since the accusations, more Americans have neutral and negative opinions of the star. Whereas 10% were neutral about him before, now 15% are; while only 5% had a negative opinion of the actor before the accusations, now 11% do.
Learn more about YouGov Ratings and see the full list of 702 contemporary actors.
Image: Getty