Ariana Grande is also popular, with 37% of Americans having a positive opinion of her
The American Music Awards, which happen Tuesday, October 9, pay tribute to some of the most influential modern musical artists in various genres. Fans can vote for their favorite artists in various categories, including Artist of the Year and Favorite Social Artist. According to data from YouGov Ratings, the most popular Artist of the Year nominee is Taylor Swift. About half (51%) of Americans have a positive view of the singer, while 25% are neutral and 21% feel negatively towards her. She's also the best-known nominee: only 3% of people say they haven't heard of her.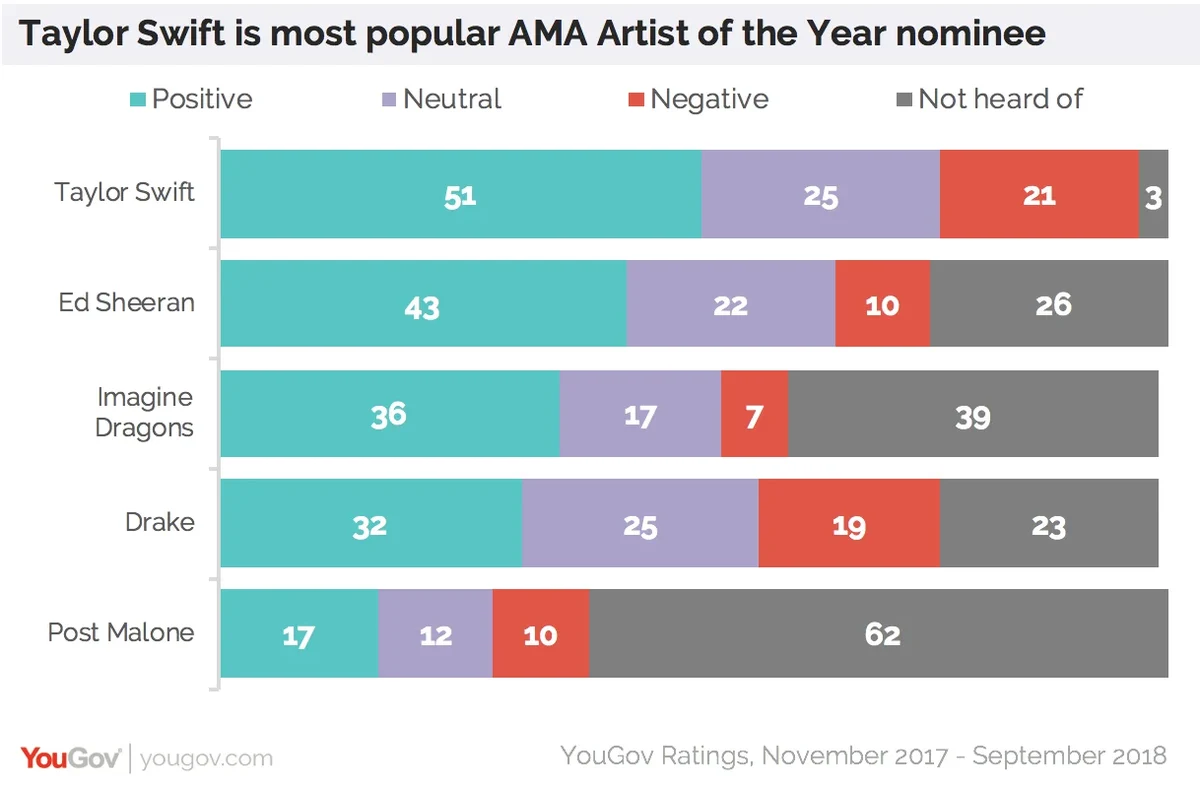 Fellow nominees Ed Sheeran (43% positive), Imagine Dragons (36%), and Drake (32%) also fare well. Post Malone was the least popular, with only 17% having a positive opinion of the rapper. He's also the least well-known, with close to two-thirds (62%) of Americans saying they have not heard of him.
The AMAs also introduced a new category this year for "Favorite Social Artist," which rewards artists who interact with their fans on social media. Unlike with other categories which restrict fans to one vote per day, fans can vote for this category up to 100 times per day via online ballot, and an additional hundred times per day via Twitter. Among the nominees whose data is in YouGov Ratings, Demi Lovato is the most popular, with 38% having a positive opinion of the singer.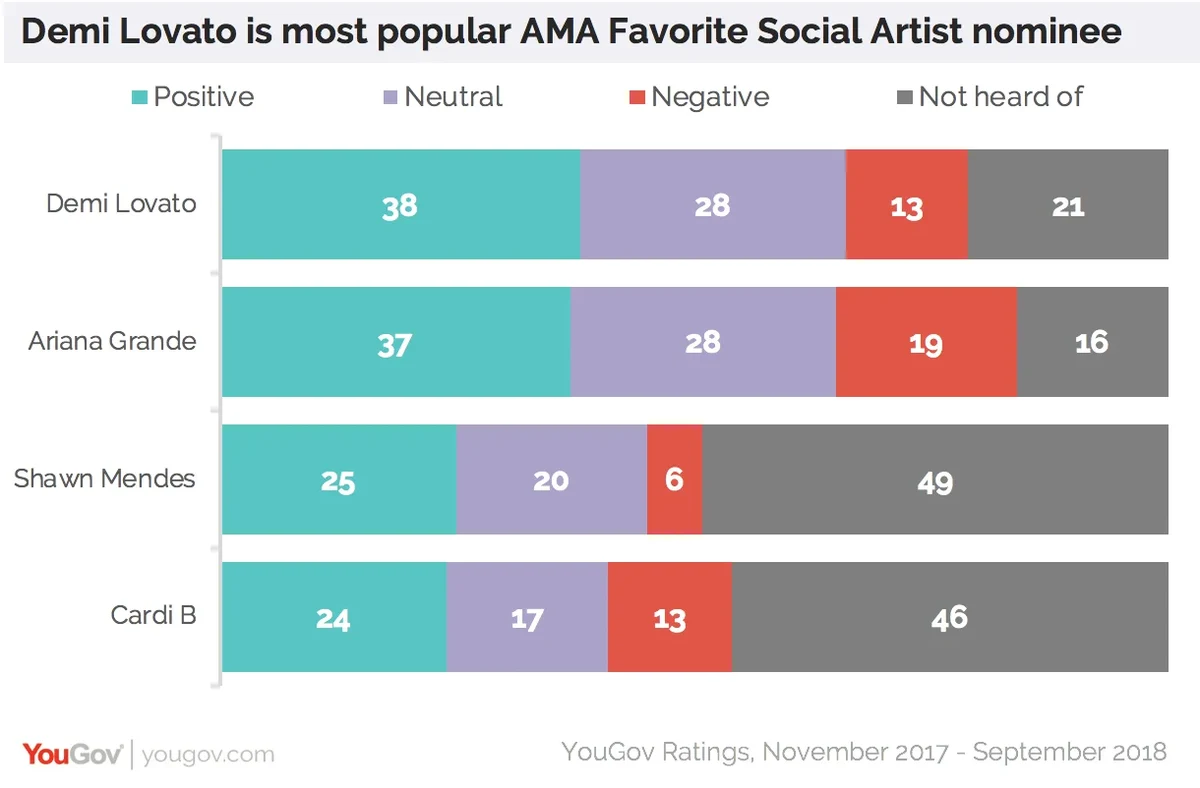 Ariana Grande is similarly popular, with a 37% positive rating. She's also the most famous nominee in this category, with only 16% saying they haven't heard of her. Shawn Mendes (25% positive) and Cardi B (24%) are similarly popular, though nearly half of Americans haven't heard of either Mendes (49%) or Cardi B (46%).
Learn more about YouGov Ratings.
Image: Getty