Millennials are 11% more likely than the general population to say they have a positive opinion of NBC's Parks and Recreation
April 9, 2019 marks ten years since Parks and Recreation first debuted on NBC. YouGov Ratings data shows that while a third (35%) of Americans as a whole have a positive opinion of the show, millennials in particular still love it (46%).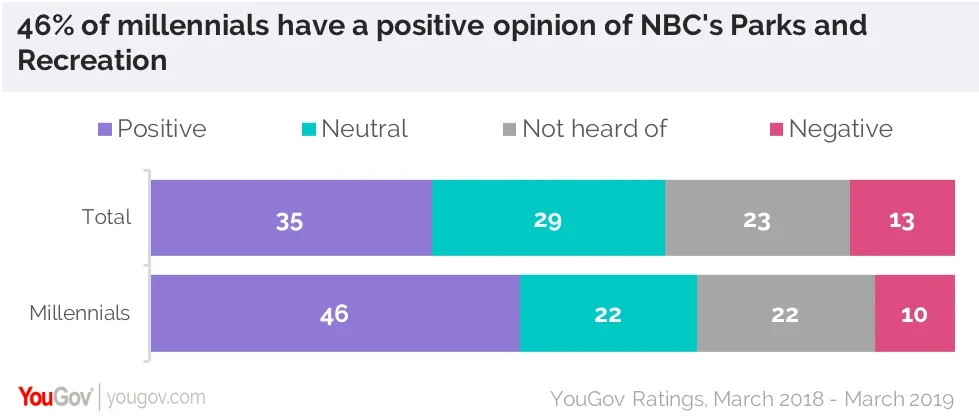 The show's cast may be one big driver of its enduring popularity among younger viewers. Amy Poehler, who starred on the show as Leslie Knope, is also especially popular with millennials: 56% have a positive impression of the actress, compared with 47% of the general public. The same thing is true for many other stars of the series - including Rashida Jones (47% of millennials and 35% of the public has a favorable view of her) and Aziz Ansari (37% vs 27%).
The only main series actor who is not notably more popular among millennials is Rob Lowe. While over half (56%) of Americans have a positive view of the actor, 47% of millennials say the same.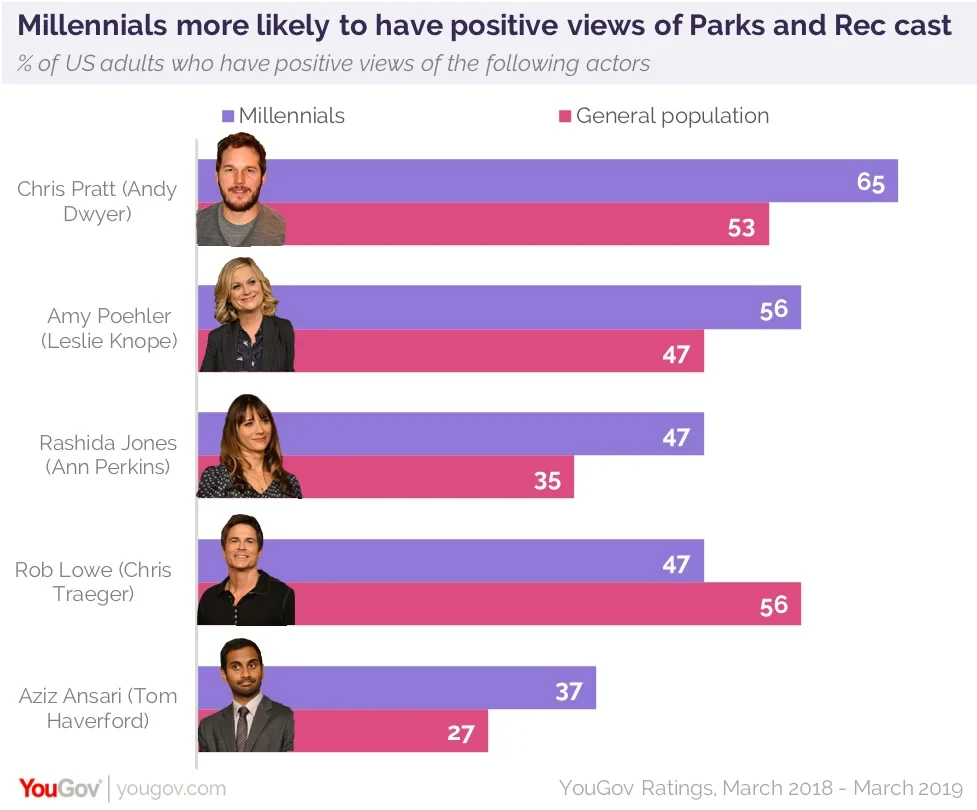 YouGov Ratings does not yet have sufficient data collected on Nick Offerman, who played Ron Swanson, Aubrey Plaza, who played April Ludgate, Retta, who played Donna Meagle, Jim O'Heir who played "Gary"/"Jerry"/"Larry"/"Terry" Gergich "Gengurch" or Adam Scott, who played Ben Wyatt.
Related: House is America's favorite TV doctor
Learn more about YouGov Ratings and sign up to be a panelist.
Image: Getty