The second season of HBO's Big Little Lies premiered on Sunday to much acclaim.
Meryl Streep joined an already star studded cast to help move forward the story of murder and mischief in Monterey, California.
Big Little Lies is a big deal for the network. HBO just ended its flagship series, Game of Thrones, and Big Little Lies might be among its biggest current draws.
YouGov's Plan and Track data gives some insights into who might be watching HBO's dark comedy. Our surveys tracked this audience during the show's first run in 2017.
One profile jumps out when it comes to Big Little Lies' audience: a large portion of the audience is women who live in the New York City (15%) area or in California (15%) cities like Los Angeles and San Francisco.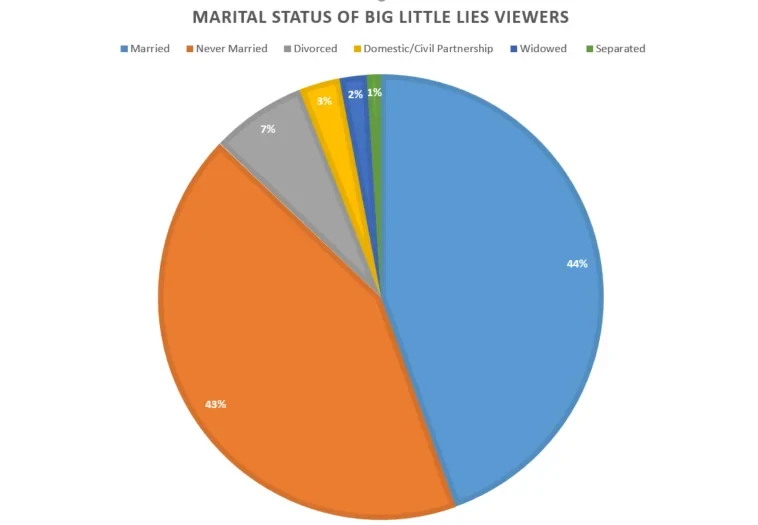 Most of them live with one other person, which is likely a spouse or a significant other. The group was almost evenly split between being married or single (and very few reported being divorced.)
Only about 25% of Big Little Lies viewers have children at home that are under the age of 18. But many have dogs -- 65 percent report owning or living with a pooch. German Shepherds (23%) and Beagles (23%) are the breeds most owned.
In terms of politics, the viewers skew heavily Democratic (65%) with just 12 percent identifying as Republican and another 19 percent saying they're independents. The No. 1 issue on the minds of these viewers is abortion, according to YouGov's Plan and Track data on issues an opinions -- about 90% of Big Little Lies viewers consider themselves pro-choice.
Politics and national news tops the list of hobbies and general interests that are important to this group (69% said Politics was their biggest general interest, followed by 66% for national news).
This group is not overflowing with mad money, but they've got some spending cash: a plurality reports having less than $1000 in disposable income each month.Big Little Lies viewers reported shopping at Walmart (47%) and Target (45%) for apparel in the last three months and Trader Joe's (21%), Aldi (15%) and Kroger for groceries (14%). The group was also more likely to have bought Nike's (11%), New Era (10%) or Vans (9%) shoes in the last three months.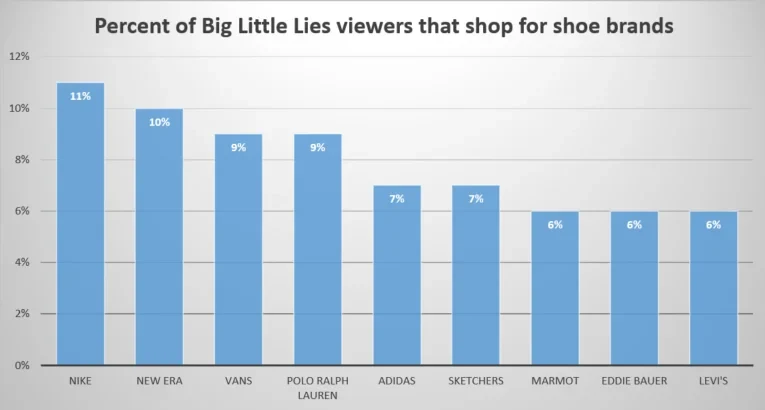 Barnes and Noble also fares well with this group. When asked what products, such as books, shoes, kids products and jewelry they had purchased from stores in the last month, the top destination was to the bookseller. That makes sense, because Big Little Lies started out as a successful book.
Correction: an earlier version of this article incorrectly identified the abortion stance of Big Little Lies fans, who are mostly pro-choice.