Young Americans are still talking about Netflix.
For the second year in a row, the streaming giant has topped YouGov's list of brands that generated the most positive Word of Mouth among US adults aged 18-34.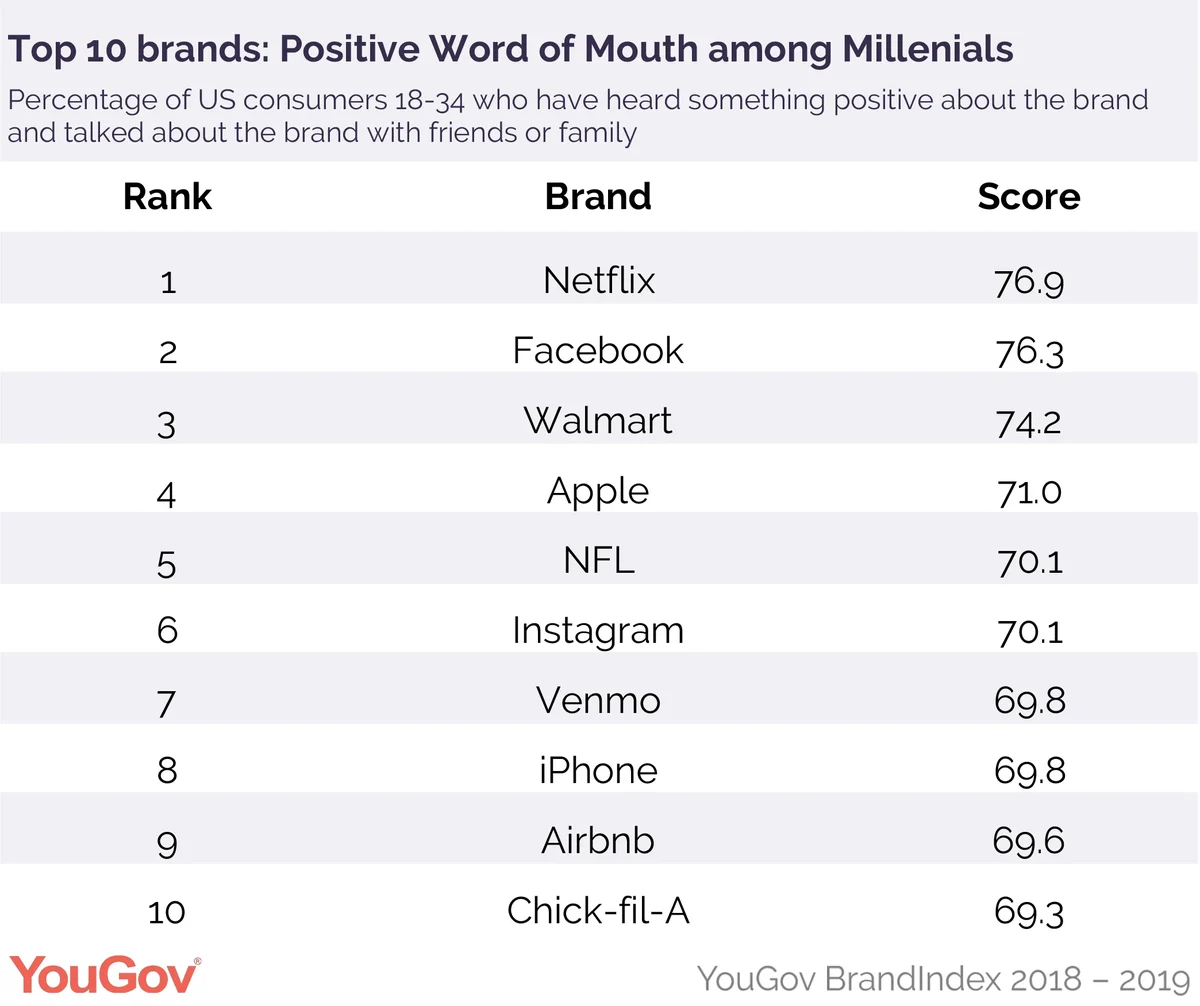 That's good news for Netflix, the country's biggest streaming service, whose lane is getting a little more crowded. A number of legacy brands are entering the streaming sector, including NBC, with its Peacock service, AT&T with WarnerMedia, and Disney+.
However, Netflix's hold is strong: in addition to topping YouGov's Next Gen rankings again, it's also the most popular TV network among Millennials and the third most popular network among the nation's general population, according to YouGov Ratings data.
YouGov's NextGen Rankings is an annual review of how much talk America's top brands are generating among America's GenZ and Millennial consumers.
This year's top 10 list this year includes just one retailer (Walmart) and one restaurant (Chick-fil-A).
Some of America's largest companies are represented on the list more than once. Both Instagram and its parent, Facebook, are once again on this year's list, as well as iPhone and Apple.
Paypal-owned mobile payment service Venmo and the National Football League (NFL), which is celebrating its 100th season this year, are both new names to the list.
A wide variety of sectors are represented in the most-improved list, which represents the biggest jump in Word of Mouth score among young Americans.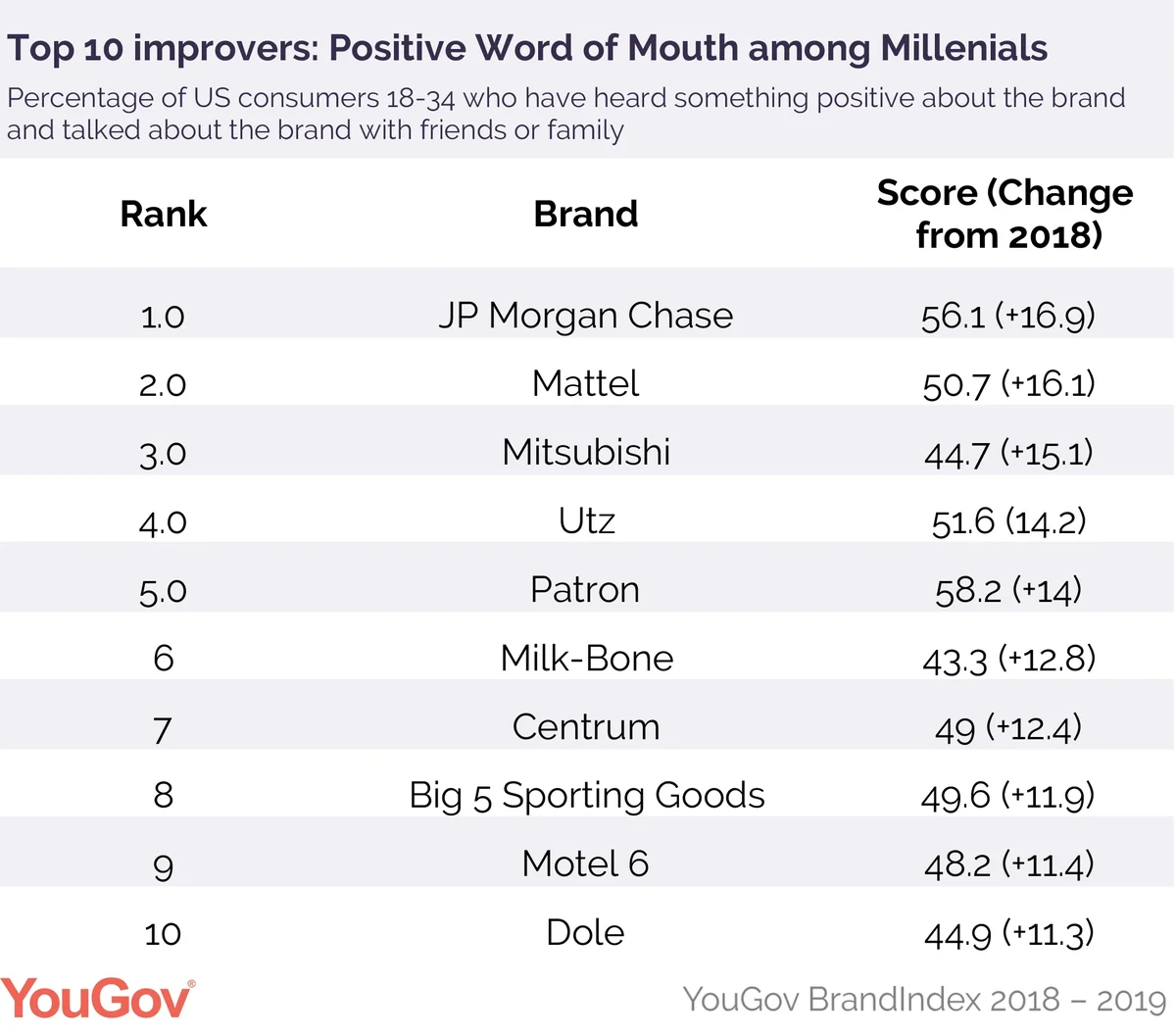 JPMorgan Chase saw the largest year-over-year increase in Word of Mouth score among young Americans, along with toymaker Mattel and Japanese automaker Mitsubishi.
Methodology: YouGov BrandIndex first screened all of its 1,753 brands for positive Buzz, which asks respondents "Have you heard anything positive about the brand in the last two weeks, through advertising, news, or word of mouth?" Brands with low response volume were eliminated. From those brands, they were then ranked on Word of Mouth scores, which asks respondents "Which of the following brands have you talked about with friends and family in the past two weeks (whether in person, online, or through social media)?" All respondents for this research were young adults 18 through 34 years old. Data was collected between September 1, 2018 and August 31, 2019.