What's old is new again. At least in the world of television.
Streaming services are throwing around hundreds of millions of dollars for the rights to popular shows that have long been over, including recent notable deals for Friends and The Office. These services, as well as traditional networks, are also keen to reboot old favorites in an effort to rekindle old love of shows and stoke some nostalgia. But what are America's favorite non-current sitcoms?
Among those who subscribe to a streaming service, I Love Lucy, Fresh Prince of Bel-Air, Bewitched, Seinfled and The Munsters top the list of most-liked sitcoms no longer on the air, according to YouGov data.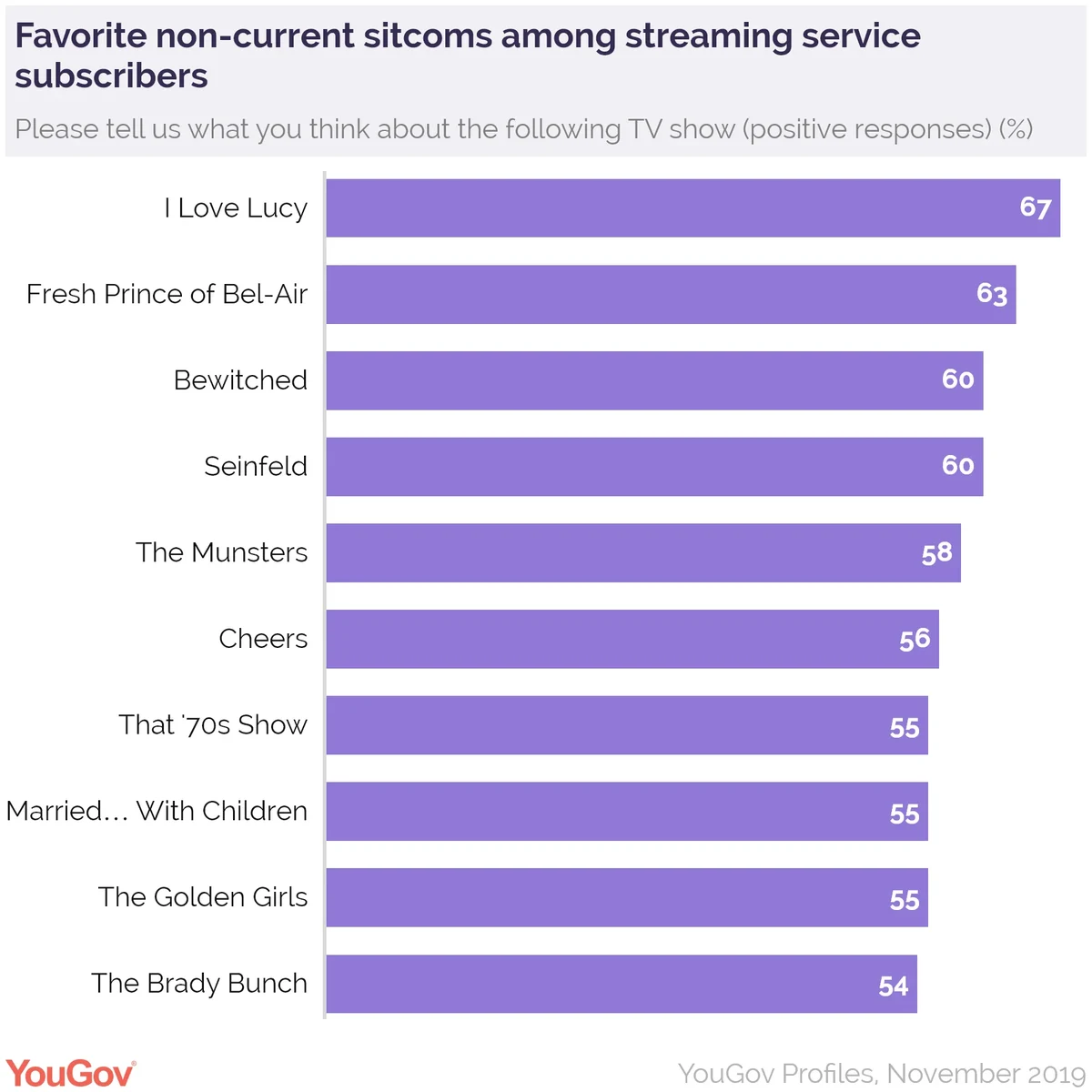 Fresh Prince Will Smith is America's most famous contemporary actor; Jerry Seinfeld is No. 25, according to YouGov Ratings data.
As the battle for streaming dollars continues, services will look to snatch up popular series to broaden customer appeal. Among those who are considering one of the major streaming services, which past shows are more likely to get a positive opinion, compared to the national average?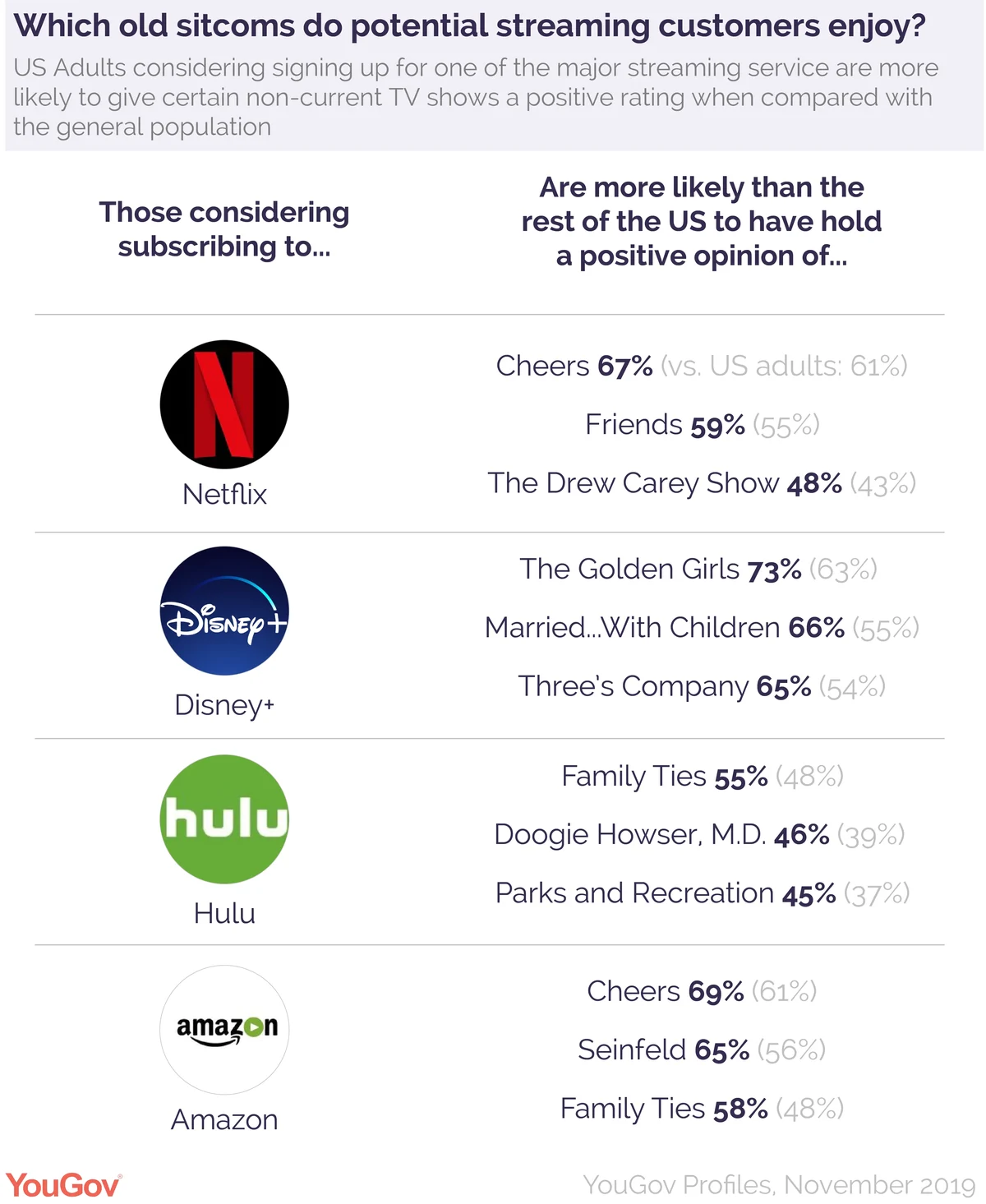 For those considering Netflix, they're more likely to enjoy Cheers, Friends and the Drew Carey Show than the rest of the country. The rights to Friends was sold in a $425-million deal to WarnerMedia's HBO Max.
Among those considering becoming customers of Hulu, they're more likely than the rest of the country to enjoy Doogie Howser, M.D., Park and Recreation and Family Ties.
And for those possibly flirting with an Amazon subscription enjoy Family Ties, Seinfeld and Cheers more than the US average.
Three's Company, the Golden Girls and Married...With Children are more popular with those considering the newly launched Disney+ service. Disney is clearly banking on nostalgia. Not only is it opening its complete back-catalogue of animated films, but investing in spin offs of popular Marvel franchises and Star Wars.
YouGov data shows nearly half the country subscribes to a streaming service.