It's said that rising tides lift all boats and that appears to be the case in the Disney universe.
Since the launch of Disney+, other parts of the House of Mickey have seen a lift in positive sentiment, including the Disney Channel and the Disney Store, according to YouGov BrandIndex. Buzz score gauges whether US adults are hearing positive or negative things about a particular brand.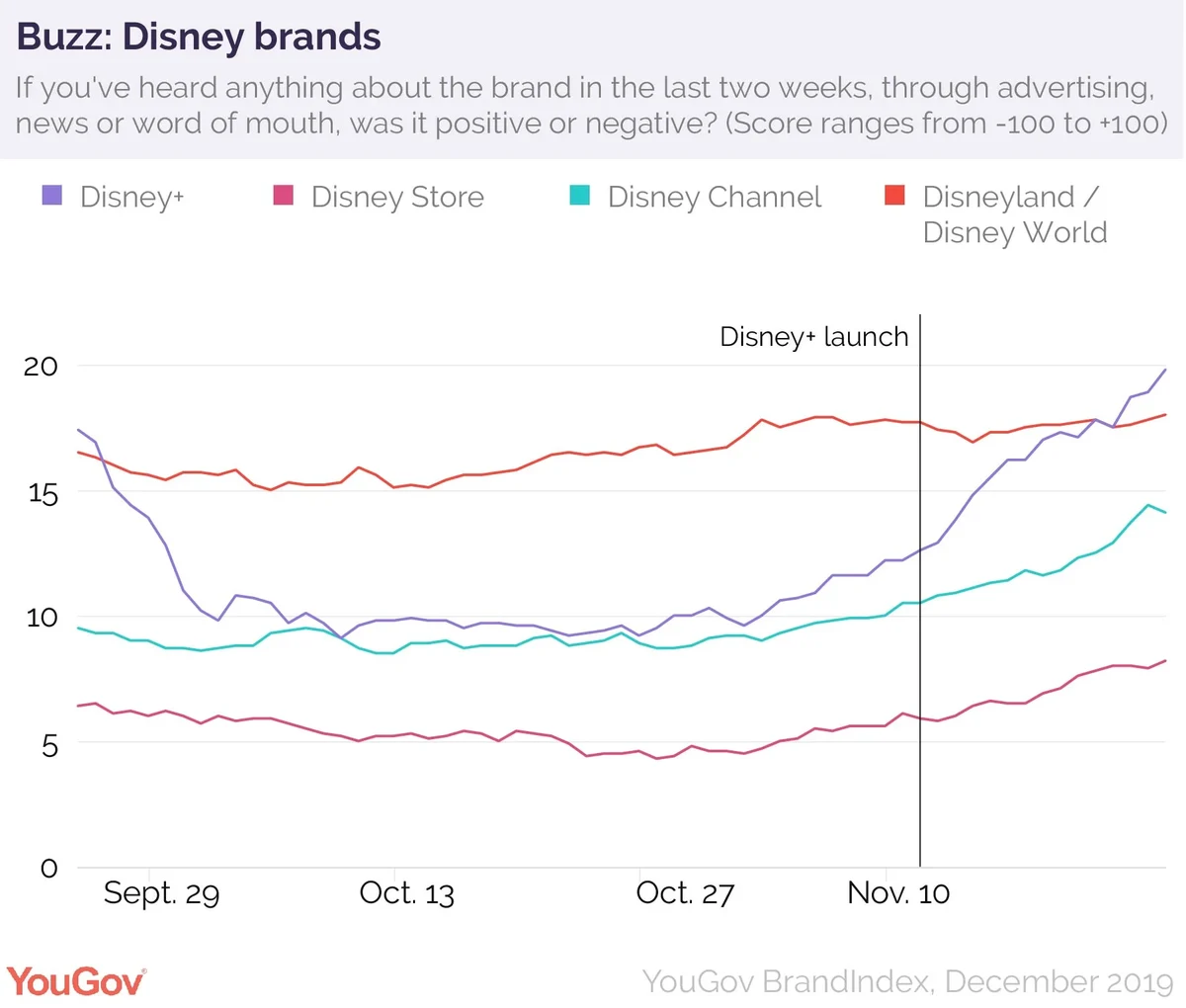 No Disney brand operates in a vacuum. Long before Disney+ launched, the company had started mounting a marketing campaign that included all facets of the entertainment behemoth.
Employees of The Disney Store, for example, wore lanyards with QR codes that if scanned by phone would direct the user to the Disney+ sign-up page. And the success of Disney+ hit show The Mandalorian has no doubt sparked merchandise demand at the retail store, aided by Baby Yoda.
Buses at Disney World in Florida were wrapped in Disney+ advertising prior to launch and it's likely the theme parks will likely build new rides based on the streaming service's original series. And some of those originals include Marvel series that will tie into the studio's future theatrical releases.
In short, the established well-oiled Disney marketing machine helped the fledgling streaming service — and vice versa.
Broadening its consumer/audience base
While Disney+ currently has unparalleled children's offerings, it also traffics in high-potency nostalgia for adults with offerings for everyone in the house.
"We need to educate consumers and explain that this is not the Disney Channel app," Joe Earley, executive vice president for marketing and operations at Disney, told the New York Times. "People also may or may not know that Disney owns Marvel and Lucasfilm and National Geographic. So we are having to do a lot of positioning in a very short amount of time."
They've succeeded: more than half (59%) of current Disney+ customers don't have any children under 18 years old, YouGov data shows.
That's good news for its retail arm: Disney Store purchase intent has climbed overall, but has specifically increased among those who aren't parents or grandparents.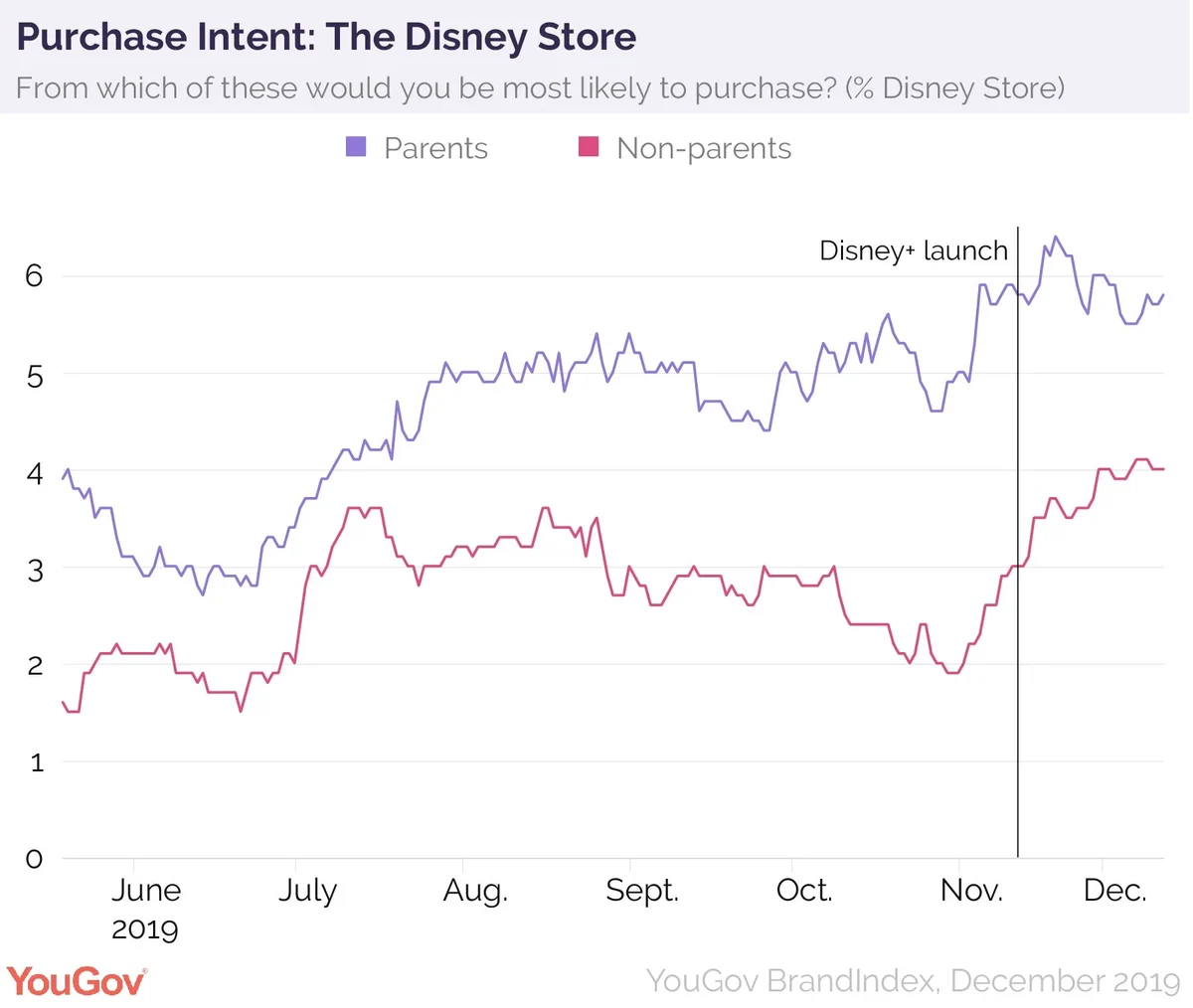 A short-term uptick in potential customers who aren't parents could be attributed to the success of Disney+, but the sustained long-term increase is likely a result of Disney's decade-long string of blockbuster acquisitions to bring in new audience groups, including Marvel Studios in 2009, Lucasfilm in 2012 and 20th Century Fox in 2017.