Gwyneth Paltrow's Goop wellness brand appears to be a hit. First, it was a newsletter. Then it was a wellness company. Now, it's a Netflix show.
"The Goop Lab," based on Paltrow's growing empire, is coming to the streaming service on January 24. The move by Netflix left some asking: why?
The short answer is that Goop's fans are watching the streaming service.
The Goop brand has more than doubled revenues in the last year despite some criticism from the medical community for potentially misleading claims about the effectiveness of its products. So, who are fans of Goop?
According to YouGov Profiles data, those who say they've visited Goop.com frequently are most likely to be Generation X women living in suburban or rural areas. That same demographic is more likely than the average American to subscribe to Netflix.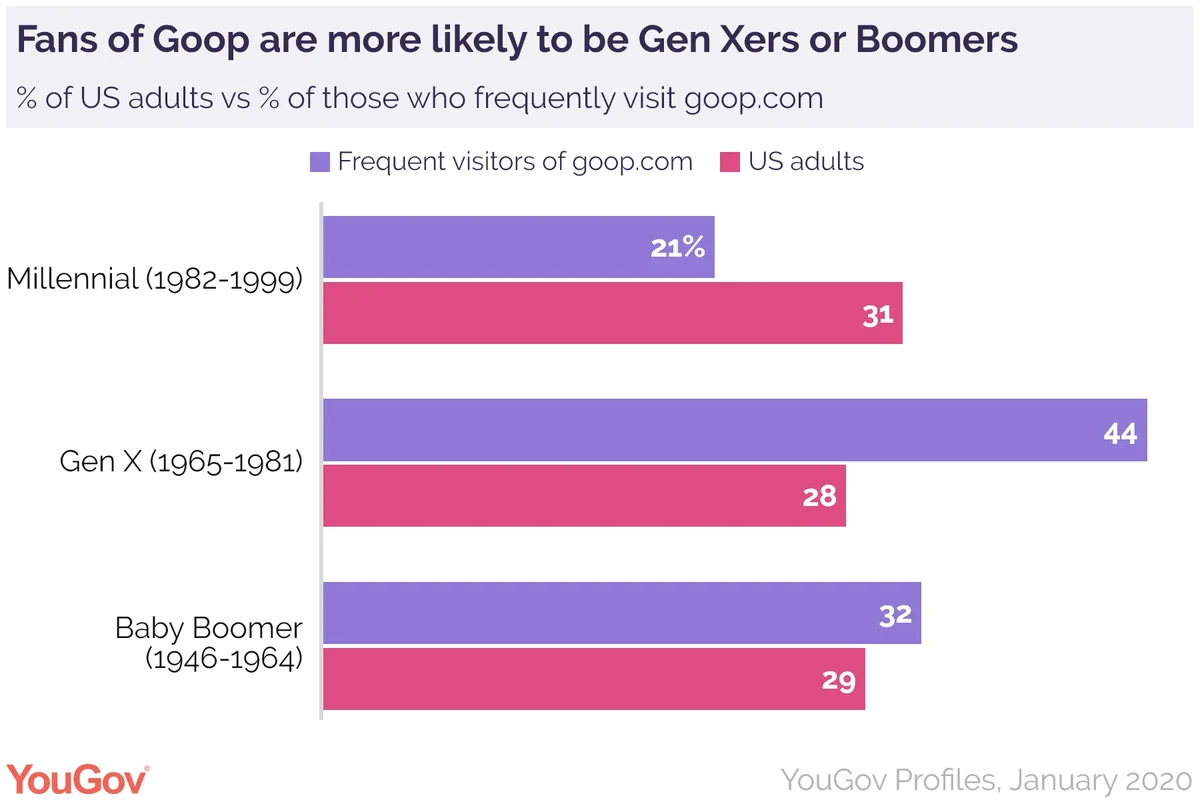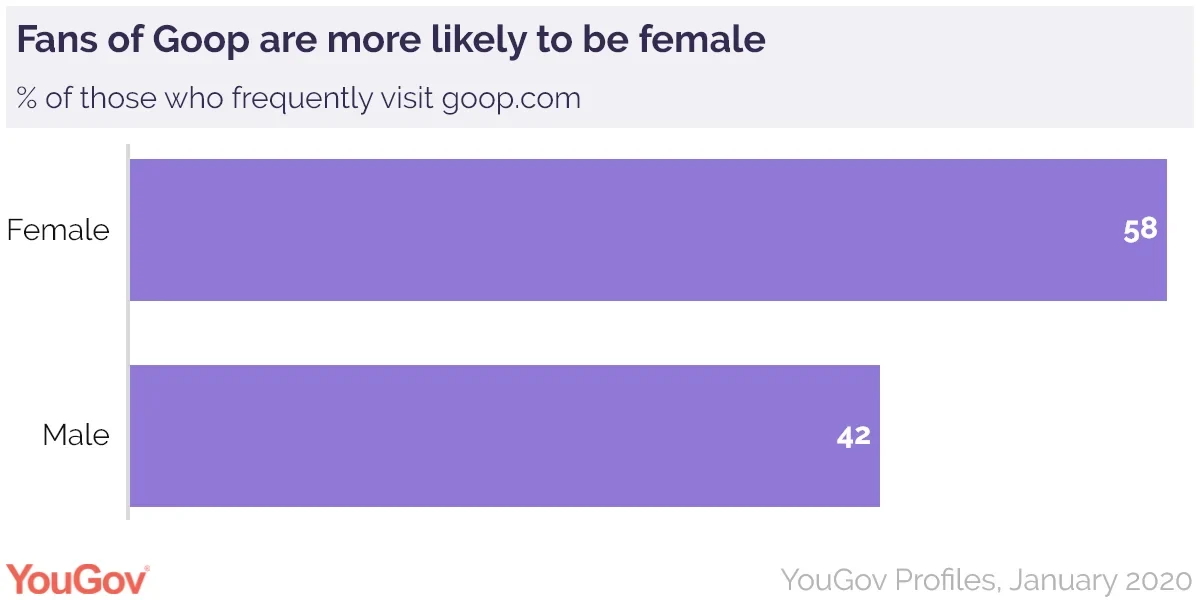 Frequent Goop visitors are more likely to say the internet is their main source of information but do rely on TV to keep themselves informed.
You can think of this new show as Netflix's antidote to Dinsey+: Goop fans are more likely to be single with no children.
The forthcoming show is part of Goop's ongoing brand expansion which includes podcasts, books and experiences. Further, the Goop Lab's trailer was released as news dropped that the brand is partnering with beauty store Sephora.
How does America feel about Gwyneth Paltrow?
According to YouGov Ratings data, 90 percent of America has heard of Paltrow and nearly half (49%) have a positive opinion. Paltrow is described by fans as: beautiful, attractive, talented, intelligent and feminine.
Methodology: We define frequent Goop.com visitors or fans as those who have said they've visited Goop.com very frequently or quite frequently; those who reported spending more than five percent of their time online on Goop.com whether on desktop, laptop, mobile or tablet and those who have visited the site on desktop or laptop in the last 30 days.
Image: Netflix