The Daily Show and YouGov recently set out to determine who would have the best shot at becoming America's next celebrity president.
Survey respondents were given the names of two randomized public figures in a series of head-to-head matchups and asked which they would rather make president of the United States.
According to the results of this exclusive poll, Americans would be happy to have another Black president. Three out of the top five winners of the head-to-head matchups are African Americans. A fourth is half Black Canadian and half Samoan.
Freeman was chosen as the pick for president in 81 percent of the head-to-head matchups he faced. Not far behind is Denzel Washington, who triumphed in 76 percent of his matchups. More than 70 percent think Tom Hanks (73%) and Samuel L. Jackson (73%) would triumph. Dwayne "The Rock" Johnson, who is half-Black, (72%) rounds out the top five.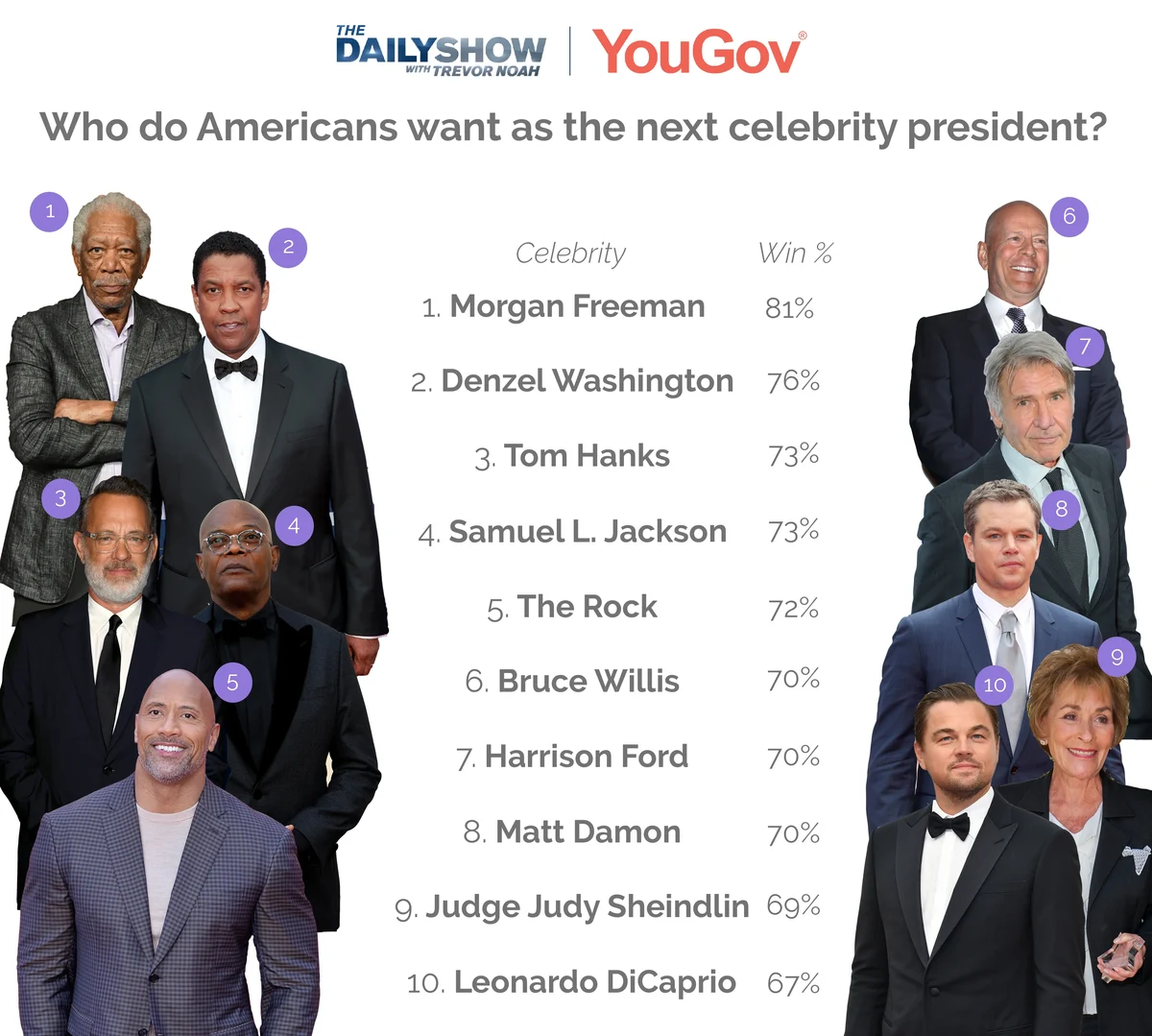 Among white Americans, Freeman (83%) and Washington (78%) come out on top, followed by Hanks (75%), Jackson (73%) and Judge Judy Sheindlin (72%).
Among non-white Americans, Freeman remains the top pick with 76 percent choosing him in a head-to-head. People of color make up the entire top five list: following Freeman is Will Smith (74%) and The Rock (74%), along with Jackson (72%) and John Legend (72%).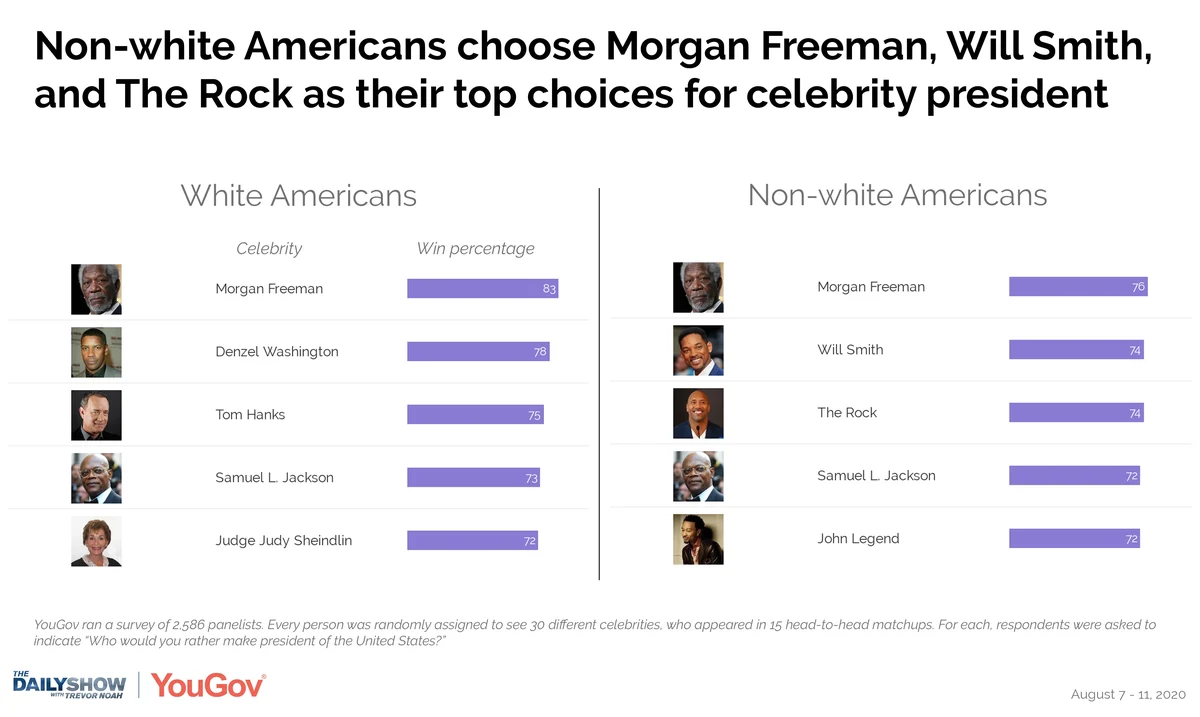 You can page or search through the table below to see where your favorite celebrities rank:
Methodology: The Daily Show/YouGov survey consisted of 2,586 panelists and ran between August 7 - 11. Every person was randomly assigned to see 30 celebrities, which appeared in 15 head-to-head matchups. For each, respondents were asked to indicate which of the celebrities in the head-to-head matchup they would prefer as the next to become president. For more information, see our methodology page and reach out to uspress@yougov.com. Or see the cross tabs here.
Image: Getty