Just a few months ago, it would have been unusual to see Americans donning face masks as they go about their days. Life is changing rapidly amidst the coronavirus crisis and America's culture is adapting along with it to ensure its health and safety.

In a new YouGov poll conducted among more than 8,000 Americans in April, nearly two in three people (64%) say they expect face masks to be a regular part of life for the next 12 months. This figure is highest among two groups—Democrats (76%) and people who reside in the Northeast (71%).



Republicans are less likely to be convinced that face masks will become a social norm. Close to one in two Republicans (54%) still expect it will become a regular part of life over the next year, but three in 10 say it will not be normalized (30% vs. 20% of US adults).

How does the US compare with other countries when it comes to face mask usage?

Data from YouGov's eight-week international COVID-19 tracker (commencing March 12, 2020) reveals that more and more Americans use face masks in public each and every week. At this time—just past the halfway mark of the study's duration—49 percent of Americans say they wear a face mask in public. That's a 44-point increase from the first week of the study, when 5 percent said they used face masks when going out in public in early March.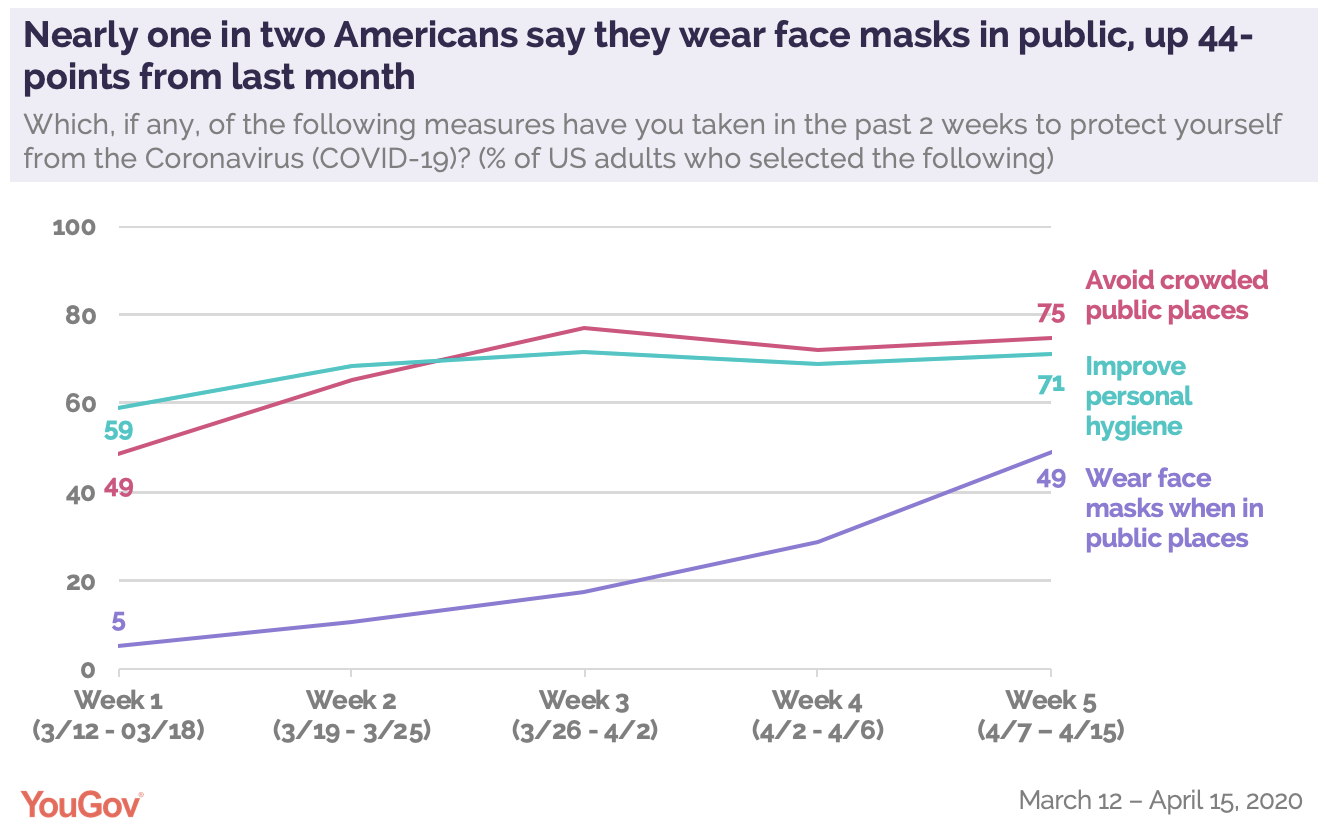 The sharp increase in usage comes after the Centers for Disease Control and Prevention (CDC) issued a recommendation encouraging people to wear face masks. In states such as New York, face masks are now required in public places where practicing social distancing is difficult.

The global analysis of 26 markets shows that the US sits near the middle of the pack when it comes to the public adoption of face masks. In markets where face masks are already popular and a part of the culture such as China, Hong Kong, and Taiwan, the share of people who use face masks remained steady during the last five weeks (80% or higher).

Other markets also report increases in face mask usage much like the US but currently rest at a higher rate. These markets include India, Indonesia, Italy, Japan, Malaysia, Philippines, Saudi Arabia, Spain, Singapore, Thailand, the United Arab Emirates, and Vietnam.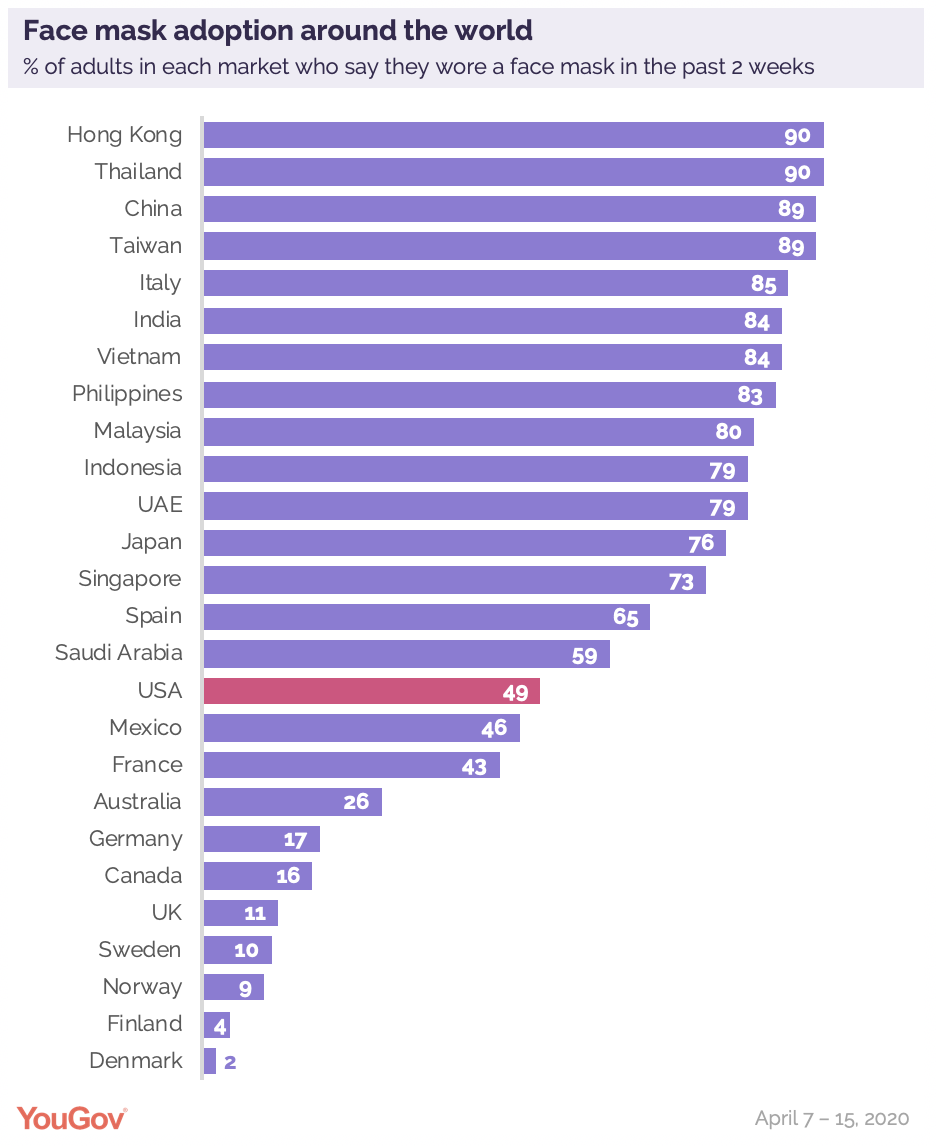 Markets with a lower rate of face mask usage than that of the US include Australia, Canada, Denmark, Finland, France, Germany, Mexico, Norway, Sweden, and the United Kingdom.

Learn about YouGov's international COVID-19 tracker

Read more on people's views and behaviors toward COVID-19

Image: Getty