Much of America has been sheltering-in-place since March, and some people are starting to take a DIY approach for services they might normally see a professional for – like haircuts.
A recent YouGov poll of more than 6,000 US adults finds that almost three in 10 (28%) Americans said they've had their hair cut at home since lockdown started, either doing so themselves or having a member of the household cut their hair. This is a considerable increase from April 1, when just 15 percent of the country had taken shears or clippers to their head at home.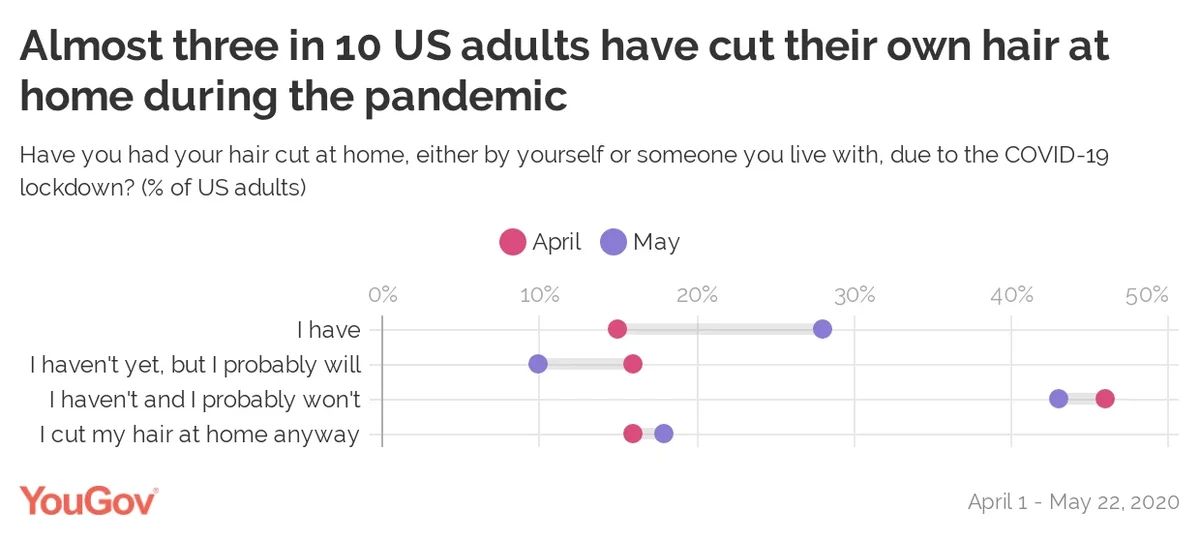 As of late May, 38 percent of men say they've had their hair cut at home, while just 18 percent of women say the same. Most (56%) women in this May 2020 poll say they haven't had their hair cut at home, and they probably won't.
For those who are still holding out, relief may be near: some states are allowing salons and barbershops to reopen, with restrictions in place.
See full results from the April 2020 and the May 2020 polls and sign up for the YouGov Daily newsletter.

Related: