Most Americans oppose using cash payments to encourage low-income students to stay in school, with even Democrats tending to oppose attendance stipends
To many Americans paying students and parents money just for doing what they are supposed to - attending school, holding down a job - may seem unusual, but many other countries have welfare programs where people are paid money for meeting simple conditions. In Brazil and Mexico families receive payments for meeting simple conditions, such as sending their children to school regularly, while in certain European countries students from poor backgrounds receive weekly payments from the government to encourage them to stay in school. The idea is beginning to gain traction in the US, now that private philanthropists are funding similar pilot programs in Memphis and the South Bronx, two of the most deprived areas of the United States.
The latest research from YouGov shows that most Americans oppose programs like these. 53% of Americans oppose the government paying an attendance bonus to students from low-income families, while only 27% support it. Only 32% think that such a stipend would improve the graduation rate, while 44% think it would make no difference. Support is somewhat higher for good grade bonuses (34%) and graduation bonuses (35%), but half the public still opposes these programs too.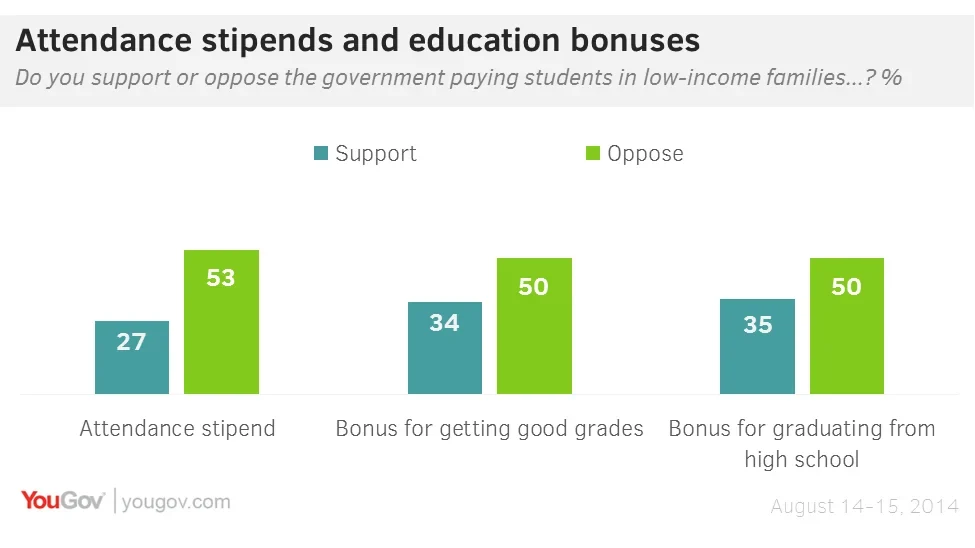 Opposition to an attendance stipend is highest among Republicans (79%). Most independents (52%) also oppose the stipend, though 30% do support it. Democrats are split on the issue, with 35% supporting an attendance stipend and 37% opposing it. The only groups that tend to support rather than oppose the stipend are black Americans (42% to 32%) and under-30s (37% to 33%).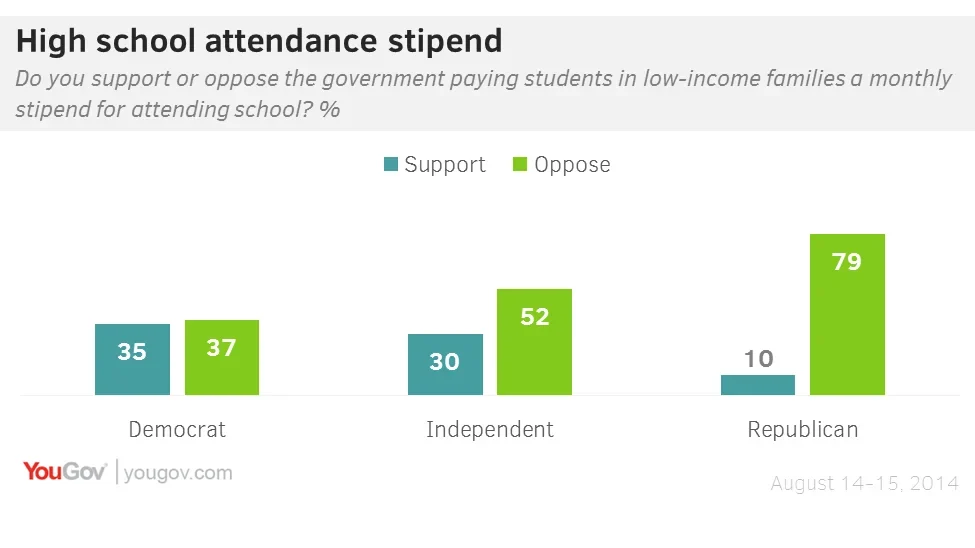 In the Memphis trial program, students who have good attendance receive $40 per month and $30 for each A they receive in class. Parents who work full time can also receive up to $150 a month extra for working full time.
Full poll results can be found here.
Image: PA