Americans are split on letting illegal immigrants enlist – but if it happens, most favor giving these soldiers a path to U.S. citizenship.
Last week the Pentagon announced that illegal immigrants will now be allowed to join the military. The conditions are very strict, however. Only people who entered the country illegally while they were children, have graduated from high school and never committed a crime will be considered. They also need to speak a rare language that enough Americans do not speak and fill out a 127-page application. Even after all this, they will be competing for one of only 1,500 positions that allow immigrants at all.
YouGov's latest research shows that Americans narrowly oppose allowing illegal immigrants to enlist in the military. 42% oppose it, while 37% favor it. The narrow national divide conceals a considerable partisan divide, however. Most Democrats (51%) favor allowing illegal immigrants to join the military, while many independents (47%) and most Republicans (54%) are opposed.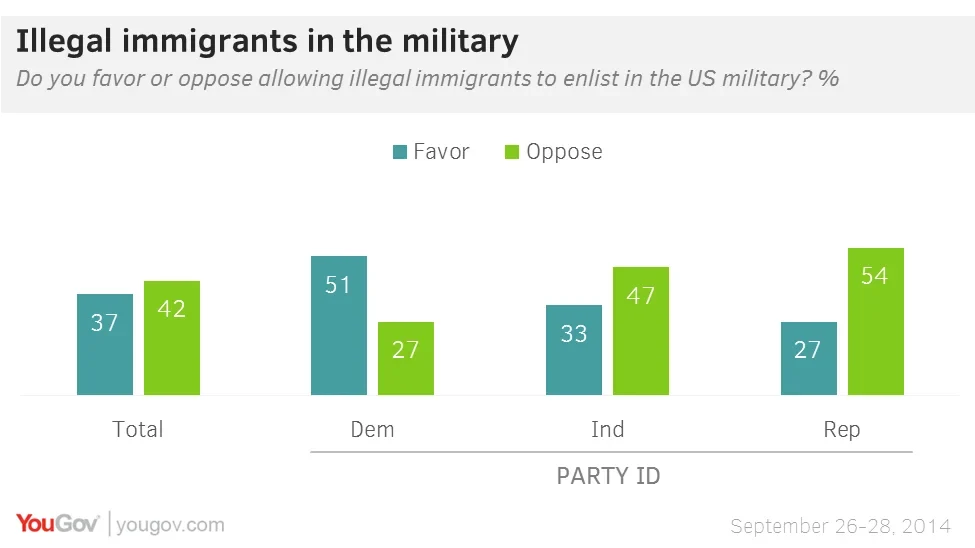 Asked whether illegal immigrants who join the military should have some way of becoming citizens, most Americans (56%) say that they should. Most Democrats (67%) and independents (55%) support a pathway to citizenship for illegal immigrant soldiers. Even Republicans narrowly support (43%) rather than oppose (40%) a path to citizenship for them.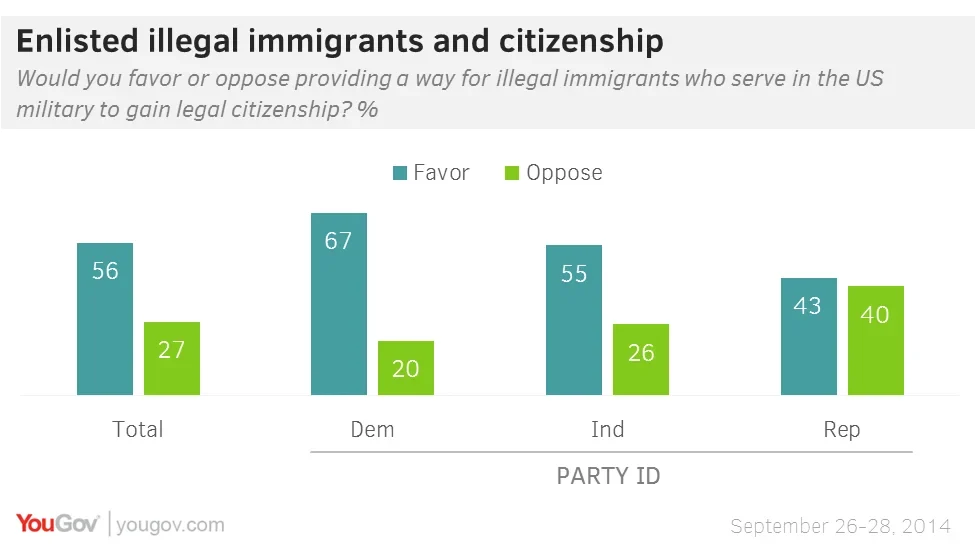 Full poll results can be found here.
Image: PA