Most Americans, regardless of political ID or demographic group, support California's new 'yes means yes' sexual assault rules
At the end of September California passed a law altering the way that investigations of rape and sexual assault on college campuses are conducted. Under the new rules California college students will now have to give 'affirmative consent' for sexual encounters. The main practical difference of this law will be that when allegations are made, investigators will no longer begin their investigation by determining whether the victim of the alleged crime sufficiently objected, now that silence or the failure to resist cannot be taken as consent.
The latest research from YouGov shows that most Americans (59%) approve of the new rules in California. Significantly this approval crosses party lines. Democrats (66%) are somewhat more likely to support the law than independents (58%) and Republicans (52%), but a majority of every major demographic group supports rather than opposes the new law. Women (62%) are somewhat more in favor of the law than men (56%).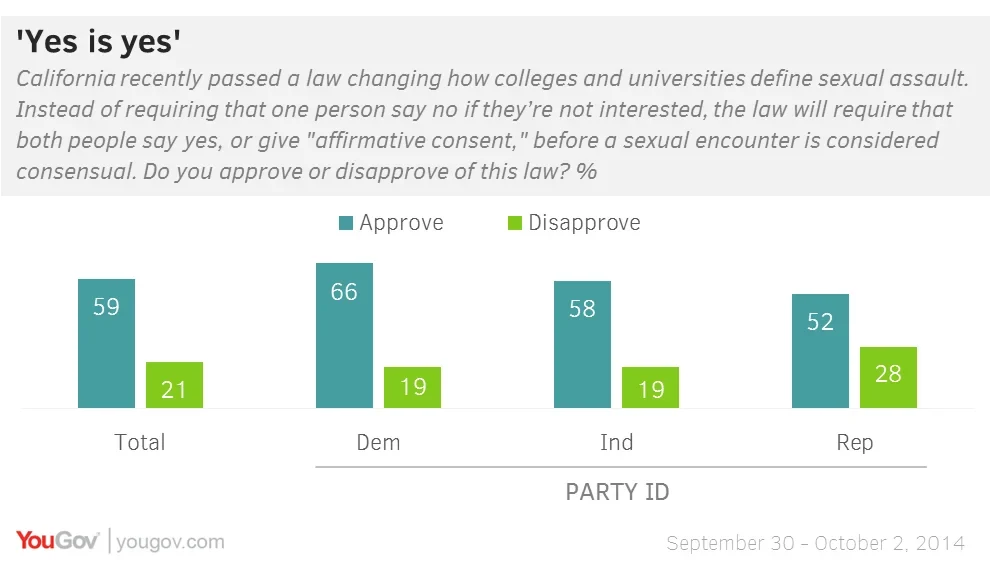 Looking at sexual consent and responsibility to consent or refuse, a clear age divide emerges. Most Americans under the age of 44 say that it is the responsibility of the person initiating the sexual encounter to find out if the other person is interested in sex. Older Americans, however, think that the responsibility for sexual consent rests with the person who is not initiating the encounter. 56% of over-65s say that it is the responsibility of the person who is not initiating to make clear that they are not interested in sex.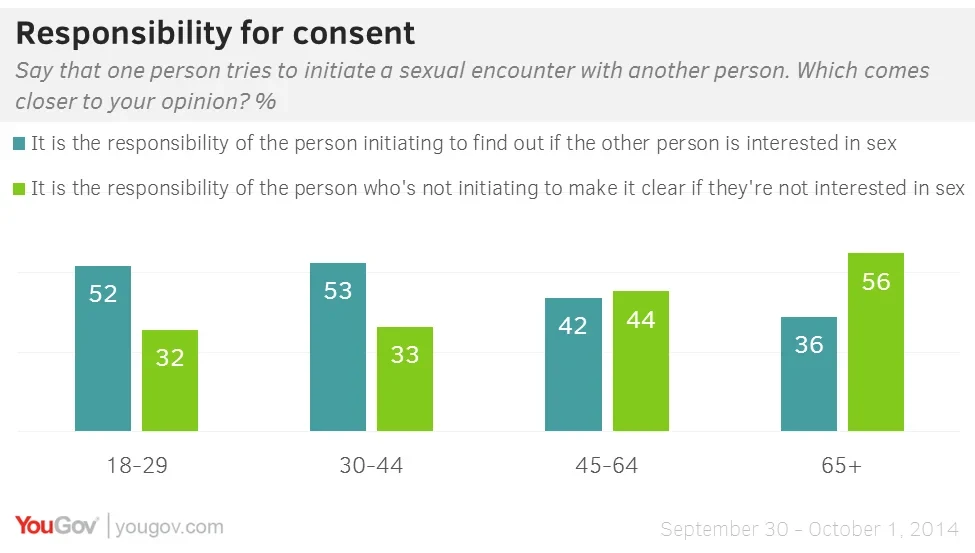 Asked whether it is more common that someone is falsely accused of rape or for rapists to go free because people don't believe the accuser, most Americans (52%) think it is more common for rapists to escape justice because people doubt the accuser. Men and women have different opinions on the matter, however. Women (62%) are 21% more likely than men (41%) to say that it is more common for rapists to walk free. Men (23%) are more likely than women (14%) to say that false accusations of rape are a greater problem.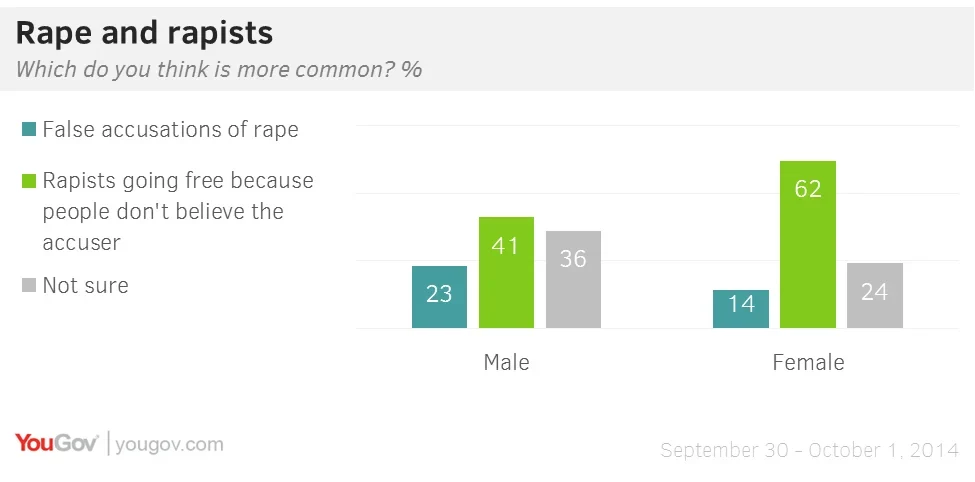 Full poll results can be found here.