As the year draws to a close, Obama is enjoying his highest approval ratings of 2014
Maybe it's just the holiday spirit, but President Barack Obama is ending 2014 on a high note – his 46% approval rating is the highest he's seen in Economist/YouGov Polls all year.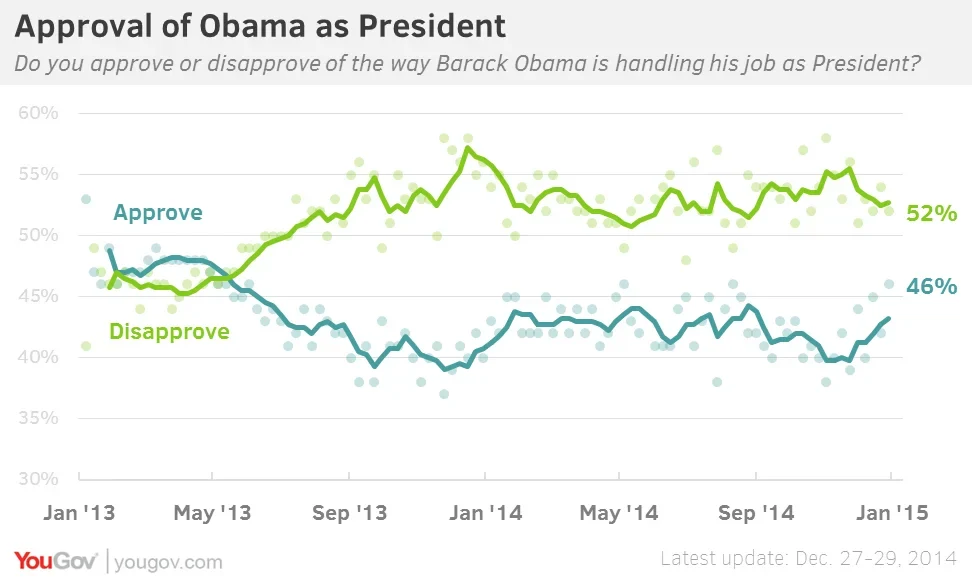 46% isn't a great score. And more than half the public continues to disapprove of the way the President is handling his job. But last week's improvements in the economy have returned President Obama to one of his highest approval ratings all year. And for the last five weeks, his approval rating has averaged 44%. It dropped below 40% twice in November, just before the midterm elections, and shortly afterwards.
Last week, nearly a third of Americans said they believed the economy was getting better, one of the highest scores in a long time. However, just about as many said the economy was getting worse. This week, perceptions are even more hopeful. 33% say the economy is improving; just 27% say it is getting worse, marking the most economic optimism in Economist/YouGov Polls for the entire Obama Administration.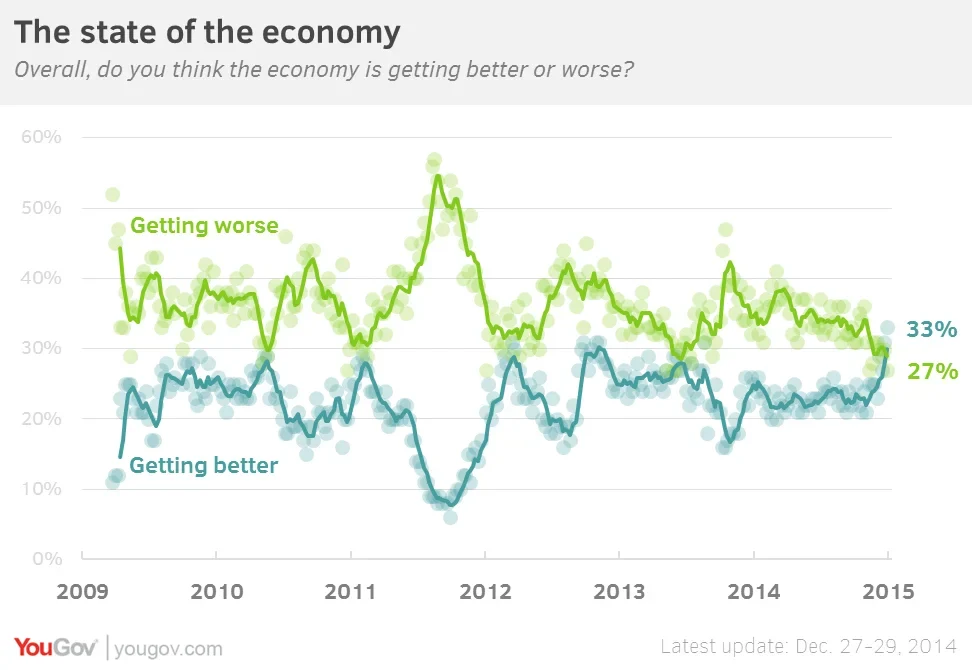 Assessments of both the economy and of the President continue to have a partisan basis. Republican approval of the way the President is handling his job barely reaches double digits (12% this week), although in many recent Economist/YouGov Polls, is was below 10%. And only 35% of independents approve. But 80% of Democrats do, one of the President's highest ratings in recent months from his own party's identifiers.
A similar pattern holds when assessing the state of the economy. Although 44% of Republicans believe the economy is getting worse, that is much lower than most previous numbers. A majority of Democrats are optimistic. Independents are divided.
For what it's worth, these modest end-of-year improvements in Presidential and economic evaluations don't extend to everyone. Congress continues to receive overwhelmingly negative evaluations.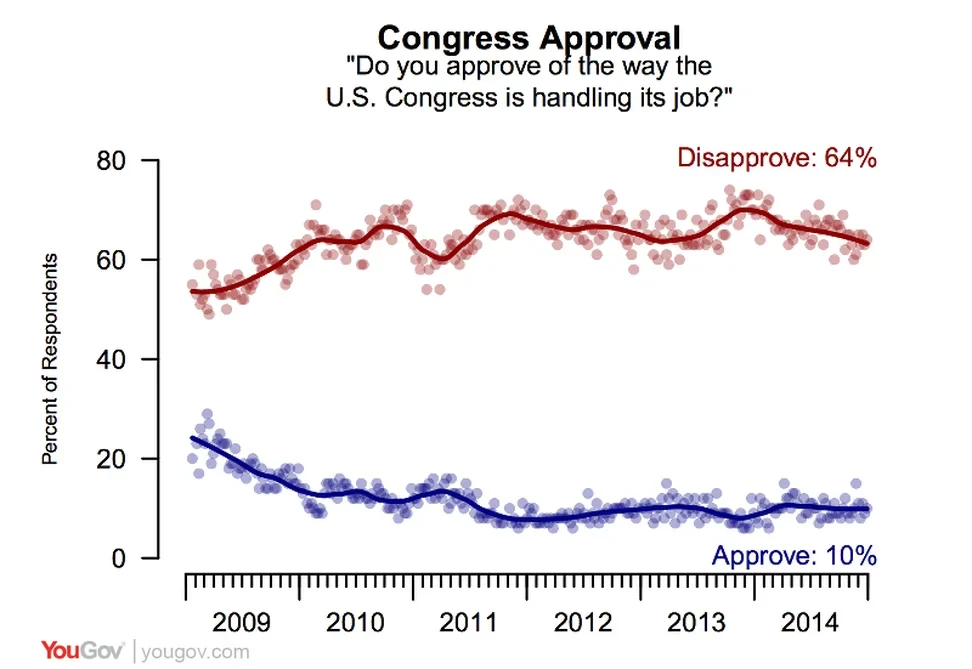 Just 13% of Republicans, whose party will control both Houses in January, approve of how Congress is handling its job – although that could improve when the party actually takes control of both Houses at the start of January. The current GOP approval of Congress now is about the same as the 11% approval rating the legislative branch gets for Democrats.
PA image
Economist/YouGov poll archives can be found here.