51% of Americans think that the Guantanamo Bay prison should stay open, a sentiment that has barely changed since 2009
Mohamedou Ould Slahi, a Mauretanian man detained by the United States in November 2001, has become the first prisoner at Guantanamo to publish an account of his 14 years of detention. Slahi remains in Guantanamo, without charge, and still detained despite a court decision ordering his release. The Obama administration has in recent months stepped up efforts to release the more than 70 detainees who have been cleared for release, and last night pledged once again to shut the prison in his State of the Union speech.
Despite these ongoing efforts, most Americans (51%) say that they think that the prison for suspected terrorists at Guantanamo Bay should continue to operate. Only 28% say that the prison should be closed down. Attitudes towards shutting Guantanamo are largely unchanged over recent years. In January 2011 50% of Americans wanted the prison to continue operating, while 30% wanted it to shut.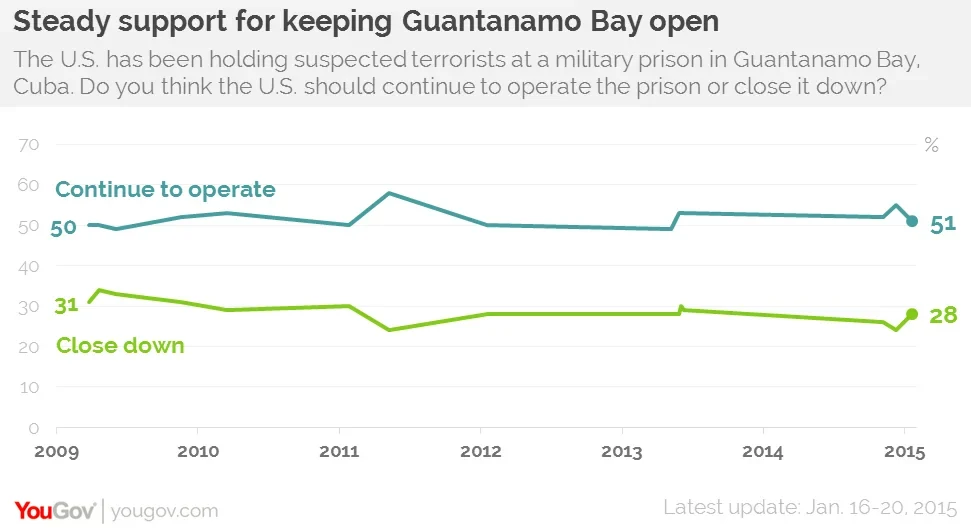 Democrats are essentially divided on the issue, with 41% wanting the prison to shut and 39% wanting it to stay open. Independents tend to support its continued operation (47%), while Republicans are massively opposed to shutting the facility, with 77% wanting it to stay open and only 8% saying that it should be shut.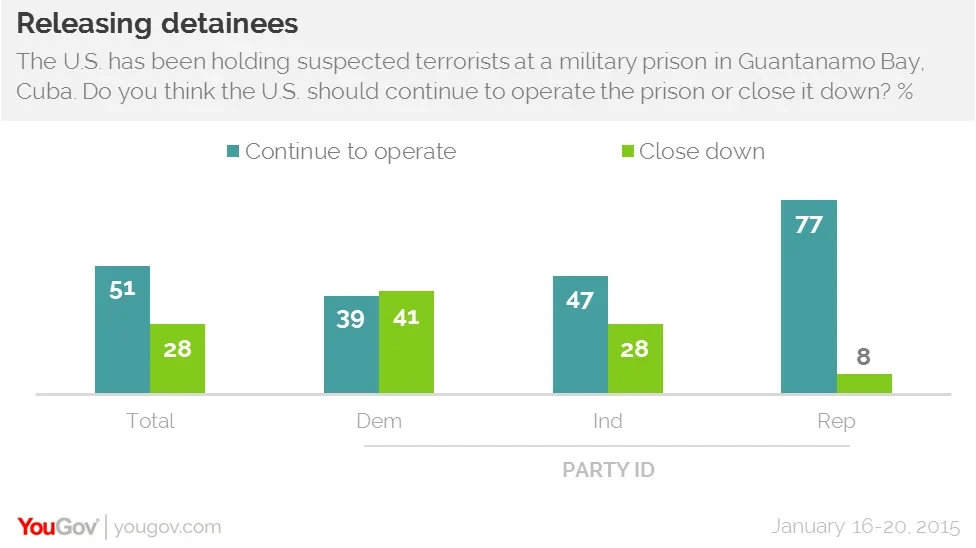 Many of the detainees at Guantanamo have already been cleared for release by military authorities, but cannot be released yet due to there being nowhere to send them. If foreign countries won't accept the men, then the only alternatives are to continue the detention of men who have been ruled to pose no threat to the United States or to release them inside the United States. There is very little support (10%) for releasing the men in the United States, and a slim majority of the public (51%) think that they should continue to be held indefinitely. 39% of the country aren't sure either way, and independents (45%) and Democrats (44%) are much less likely to hold firm opinions on this issue than Republicans, only 18% of whom say that they aren't sure.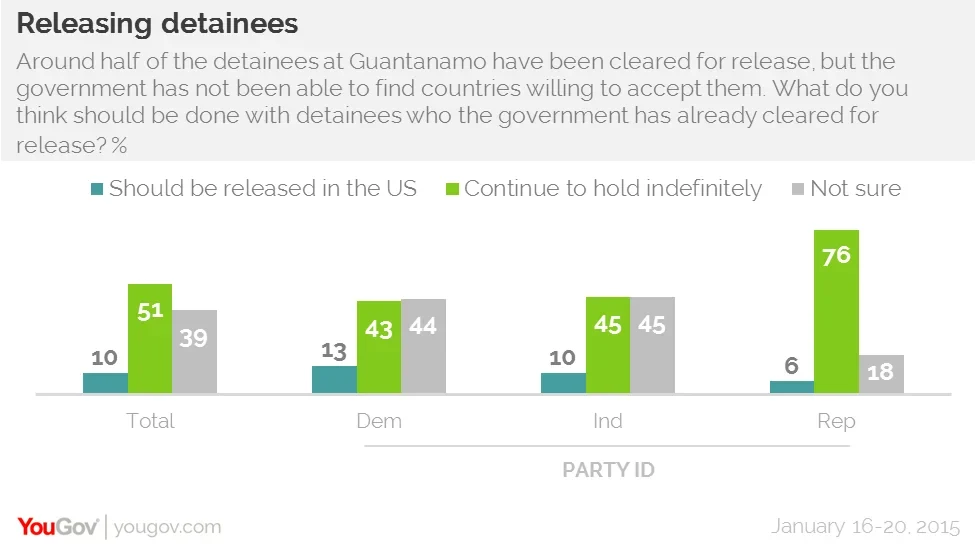 Full poll results can be found here.