Americans narrowly support Ted Cruz's plan to patrol Muslim neighborhoods, but nearly two-thirds say cooperation with Muslims is a better idea than strict surveillance
The recent terror attacks in Brussels have drawn renewed attention to the disaffection of young Muslims in Western Europe, prompting differing calls for action from the 2016 presidential candidates. While Ted Cruz called upon police forces across the country to 'patrol and secure' Muslim neighborhoods, Hillary Clinton slammed his plans and called for increased counterterror efforts to prevent similar attacks from taking place in the United States.
Research from YouGov/HuffPost indicates that the public is divided on whether or not law enforcement should 'patrol and secure' Muslim neighborhoods in the United States. 45% support it while 40% oppose it, with most Democrats (57%) opposed and a large majority of Republicans (74%) in favor of the policy.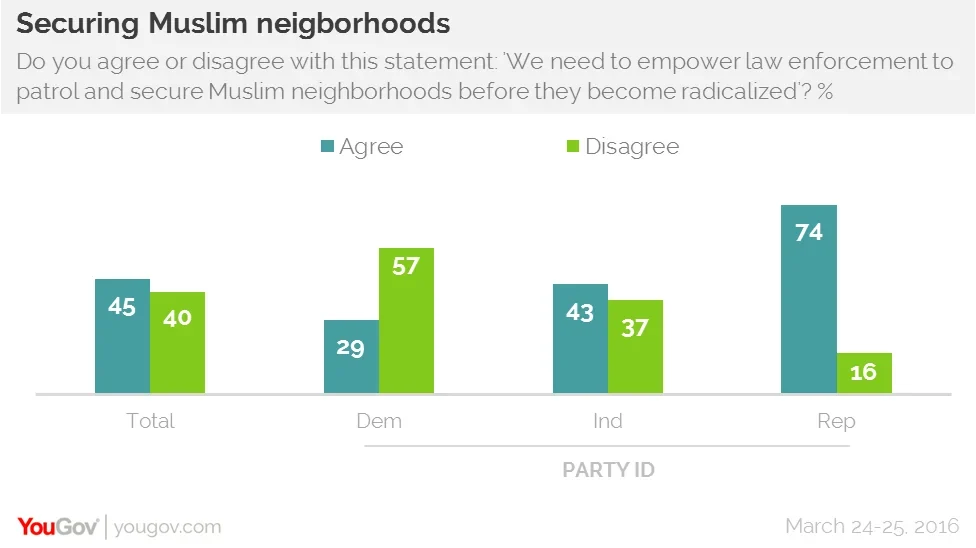 Despite the narrow support for proactive patrolling of Muslim areas, a significant majority of Americans (63% to 24%) say that it is better to work with Muslim communities to identify potential terrorists than it is to rely on putting these communities under intense surveillance. Even most Republicans (52%) prefer cooperation to surveillance.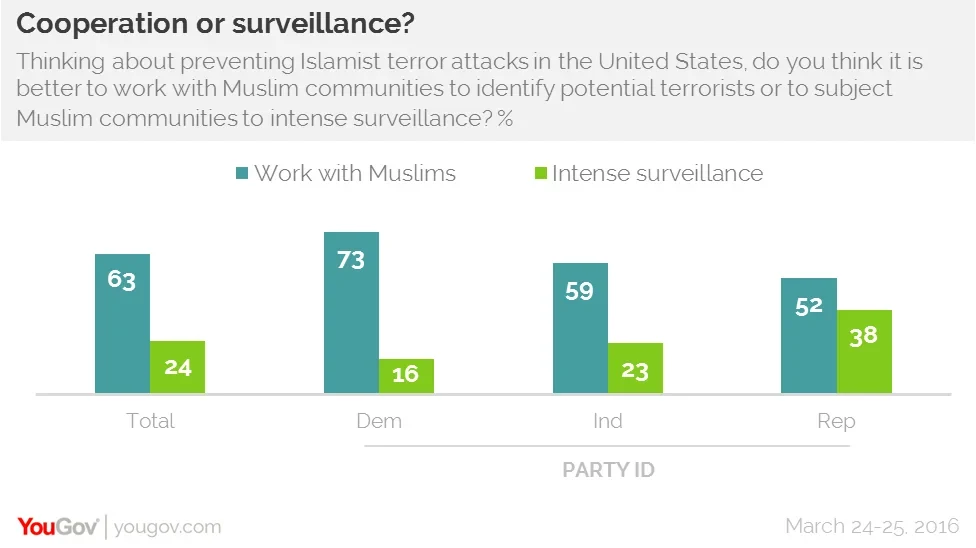 Today most Americans (51%) now support banning Muslims entering the United States. This is slightly up from the 45% support when the question was first asked after Donald Trump proposed the ban in December 2015. This is largely a result of a big jump in support for a ban among independents (42% to 62%), as Democratic opposition and Republican support is largely unchanged over the last four months.