Young Americans are a lot more likely to wait til the last minute to do their holiday shopping
By now, most Americans have their Christmas shopping done. However, more say they are spending less this holiday season than say they are spending more. But their spending isn't quite finished yet. 7% in the most recent Economist/YouGov Poll admit they don't usually even start most of their Christmas shopping until a day or two beforehand. And it's the youngest adults who wait the longest: three times as many under the age of 30 as those 65 and older wait until the last minute.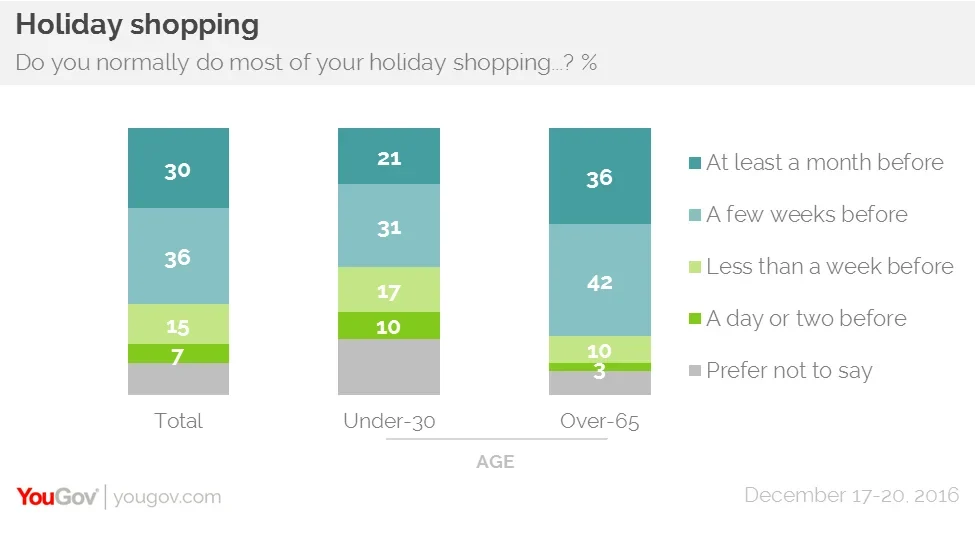 Of course, most in all age groups have finished even before this final shopping week started. But that still means many are still looking for just the right present at the end.
Overall spending on holiday presents isn't rising, according to those in the poll. More say they are spending less, not more, this Christmas than they did last year. Part of the reason is clearly financial. Those with family incomes under $50,000 a year are twice as likely to be spending less, not more, this holiday. Democrats and independents are more likely than Republicans to be holding back on spending this year, but there is no direct link to the election results. In fact, both those who voted for the winning presidential candidate, Republican Donald Trump, and those who voted for Hillary Clinton, his Democratic opponent, more often say they are spending less this year than to say they are spending more.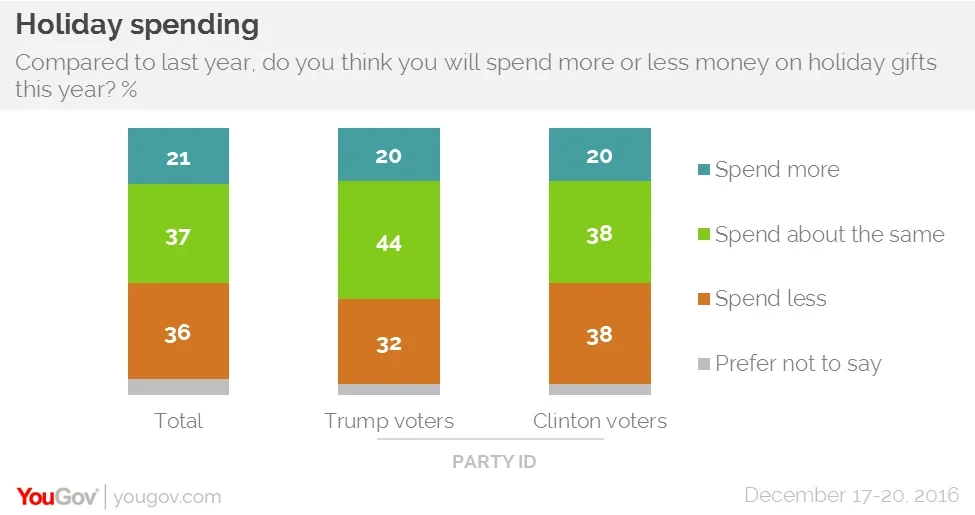 There is a political difference when it comes to what holiday greeting Americans prefer. Trump supporters overwhelmingly prefer "Merry Christmas" to "Happy Holidays." Clinton voters are split.