New data shows the types of things charitable organizations might want to do, and avoid doing, in 2017
Good news for the nation's many charitable organizations: A new survey from YouGov indicates that a third of people who gave to charity in 2016 plan to give even more in 2017. At the same time, nearly half anticipate donating about the same amount, while 10% plan to give less, and 10% don't know.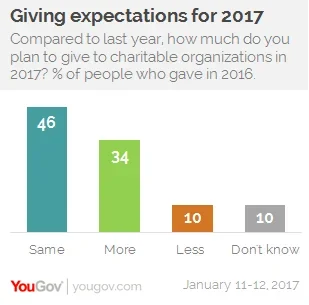 Reasons why individuals decide to give, however, are more varied. Data suggests that 62% of US adults who've donated to a charity in the past did so because they supported the organization's specific cause. Half of people said it made them feel good, while over a third said they felt bad for those who were suffering. Tax exemptions, encouragement from others, and advertisements, on the other hand, all appear to have a relatively minimal effect on a person's willingness to give.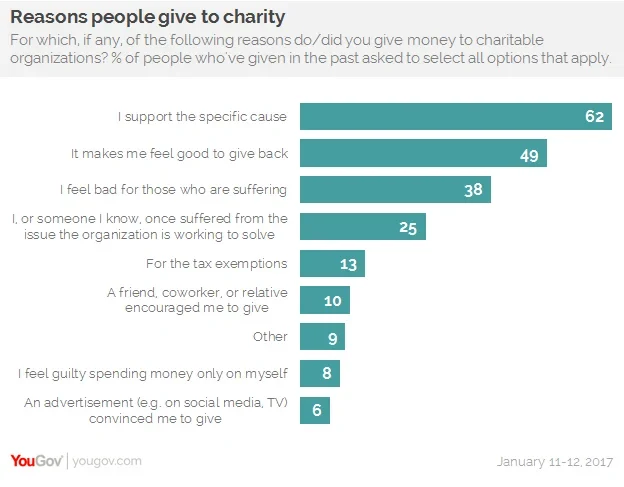 Last year, the Wounded Warrior Project, which aims to assist injured veterans, found itself mired in scandal. After a couple of reports accused the charitable organization of lavish and wasteful spending, its board of directors fired two top executives.
Additional data finds that charities have good reason to monitor their overhead spending, since 72% of the public express concern over how much money an organization spends on staff salaries and office space, as opposed to its stated cause. While the majority of people agree on this issue, individuals with higher income levels demonstrate even higher rates of concern.