Soccer may be the most popular sport in the world — just not in the United States. Only one in four Americans followed the recent FIFA Women's World Cup, in which the U.S. team reached the finals. And in the latest Economist/YouGov Poll, men were more likely than women to be paying attention.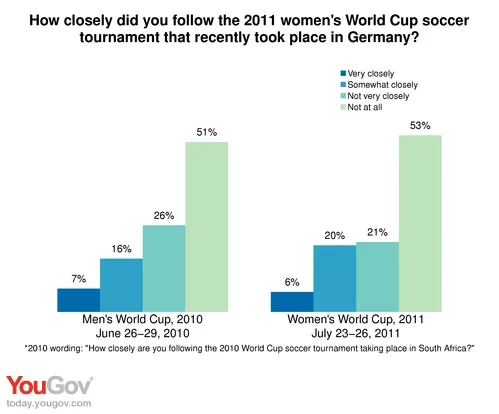 The number reporting having paid attention to the Women's World Cup this year is not much different than the percentage that followed the Men's World Cup last year.

The National Football League is a different story. 43% of Americans pay attention to the NFL. Women are more attentive to the NFL than they have been to their own sex's soccer World Cup.