Overall, 39% of Americans believe anti-Semitic sentiment has been on the rise
Seven months ago, demonstrators marched the streets of Charlottesville, VA chanting "Jews will not replaces us," and the Anti-Defamation League reported that 2017 saw a rise in anti-Semitic incidents. A new YouGov poll reveals that more than a third of Americans (39%) believe that anti-Semitism in the US has risen in recent years.

LIVE SURVEY RESULTSOne-fifth (21%) of Americans believe that the amount of anti-Semitic sentiment has stayed the same in recent years and 12% feel that it has fallen.

Seven in ten Americans who self-identify as Jewish (72%) believe that discrimination against Jews has risen. Just 16% believe it has remained the same, and 5% of Jews think that anti-Semitic sentiment has declined recently.



Other religious groups have also noted an uptick in anti-Semitic sentiment. More than a third of Protestants (37%) and Catholics (35%) say that anti-Semitism has risen in the past few years. Over half of atheists and agnostics (54%) tell YouGov that anti-Semitic sentiment has been on the rise.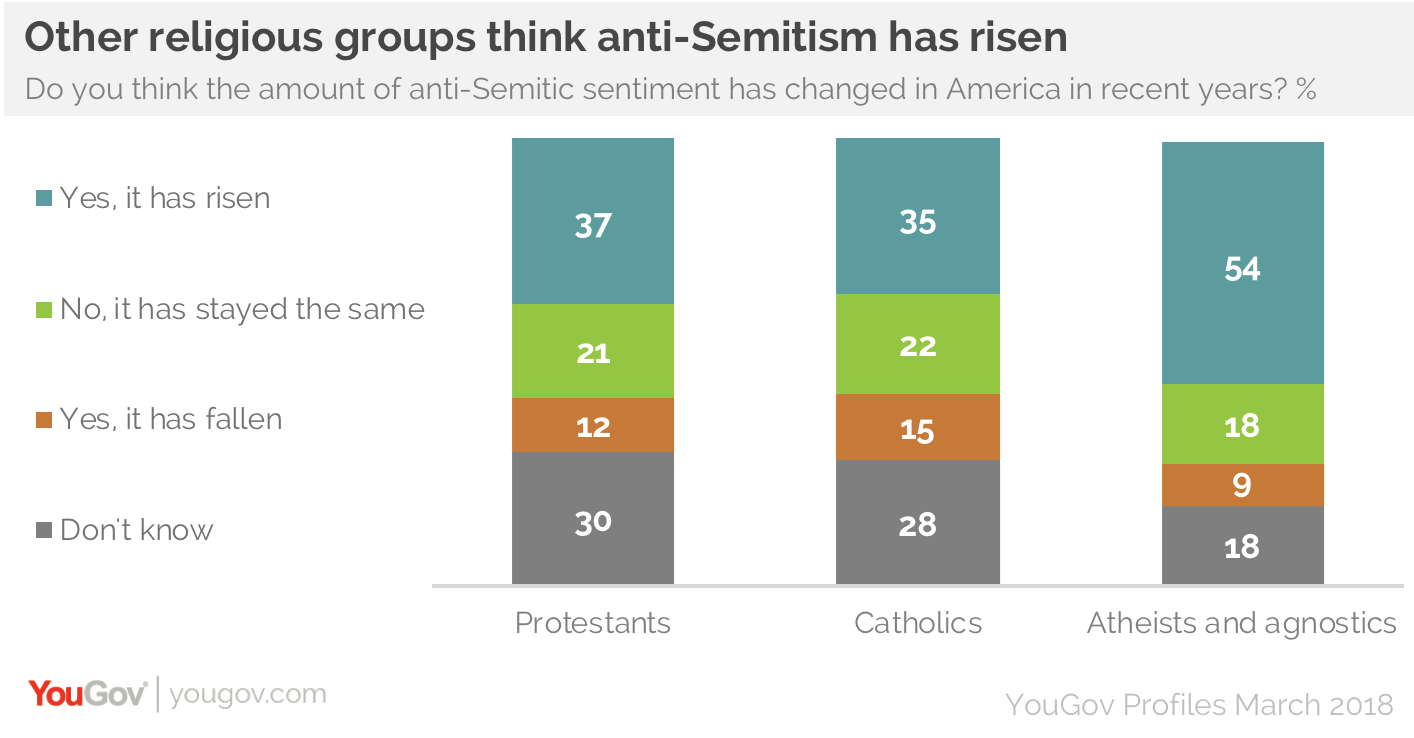 Read more results from this poll

Learn more about YouGov Omnibus

Photo: Getty