Many find both Ingraham's and Hogg's recent tweets about each other to be inappropriate
You shouldn't criticize teenagers on Twitter.

At least Laura Ingraham, the Fox News host, should not have criticized David Hogg, one of the activist students from Marjory Stoneman Douglas High School in Parkland, Florida, about his response to college rejections. After the February mass shooting, Hogg and other students organized protests and rallies including the March 24 "March for Our Lives" rally in support of more gun control. In the latest Economist/YouGov Poll, most Americans find that action appropriate, something they don't say about Ingraham's tweet.



As is the case on many questions, Republicans and Democrats take different positions on both questions. Republicans are evenly divided on the appropriateness of student survivors of the Parkland shootings to organize protests against gun violence, and find Ingraham's tweet appropriate. In last week's Economist/YouGov poll, there was also a party split on the impact of protests and marches. This week, those who voted for President Trump in 2016 overwhelmingly find student-organized rallies inappropriate, and by a even greater margin, support Ingraham's tweet.

But both Ingraham and Hogg come in for criticism on their actions afterwards. More say it was inappropriate for Hogg to ask his over 700,000 Twitter followers to request advertisers to withdraw their sponsorship of the Ingraham show.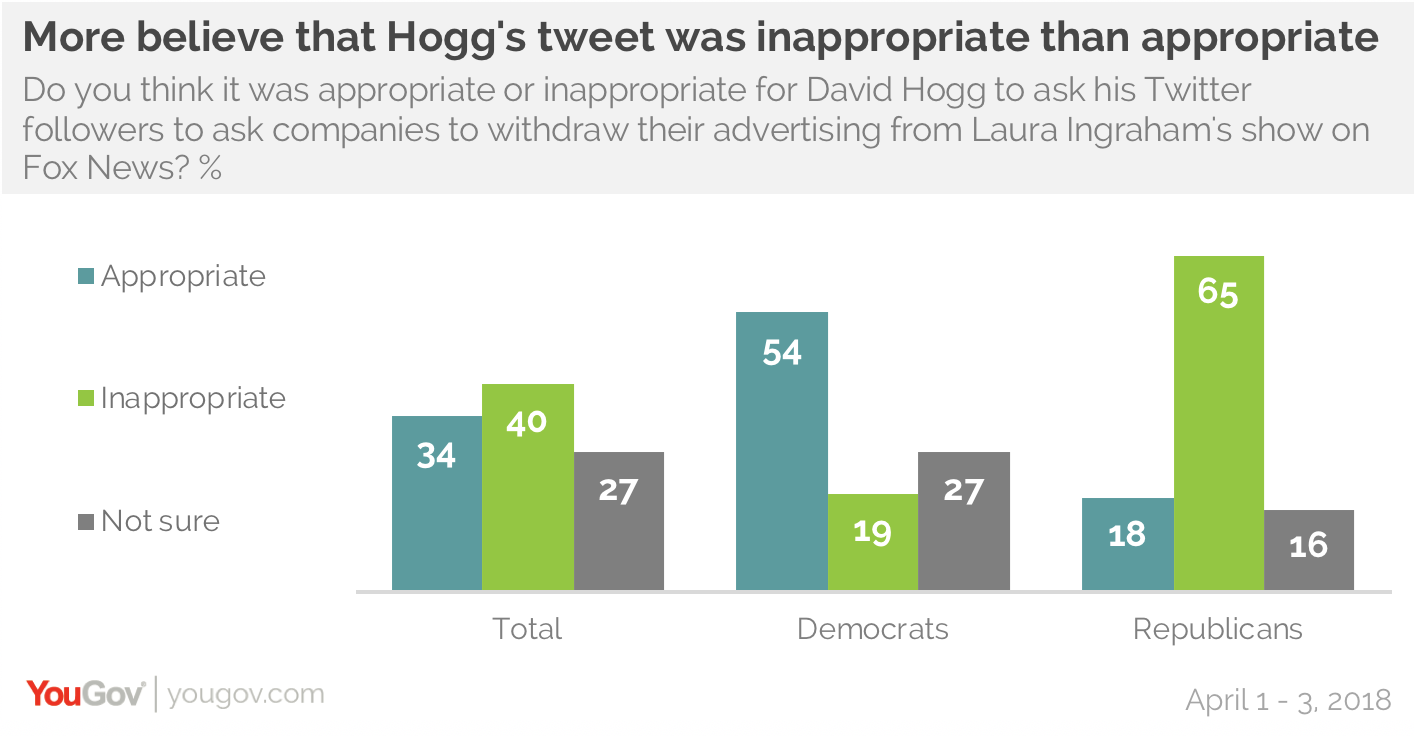 Republicans overwhelmingly find this request inappropriate.

Ingraham's apology was taken by many with a grain of salt. The apology itself is seen as the right thing to do by nearly two to one, though Republicans are less positive: 49% of them say she should not have apologized, while 29% agree she should have.

But there are doubts whether her apology was sincere. 30% say it was, while 39% claim it was not.

Not only does partisanship play a role in these opinions, but so does opinion about the National Rifle Association, which has taken an assertive stand against new gun legislation. This week, slightly more Americans are unfavorable towards the NRA than are favorable. Partisanship matters.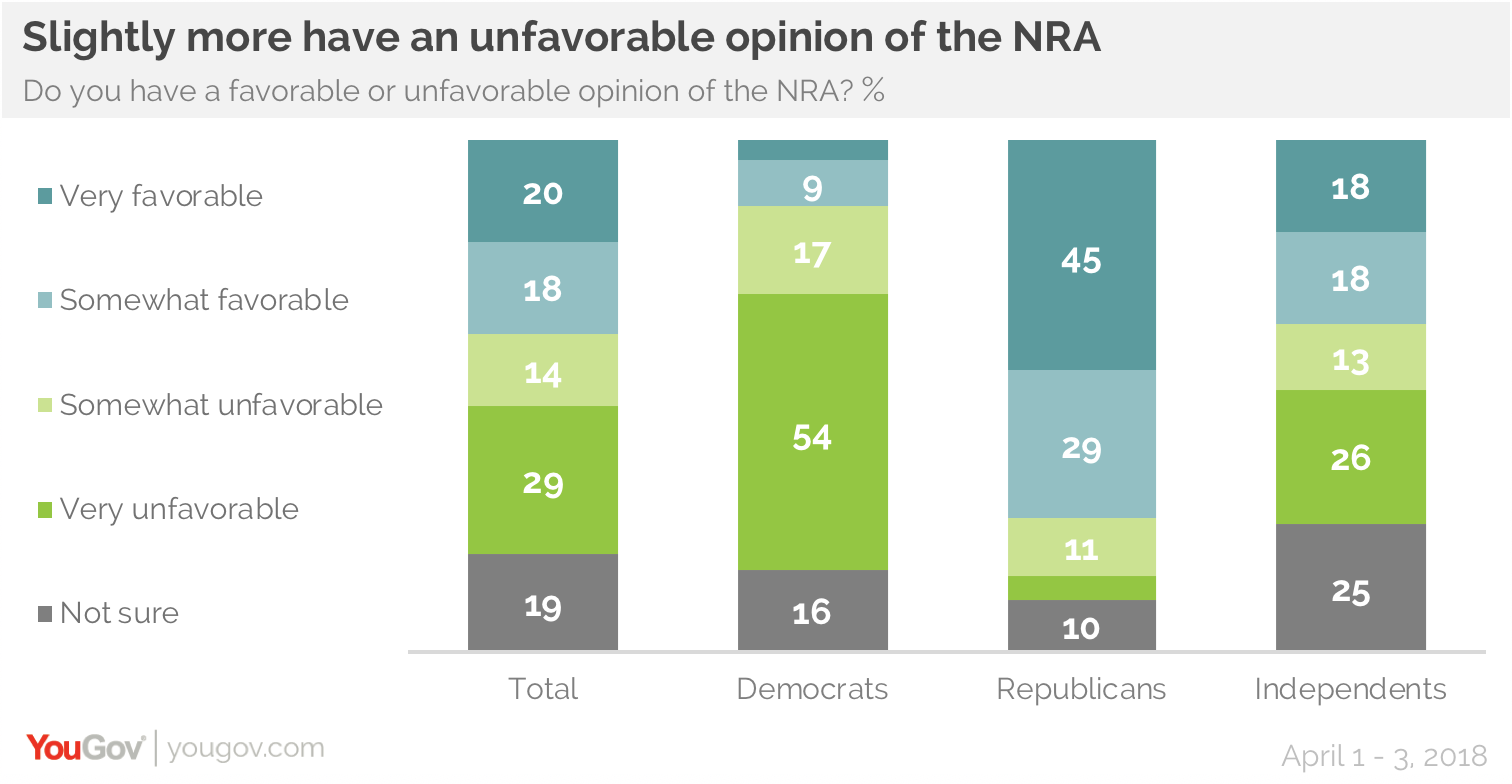 Those with the most favorable views of the NRA are the most likely to take Ingraham's side. By three to one they believe she should not have apologized to Hogg. Those who are "somewhat favorable" towards the NRA are evenly split. Most who dislike the organization support Ingraham's apology. By two to one, those who are very favorable towards the NRA say that the Parkland students' organizing of protests and rallies is inappropriate.

Read more toplines and tables results here

Photo: Getty