Most people think it was appropriate for Donald Trump to not be invited to McCain's funeral
The funeral of Senator John McCain reinforced America's image of him as an American hero, and while Republicans in the latest Economist/YouGov Poll agree, the tone of the funeral may have tarnished McCain's overall image among those in his own party.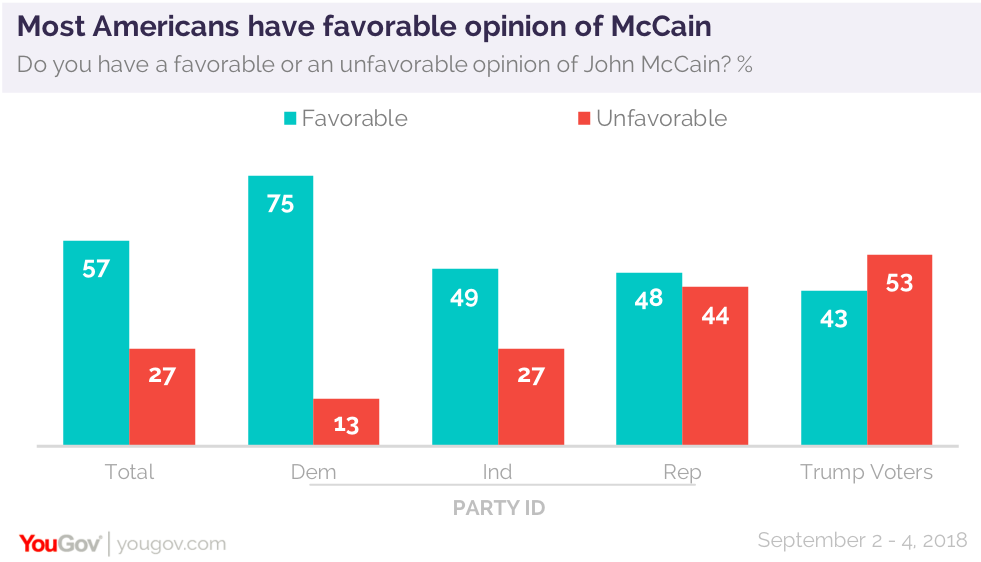 Republicans are now evenly divided in their opinion of the former Senator. Trump voters, who divided evenly last week in their opinion of McCain, are now clearly unfavorable.
Many Republicans chose not to watch the memorial services. Less than a third of Republicans say they watched any part of the services. That is true as well for political independents, a group that generally is less attentive than party identifiers when it comes to politics. Half of Democrats say they watched.
Watching was for many a political statement. Three-quarters of those who saw the funeral held a favorable opinion of McCain. Republicans who decided to watch were also more positive. 61% of Republican viewers had a favorable opinion of McCain; 36% were unfavorable. 55% of the 2016 Trump voters who watched were also favorable towards McCain.
Viewers of all political views were less positive about President Donald Trump than those who didn't watch. Two in three watchers disapproved of how President Trump is handling his job. Most had no problem with the tone of the remarks. Nearly three in four viewers overall found the remarks made at the funeral appropriate, including half of GOP watchers.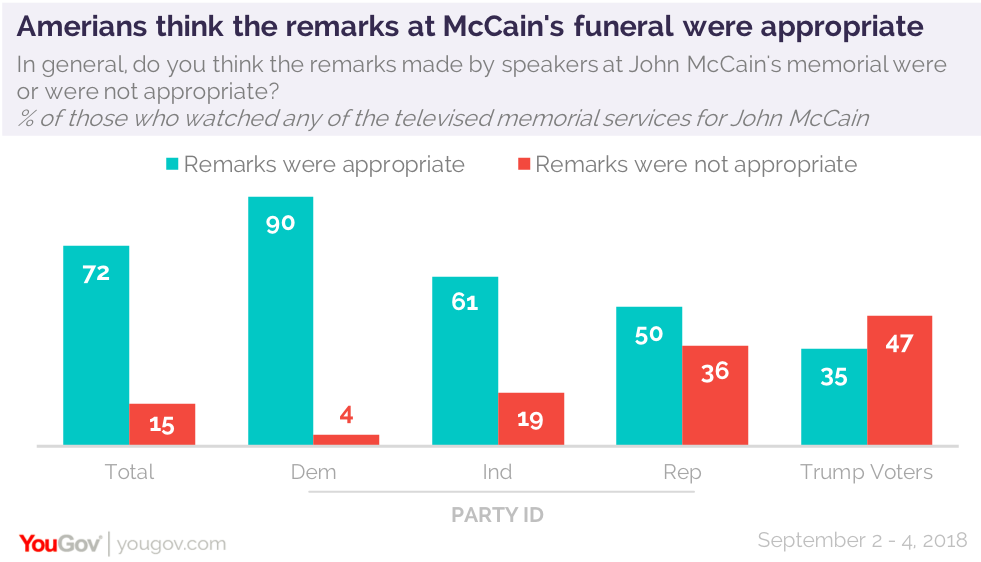 Only 2016 Trump voters who watched the services were more likely to call the remarks inappropriate than to say they were appropriate.
Republicans, even many of those who watched the event, think the President should have been invited to the funeral. But the public overall approves of the decision not to invite him.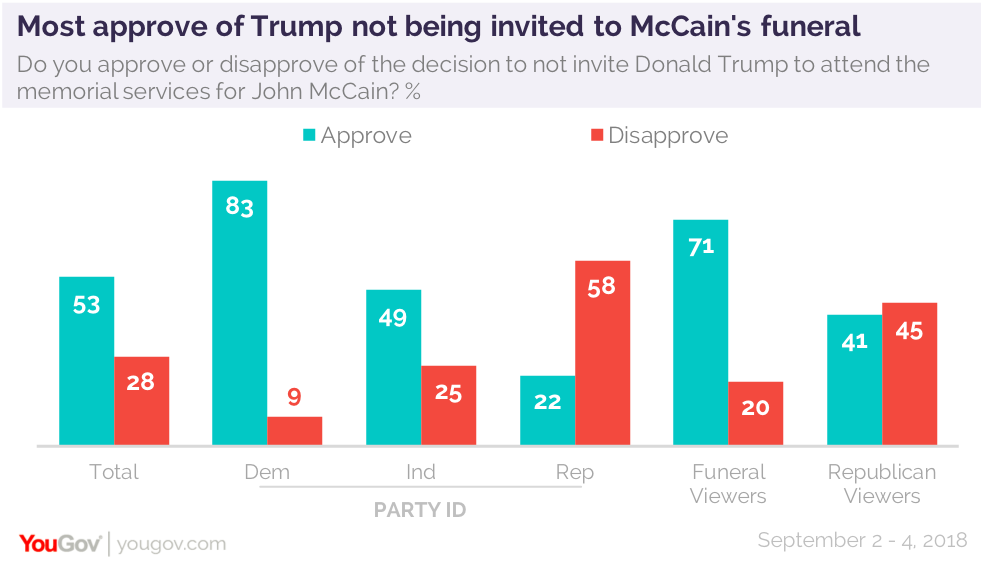 Public judgment remains clear and strong on one point. Whatever one's party preference or vote choice in 2016, John McCain was, in fact, a hero.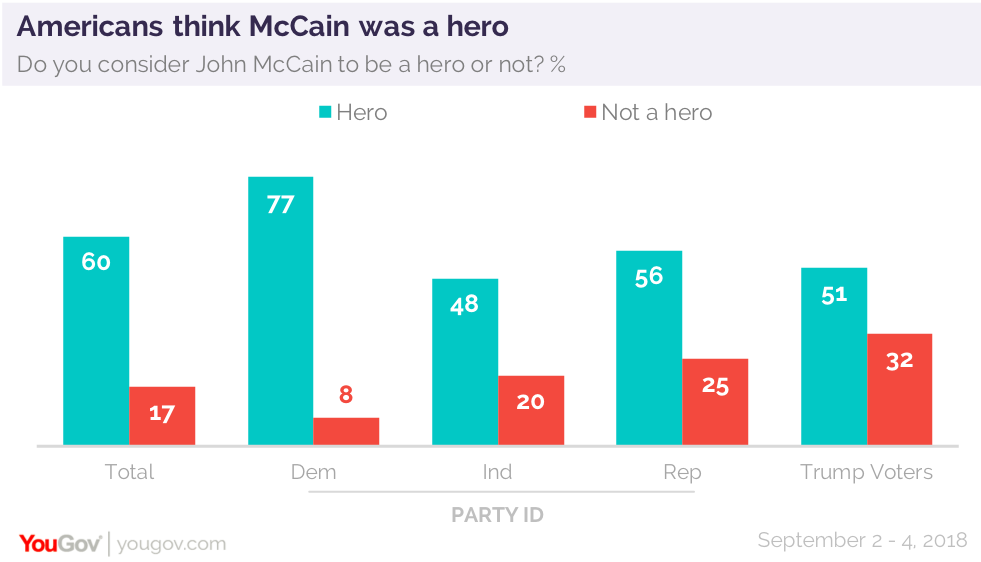 Those who watched the funeral and those who did not watch agree.