42% of Americans approve of how Mueller is handling the investigation
Americans' belief that Donald Trump thinks of Russia as a friend or ally to the United States conflicts with their personal concerns about Vladimir Putin's country. The latest Economist/YouGov Poll finds a public concerned about Russia's intentions, and even Republicans agreeing that the President is much happier with Putin's Russia than they themselves are.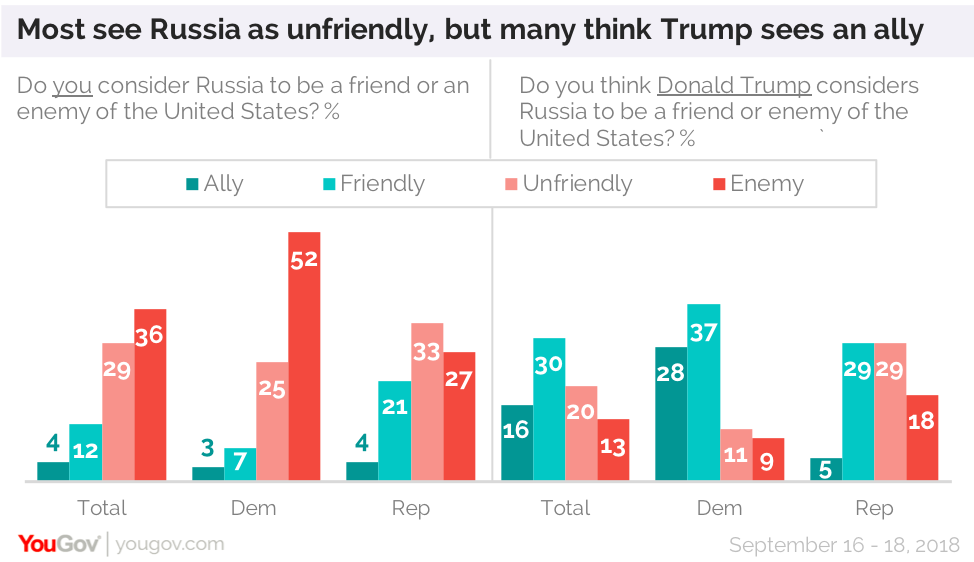 More Republicans than Democrats give the President the benefit of the doubt when it comes to Russia; nearly half believe the President, as most of them do, sees Russia as unfriendly or an enemy.
The concern about Russia may be part of the reason that nearly a third of Republicans approve of the Special Counsel's investigation into Russian interference in the 2016 election. Fewer approve of how Mueller is handling the investigation, though GOP approval of Mueller has risen ten points, to 23%, from two weeks ago. And those Republicans who believe the President views Russia as an ally or a friend to this country are more likely than other Republicans to approve of the probe itself and Mueller's handling of it.
Overall, Mueller receives better marks for his performance than the President does when it comes to how he is handling the investigation. Opinion, however, is affected by political party. Republicans approve of the President, not of Mueller.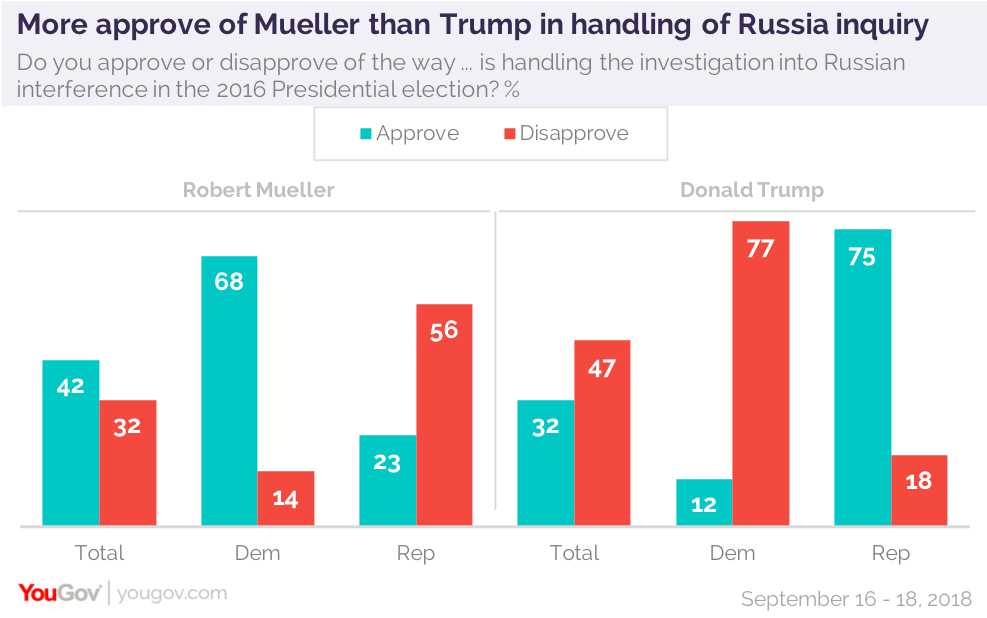 Opinion of the Special Counsel's probe may also have been helped last week by former Trump campaign manager Paul Manafort's guilty plea to conspiracy charges involving money laundering and witness tampering. Americans of both major parties view the plea as appropriate: the public overall by seven to one sees Manafort as guilty, and Republicans agree by five to one.
So those with an opinion also agree that it think was a good idea for Manafort to plead guilty last week. There also is agreement that he should now cooperate with the Special Counsel. More important, perhaps, is that Americans of both parties do not want the President to pardon Manafort. The President maintains his overall approval rating at 41%, buoyed by a strong economy. But the flip side of his positive rating on handling the economy is public opinion of his management of foreign policy. 47% approve his handling of the economy, while just 40% disapprove. On foreign policy, only 39% approve, while 47% disapprove.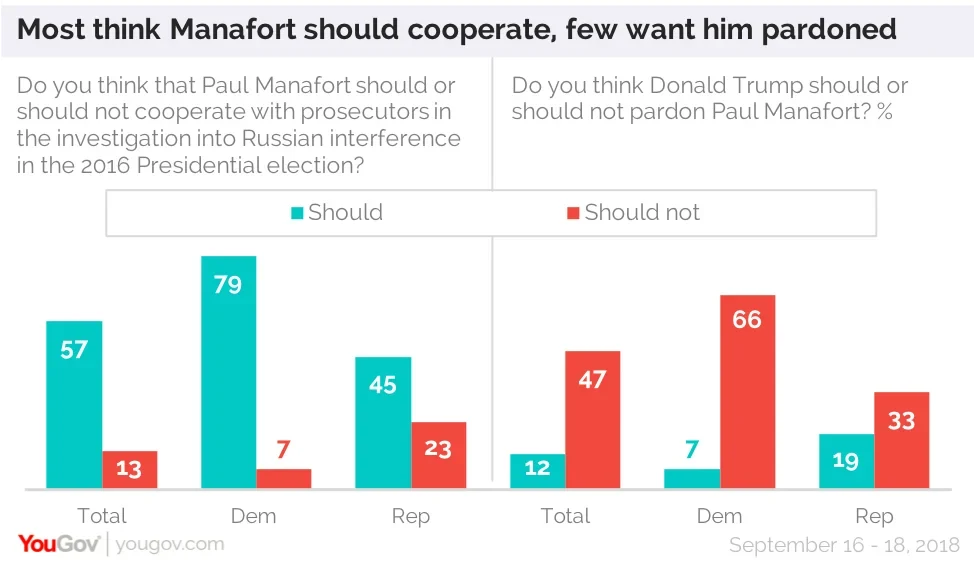 There is one milestone in this poll: the highest percentage thus far in this administration, 39%, say the country is on the right track. Still, more think the country continues to be heading in the wrong direction.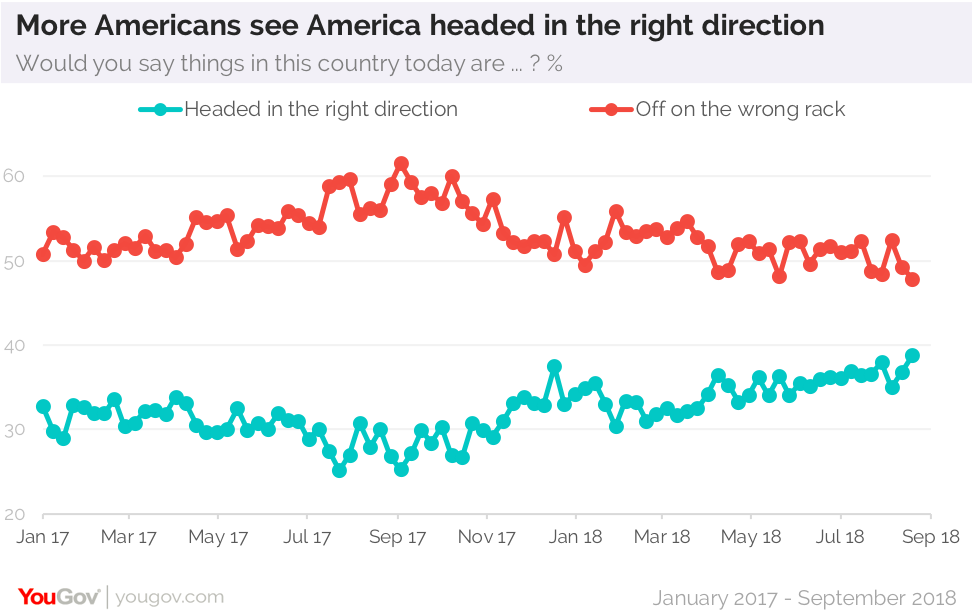 Republicans are positive, and their 76% saying the country is on the right track is the highest recorded in the poll since Donald Trump became President. Democrats continue to be overwhelmingly negative. Independents say the country is continuing in the wrong direction.