Fewer now approve of Trump's handling of the economy
The last week of losses in the stock market may have altered the way some Americans think about the state of the economy – and what they expect in the future. Throughout the Trump Presidency, Americans in the Economist/YouGov Polls have been more likely to say the economy is getting better than to say it is getting worse. Typically less than one in four have seen things as getting worse.
But this week, that percentage jumped to 30%.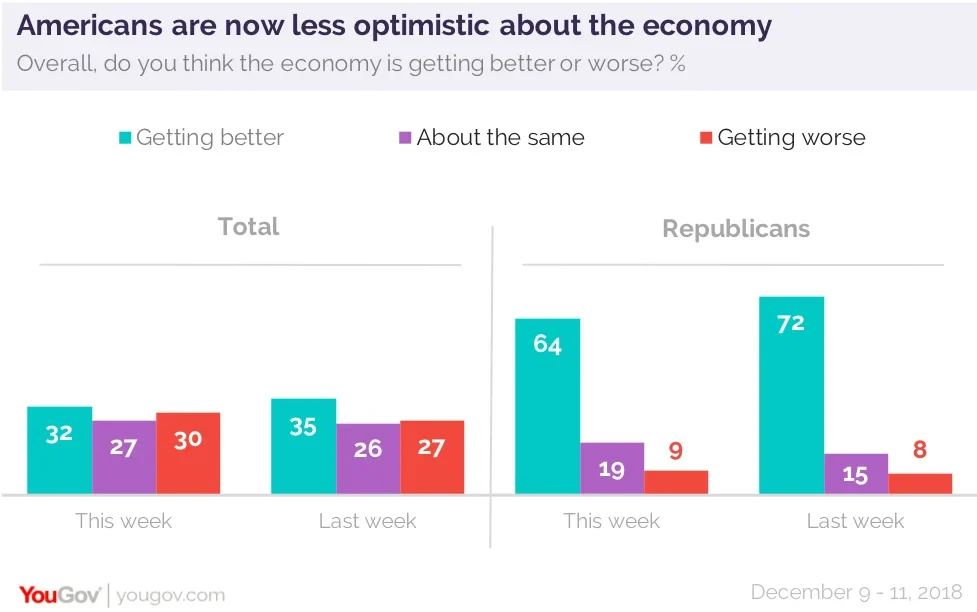 The percentage of Republicans saying things are getting better dropped eight points in the last week.
A growing sense of concern about the economy in general is clearly related to perceptions of the Stock Market. For the President, a rising market is a positive thing (he talked about the "Trump bump" when he first took office). But this weekend, after a drop of more than 5% in the Dow Jones Average last week, more people say the stock market will get even lower in the next year than say it will get higher. This is a shift in perception from last week, and from the total from all polls conducted since January 2017, when Donald Trump took the oath of office.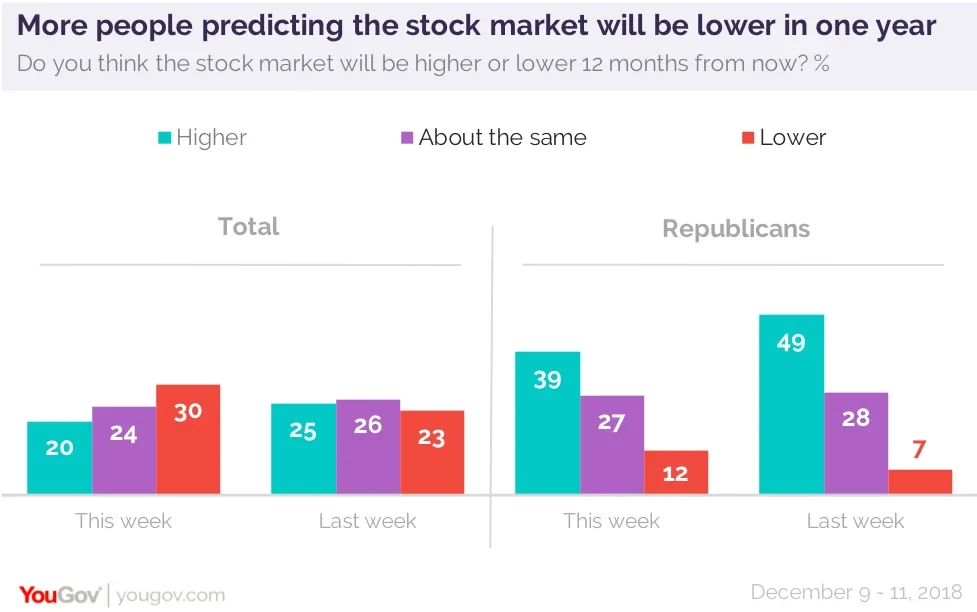 Republican optimism dropped ten points in the last week. Among those with incomes over $100,000 a year, there is pessimism: 27% in that group think the market will be higher in the next year, 33% say it will be lower.
The same is true when it comes to job expectations. Fewer this week than last think there will be more jobs in the next six months.
Still, the President's highest issue approval rating comes on his handling of the economy. More approve than disapprove, though the margin is narrow, shrinking from nine points last week to just three points now.