Despite reporting a good relationship with police, Miami residents still concerned over gun violence
The trauma caused by gun violence continues to haunt communities long after tragedy strikes. Eight months after the shooting at Marjory Stoneman Douglas High School in Florida, which claimed the lives of seventeen students and staff members, the Miami-metropolitan area is still reeling from the weight of the incident. A majority (54%) of Miami residents, the likeliest of twenty cities surveyed, consider gun violence a problem in their city.

Over half (51%) of Chicagoans believe that gun violence is a problem in their city as well and residents in Houston, New York, and Atlanta seem divided over the issue.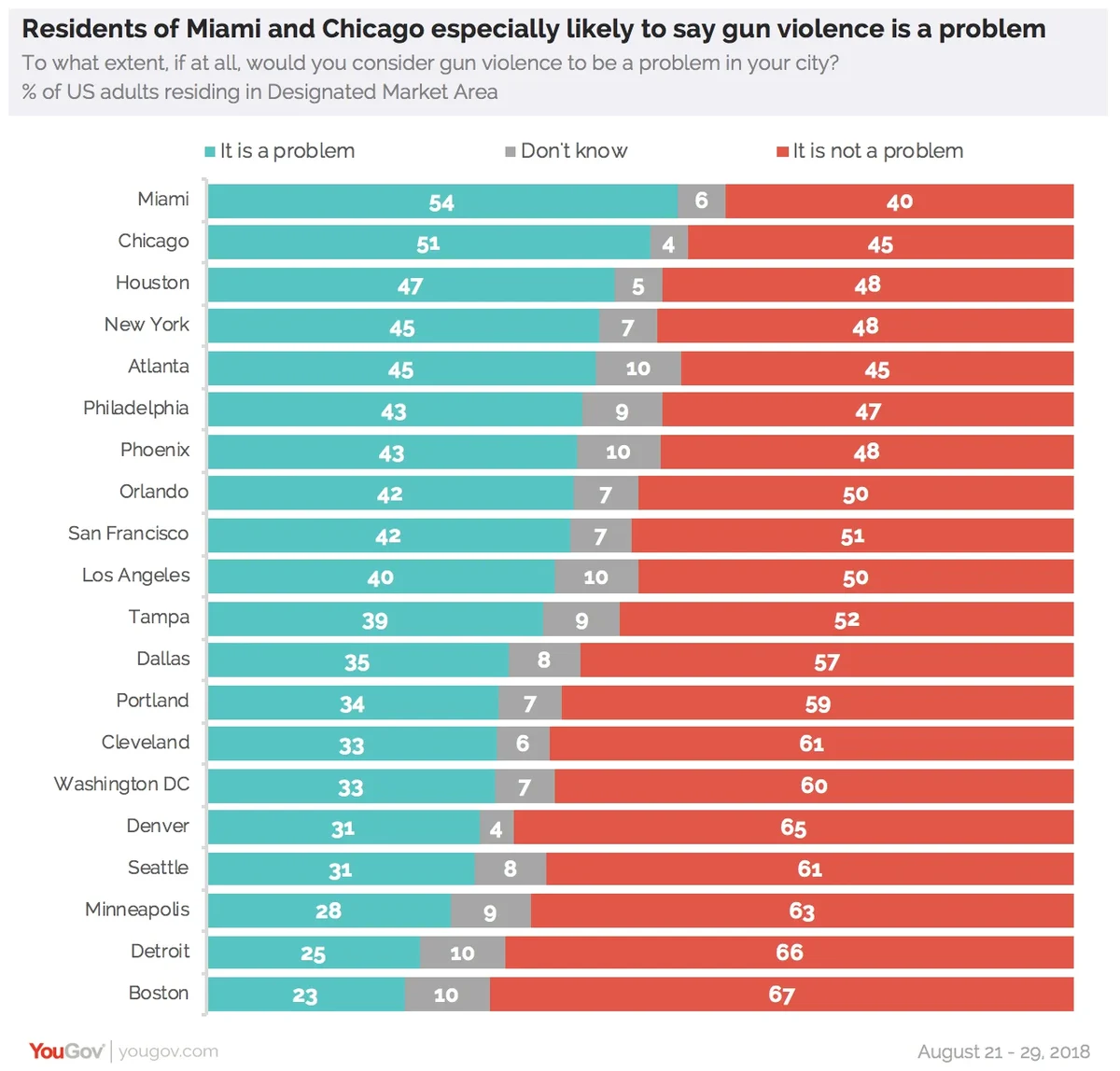 Gun violence is less likely to be a problem in other cities. Residents in Boston (67%), Detroit (66%), and Denver (65%), for example, are the most likely to report that gun violence isn't a problem in their cities. Residents of these cities are also among those most likely to say their city has a good relationship with police. Miami stands out here though: 72% of residents report having a good relationship with the police there but are the most likely to say gun violence is a problem in their city.

Read more about what these city residents think of their respective local governments and schools

Learn more about YouGov Omnibus

Image: Getty