A third (34%) of Americans who itemize deductions say they paid more this year
More and more Americans are filing their tax returns – one in three adults in the latest Economist/YouGov Poll say they have done so already. Half of those who filed early said they expect a refund check this year. According to the data, what they got was not what they expected.

This year's new tax law cut tax rates for most Americans. But the refund checks among early filers who expected a refund were smaller than usual. Just one in five (19%) overall say that their refund check would be bigger than they expected; nearly twice (36%) that percentage said it was smaller than expected.



Nearly one in three (31%) Republicans say their refund check was bigger than expected, but for most it was either a disappointment or not surprising.

What is important is whether or not those who file taxes believe they are saving money – whether that is because of a large refund or smaller amounts of withholding taxes throughout the year. There are differences between those who itemize their deductions and those who take the standard deduction. The early filers who itemize say they are paying more, those who take the standard deduction are more likely to say they are paying less.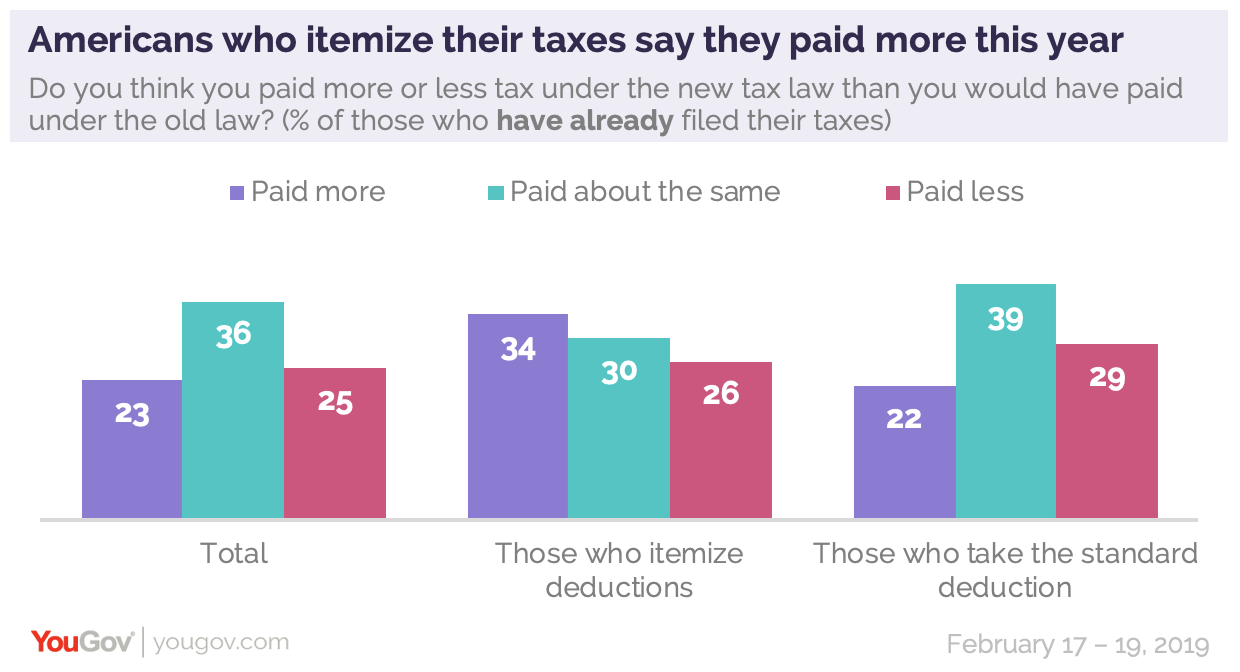 Americans who itemize their taxes may be most at risk of paying more: for some, the $10,000 cap on state and local tax deductions may mean this year they can deduct far less than they have in the past, especially if they own several homes, or if they live in towns or communities with high property taxes or in states with higher state income taxes.

When it comes to those who have yet to file, expectations among those who itemize and those who take the standard deduction are similar. There are more who are worried about paying more in taxes than there are those looking forward to paying less.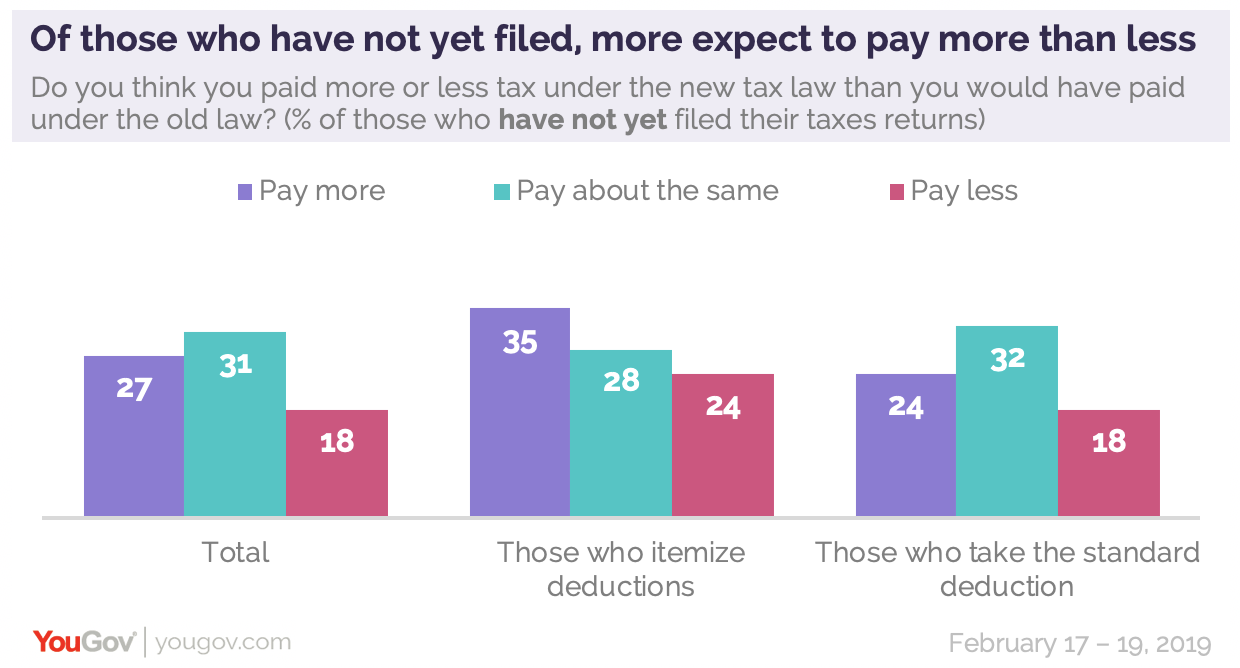 One in four of those who have yet to file and expect to take the standard deduction aren't sure what to anticipate when they finally file.

There are partisan differences: 37% of Republicans are optimistic and expect to pay less this year; 45% of Democrats are sure they will pay more.

As for the tax plan itself, it remains divisive. This week 38% support the plan, 40% oppose it. Those who believe they will pay less in taxes overwhelmingly support the plan. People who think they will pay more, overwhelmingly oppose it.

Read the full toplines and tables results here

Photo: Getty