Worries about the economy are still dragging down the approval rating for President Barack Obama, although in this week's Economist/YouGov Poll, the President's approval has inched up from last week's all-time low. This week, 39% approve of the way the President is handling his job, while 53% disapprove.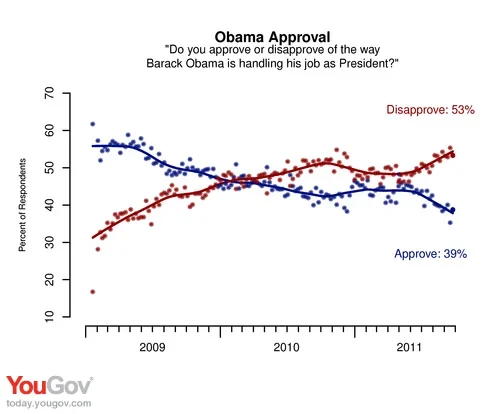 But concern about the future is high. 72% say the country is off on the wrong track, near the all-time Obama Administration high. And 54% say the economy is getting worse, among the highest figures since the first few months of the President's term.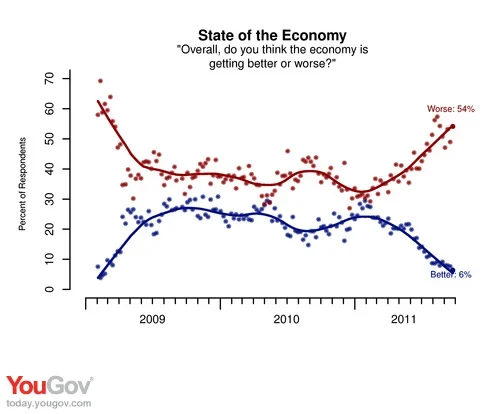 However, while opinion of the President is negative, feelings about Congress are even worse. This week, only 7% approve of the way Congress is handling its job — the lowest rating ever in Economist/YouGov Polls. Ten times as many disapprove.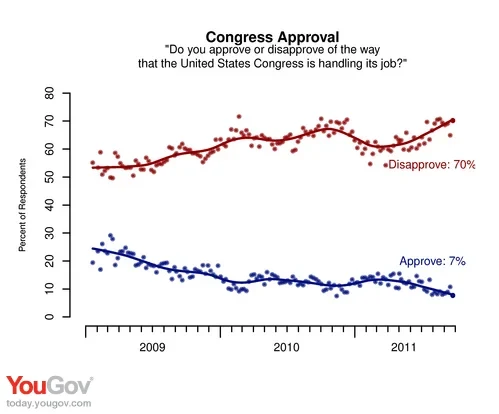 Photo source: Press Association