Half (51%) of Americans view President Jimmy Carter favorably
At 94 years and 172 days, Jimmy Carter recently became the longest-lived president in American history, beating the age record previously set by George H.W. Bush. YouGov Ratings data shows Carter is the second-most-popular living Commander in Chief — behind only Barack Obama.
YouGov Ratings measures the popularity of all living US presidents and it shows that Carter, who has spent 38 years as a retired president, is seen positively by half (51%) of Americans. Obama is slightly more popular with 56% of people viewing him favorably. George W. Bush is the third most-popular (43%), closely followed by Bill Clinton (42%). President Donald Trump is viewed favorably by 38% of Americans.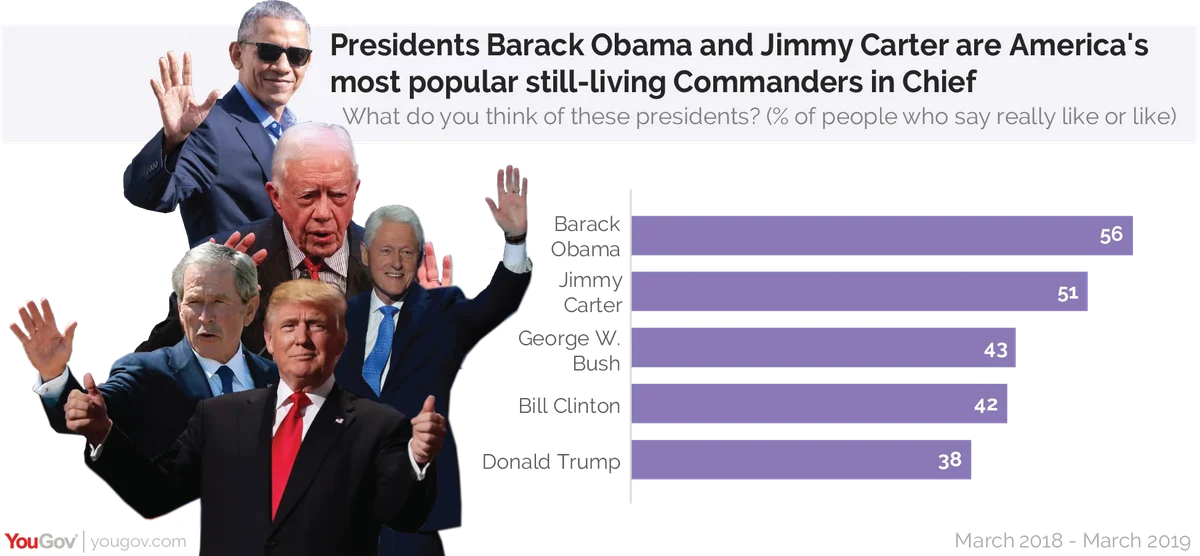 Carter, one of America's 11 one-term presidents, is most commonly associated with the word "honorable" by fans—the only living president in YouGov's rankings to be associated with the word. Other US presidents, including Presidents Trump, Obama, and Clinton are most-commonly classified as "intelligent" by their supporters. George W. Bush is most often called "patriotic."
While only Republican leaders have the word "patriotic" as one of their top five descriptors, their Democratic counterparts are the only ones commonly said to "stand up for ordinary people."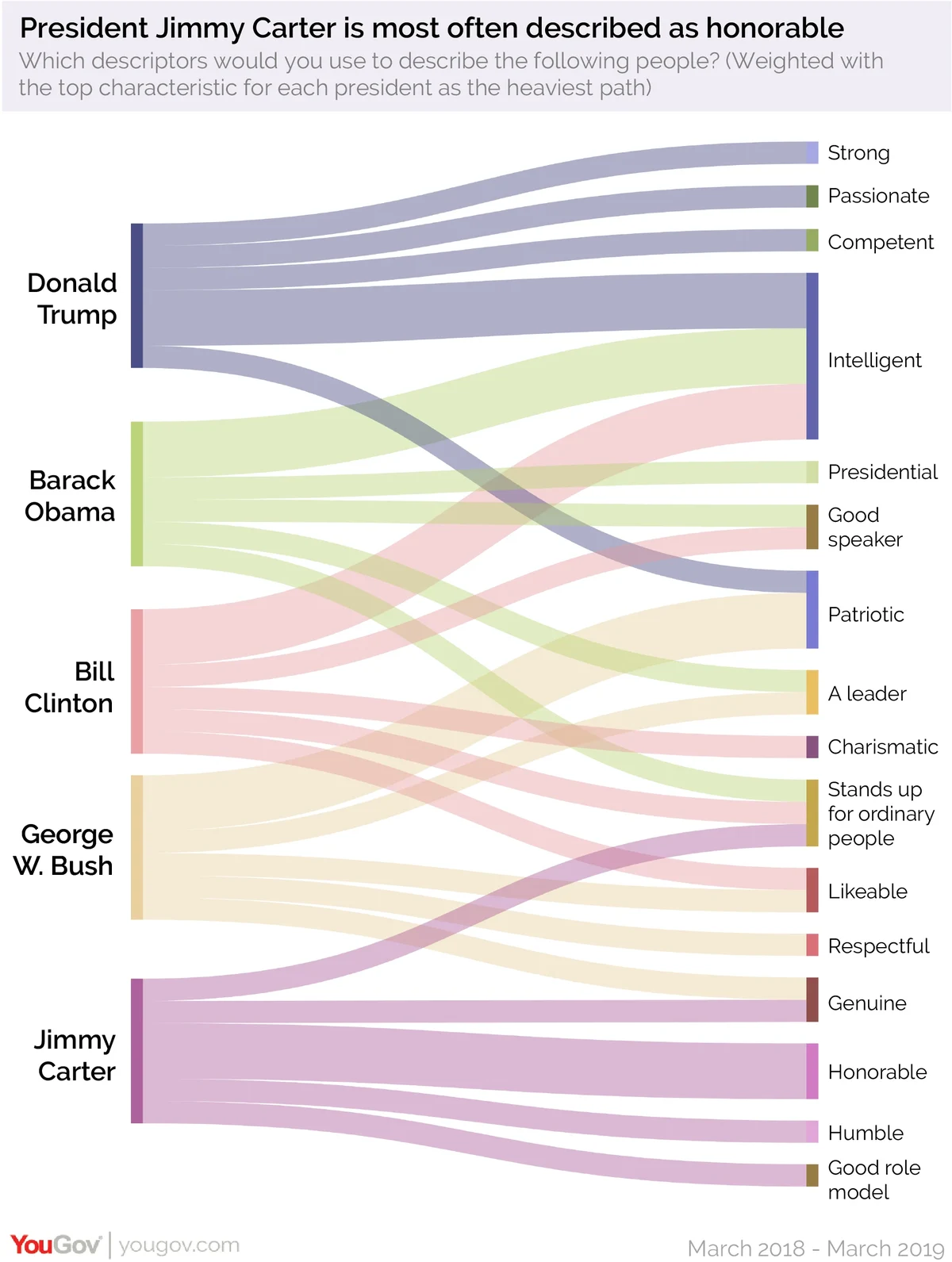 Related: Republican First Ladies are more popular than their husbands
YouGov Methodology: YouGov Ratings publishes nationally representative popularity scores for thousands of people, products, and brands for the public. The popularity score is calculated by taking the proportion of people who view someone positively and displaying it as a percentage of all of the people who have given any opinion about that thing, including acknowledging that they've heard of someone. The same calculation is used for the neutral, negative, and have heard of percentage scores.
Image: Getty