The President's use of executive orders last week to help those facing foreclosure, student debt and to assist unemployed veterans — bypassing Congress — meets with general approval from Americans. In the latest Economist/YouGov Poll, nearly half approve his actions, though the support is partisan, with Republicans overwhelmingly opposed.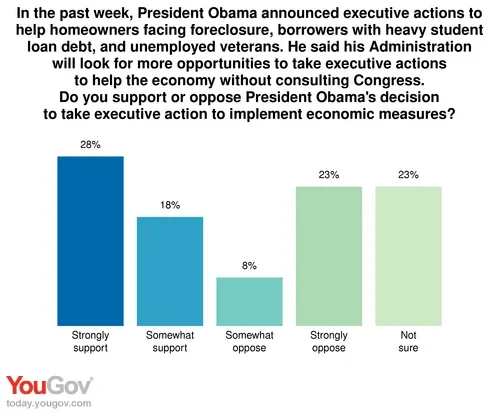 The President also gets support for his plan to expand a program that helps homeowners who are current on their mortgage payments but owe more on their homes than they are worth. About a quarter haven't heard about this proposal, but by more than two to one, the public likes the idea.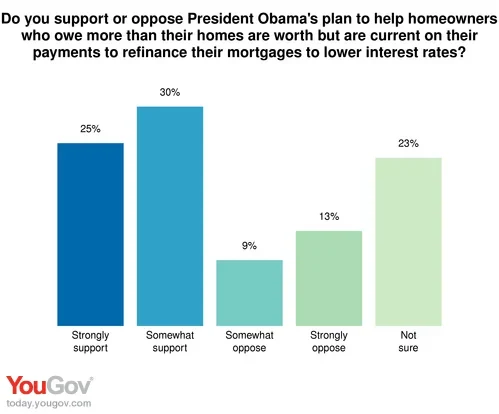 More than a third expects it would help the housing market and the overall economy.
But the President's approval rating on handling the economy remains low: just 31% approve this week, and 58% don't. And there remains doubt about his jobs proposal. Only 26% say the President's jobs plan will create a significant number of new jobs.
His overall approval is little different from the reading last week: 41% approve.