The arrest of financier and convicted sex offender Jeffrey Epstein on sex trafficking charges brought down a member of the Trump Cabinet, Secretary of Labor Alex Acosta. Acosta, who was US Attorney in Florida during the time of Epstein's trial there, had negotiated a plea bargain in 2007 that kept Epstein from a lengthy federal prison sentence.
Acosta's resignation was the right thing to do, according to the latest Economist/YouGov Poll. By nearly three to two, Americans agree that Acosta should have resigned.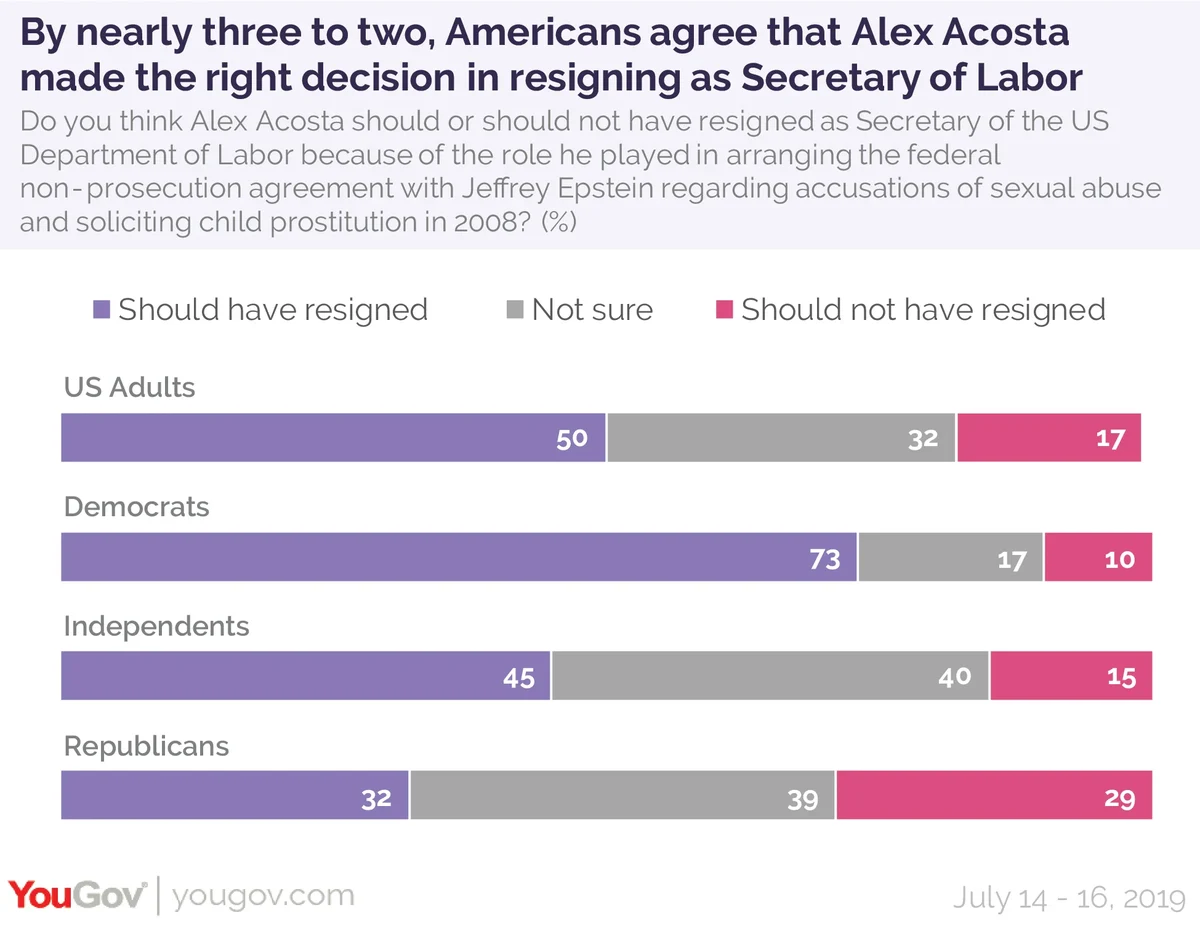 Republicans – though very narrowly -- agree. In part, that is because few had any problems with the way Acosta handled his job as Labor Secretary. Nearly half (48%) of Republicans approve of his performance, and just 12 percent disapprove. The public as a whole was closely divided on Acosta's job performance. More than a quarter (27%) approve, but 31 percent do not.
But there is another reason for wanting Acosta to leave his Cabinet job. Acosta gets bipartisan criticism for the 2007 plea deal he made with Epstein when he was the US Attorney in Florida. Republicans, Democrats and independents agree it was too lenient (under the arrangement, Epstein was permitted to leave the county jail where he was held during the day to go to work, as long as he returned at night).
Epstein now faces up to 45 years in prison if convicted of the latest charges brought by the state of New York, as more women have since come forward to accuse Epstein of improper relations with them when they were teenagers.