Americans in the latest Economist/YouGov Poll have a very clear view when it comes to the child abuse charges made again Penn State football assistant coach Jerry Sandusky: they think Penn State could — and should — have done more. Americans say that when Penn State acted — firing head coach Joe Paterno — it did the right thing.
More than two-thirds of those aware of the scandal believe Penn State did only a fair or poor job when it first heard of the allegations against Sandusky. And half give Penn State those same low grades for its actions when the news became public. But the number saying Penn State did a poor job is only half as large when the public judges its more recent actions than when it looks back.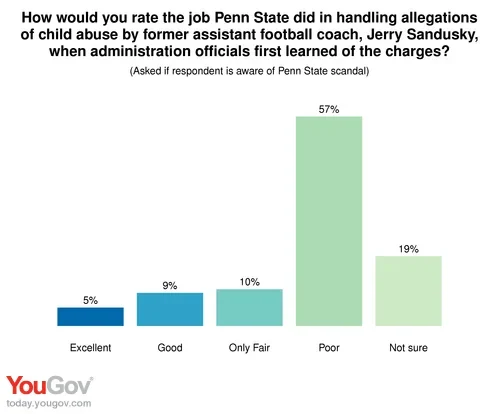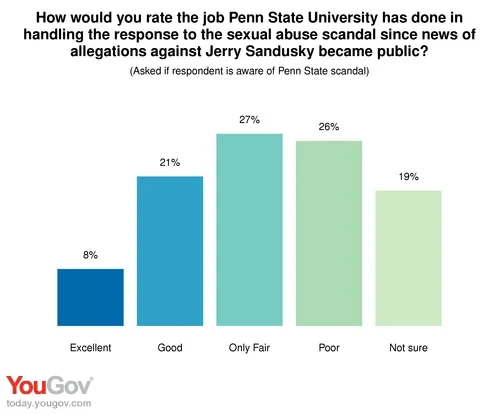 There is a strong belief that the University could have had an impact had it acted earlier. 67% say the school should have done more, and could have prevented additional cases of child abuse. Just 3% disagree.
The public agrees with the most specific action the school did take: firing head coach Joe Paterno. By nearly three to one, Americans approve. Approval of that decision crosses all demographic categories.