Although in the past year public approval of President Obama's performance in office dropped to its all-time low, the President starts his third year just about where he was a year ago, with a nation pretty much evenly divided on his performance in office: 45% of Americans approve of how he is handling his job as President, while 48% disapprove.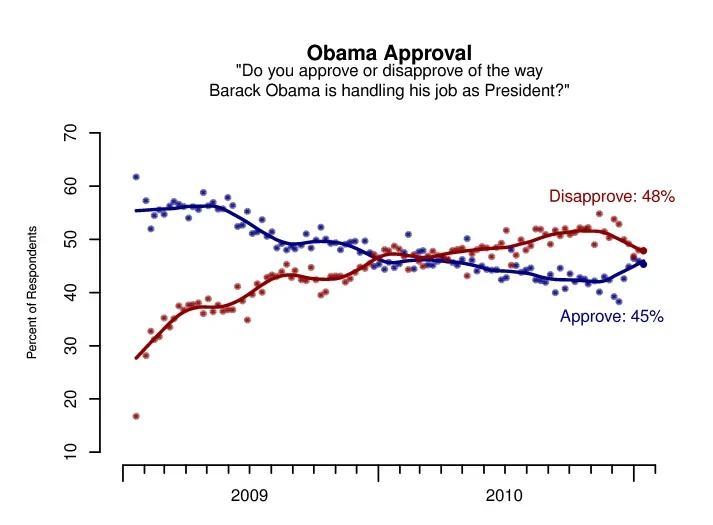 The public's assessment of the President improved in the last few weeks, as the President won some victories in December's lame duck Congressional session. Americans also approve of his response to the January 8 shootings in Tucson, Arizona. Those shootings took the lives of six people, including a federal judge and a 9-year-old girl, and critically injured the area's Democratic Congresswomen, Rep. Gabrielle Giffords.
However, when compared to a year ago, Americans today are feeling somewhat better about their President.
Although 34% of the public say he has accomplished less than they expected he would, that number is down seven points from January 2010. And the percentage saying President Obama has accomplished more than they expected has doubled in the last year.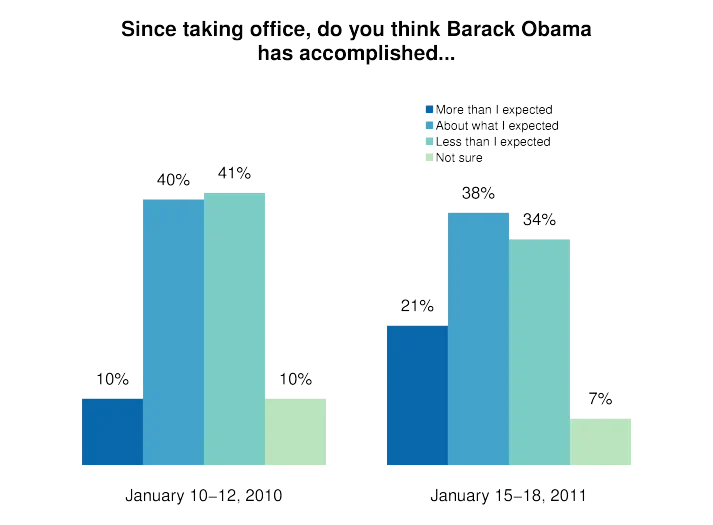 So when Americans compare the current President to his predecessors, 39% today say he has done more than a typical President does in his first two years, up seven points from last January, when Americans were asked to assess Barack Obama's first year in office. 30% say he has accomplished less than a typical President – but that number is down eight points from last January.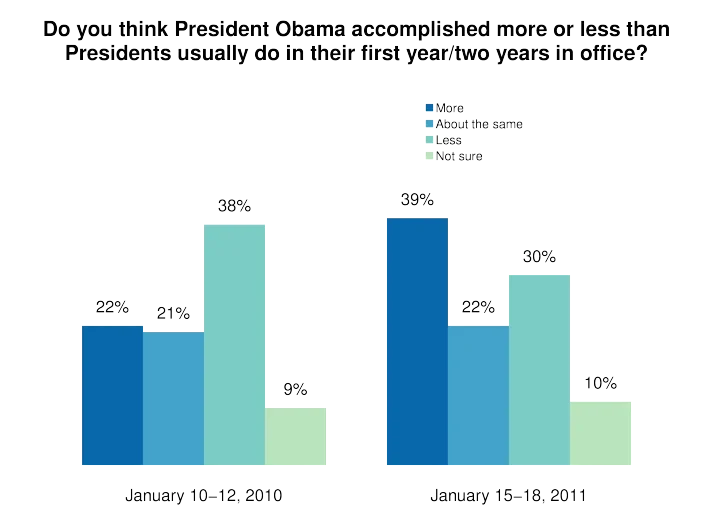 However, the public today is divided on whether he has improved the country's image in the world or made the U.S. image worse. A year ago, by 41% to 30%, they thought his Presidency had improved the country's image.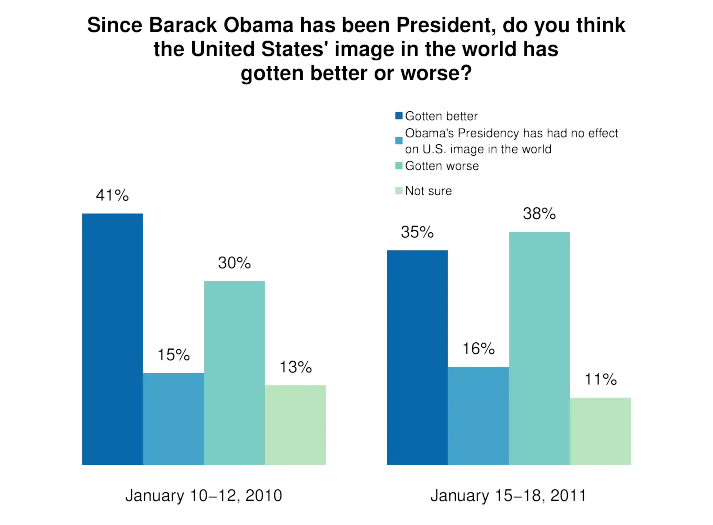 Other measures have shown little or no change, with Americans just about as closely divided today as they were a year ago on whether Barack Obama is a strong or weak leader, and whether he is leading the country in the right direction.
And when Americans judge Barack Obama's place in history, there is little movement. 39% now say he will be seen as a below average or poor President. Last year, 35% put him in that category, the same percentage that then called him outstanding or above average. This year, just about the same percentage, 33%, say that.