As Congress battles over extending the payroll tax reduction, and with disagreements in the last few days between House and Senate on the length of the extension threatening to result in increased taxes on January 1, the Economist/YouGov Poll (Week of 12/17/2011) finds Americans wanting to keep the reduction in place.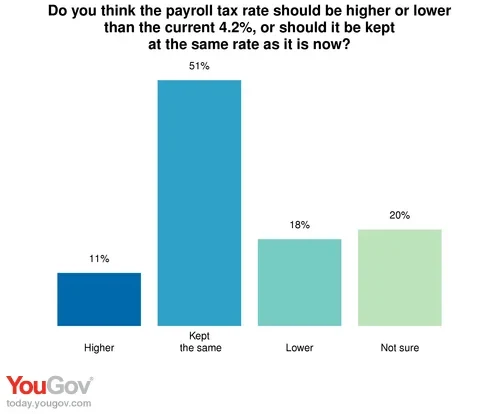 In fact, while half want to keep the rate at 4.2%, where it has been in 2011, nearly one in five would lower it even further. There is bi-partisan agreement on this.
And when it comes to how to pay for the reduction, more Americans favor increasing taxes on millionaires than favor cutting the government workforce and freezing its pay. 43% favor reductions for federal employees; 52% would tax millionaires.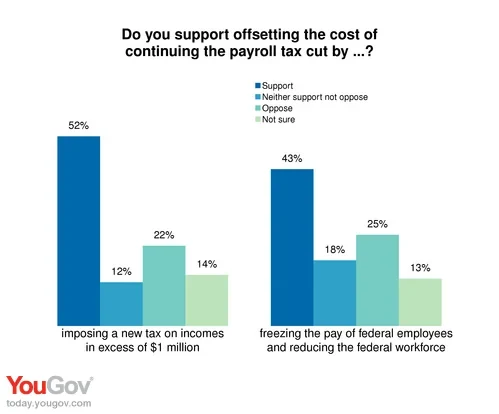 These options produce partisan reactions. Republicans narrowly oppose taxing millionaires to pay for the payroll tax cut extension; Democrats oppose limits on the federal workforce. Independents favor both options. 
Photo source: Press Association