While he may be trailing President Obama in the latest head to head contest in this week's Economist/YouGov Poll (Week of 2/4/2012), there are several qualities where GOP frontrunner Mitt Romney outperforms the incumbent President — most critically, on the issue of experience.
Just 17% of Americans would describe President Obama as "experienced." 31% would not. For Romney, 29% say he is experienced; and just 10% do not. Romney also scores higher than the President on being religious. Interestingly, however, Obama scores slightly higher on being patriotic.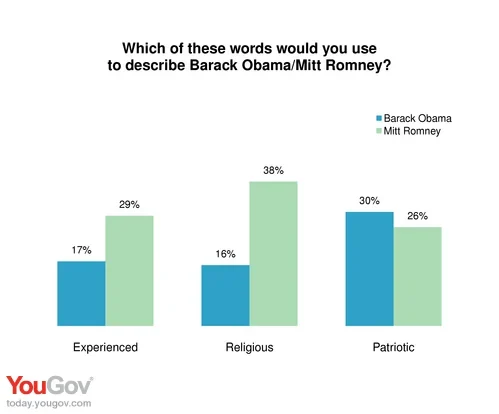 Among GOP voters, the top three candidates are fairly evenly matched on most qualities. However, Gingrich is most likely to be seen as "bold," "strong" and "arrogant." Romney is more often seen as "religious" and "steady." 
Economist/YouGov poll archives can found here.
Photo source: Press Association