The unemployment rate is inching down — but gas prices are soaring. And Americans are concerned about the future of the U.S. economy. Before and since President Obama took office, the economy has been the most important issue for voters, but in this week's Economist/YouGov Poll, the percentage who think the economy is getting worse jumped six points from last week.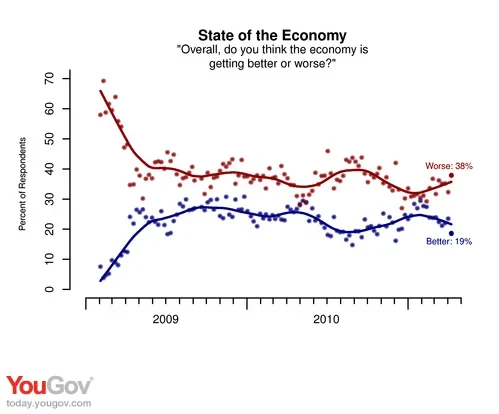 38% now say the economy is getting worse. And when asked whether the country is on the right track or going in the wrong direction, nearly three times as many say it's on the wrong track than think it's going the right way.

As for the President's management of the economy, a majority of Americans disapprove. Just 34% approve.