Few Americans think that they could live on the minimum wage, while a majority support recent strikes by fast food workers for higher wages.
On the last Thursday in August, fast food workers in 50 cities across the country went on strike for higher wages. The vast majority of workers involved work for wages that are often at or marginally above the federal minimum wage of $7.25 an hour. Working full-time - which many of these workers are unable to do - means that they earn $290 a week. Workers are demanding that wages more than double to $15 per hour, or $600 per week.
The latest research from YouGov shows that most Americans don't think that they could live on the income that a full-time worker at minimum wage earns. 74% say that they couldn't while 14% say that they could. Republicans (22%) were the most likely of any demographic to say that they could, while Democrats (10%) were the least likely. Nevertheless, 63% of Republicans and 83% of Democrats still say that they couldn't live on the minimum wage.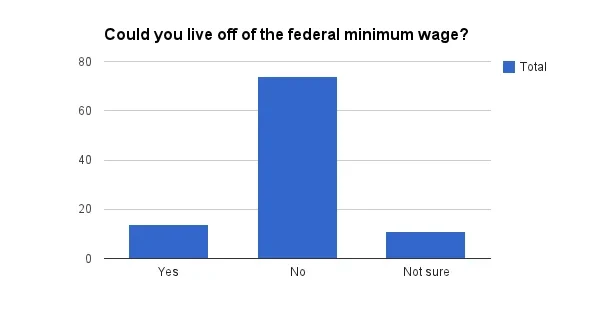 51% of Americans support the recent strike by the fast food workers, while 35% oppose it. Unsurprisingly, Democrats (70%) overwhelmingly support the strikes, while Republicans (60%) oppose the strikes. Independents are more split, with 48% supporting the strikes and 36% opposing them.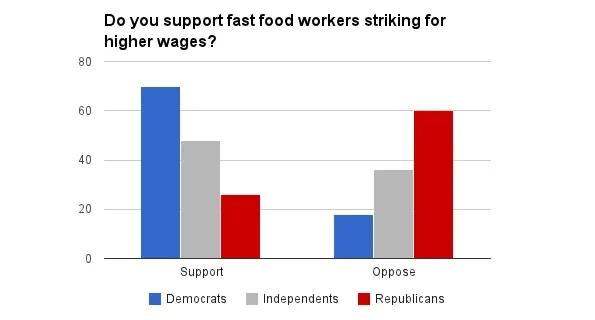 Most Americans want the minimum wage to be increased, with 63% wanting some sort of increase in the minimum wage. 35% want it increased significantly, while 28% want it increased a little bit. 22% are happy with it as it is while only 7% want it lowered.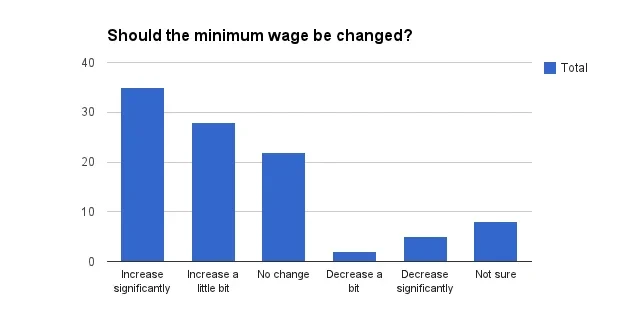 Employers opposing higher wages for their workers released an advert in newspapers stating that higher wages for fast food workers could lead to those workers being replaced by robots. Americans resolutely oppose replacing some of the workers with robots, with only 19% supporting the move and 64% opposing it.
Full results can be found here.
Image: Getty.