Americans tend to support Japan's decision to allow their military to play a greater role in regional defense, but people also tend to think that U.S.-China relations are more important than relations between the U.S. and Japan
Last week the Japanese government announced a historic shift in its military stance. For the first time since World War Two, when Japan's defeat led the United States to impose a pacifist constitution on the country, the Japanese military will not be strictly limited to self-defense. Japanese forces will be allowed to assist allies, including the United States, who come under attack. The move is part of a broader push by the United States and allies to contain growing Chinese influence in East Asia, but the move will also likely sour relations between Tokyo and Beijing.
The latest research from YouGov shows that Americans tend to approve of the Japanese government's decision to change their military policy, with 47% in favor and 14% against. The change is largely targeted at reining in China, which is involved in territorial disputes with most of its neighbors. Despite support for Japan's decision to try and contain China, Americans do tend to think that out of Japan, China and South Korea it is most important for the US to maintain friendly relations with China, with 42% choosing China compared to 25% saying Japan and 12% South Korea.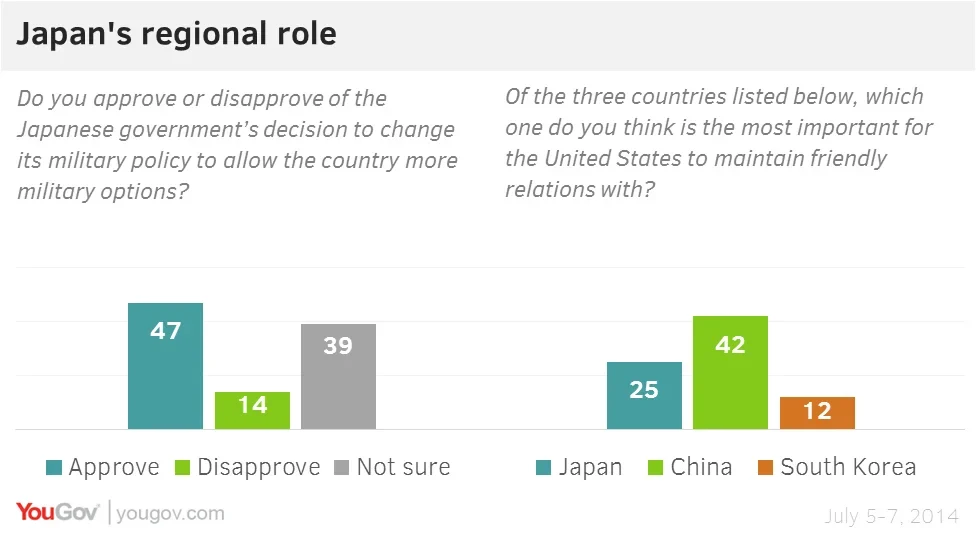 Public opinion may say that maintaining good relations with China is a top priority, but this is likely due to China's growing power and not any perception that China is a friend of the United States. 48% of Americans say that China is either unfriendly towards the US or is an enemy of the US, with only 33% saying that China is a friend or ally. 75% of Americans say that Japan is a friend or ally, along with 66% who say the same about South Korea.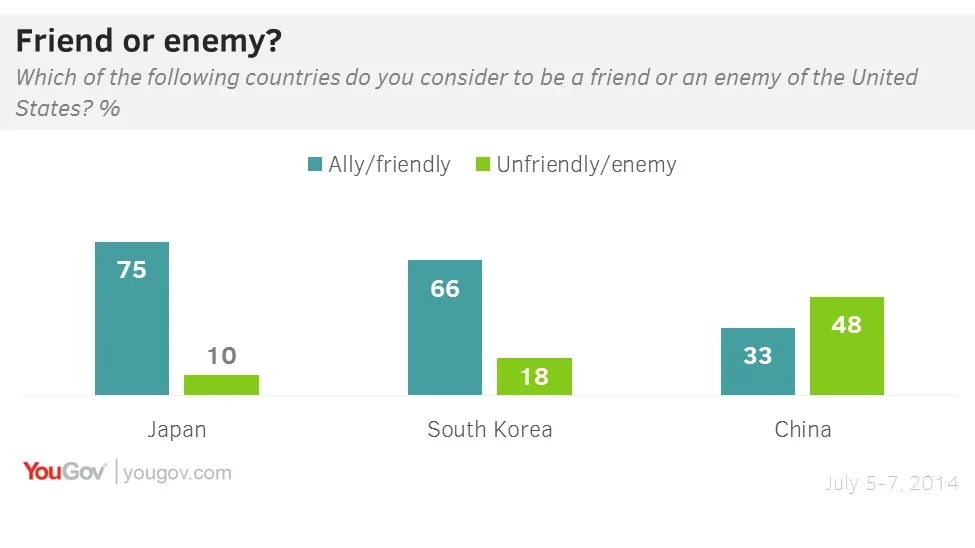 Full poll results can be found here.
Image: Getty