Only one in seven Americans think gambling is immoral, and most support legalizing most kinds of gambling
Atlantic City, long the East Coast's answer to Las Vegas, has seen four major casinos shut in 2014 alone. The latest victim of the city's downturn was iconic Trump Plaza that shut its doors last week after thirty years of business. As more and more states legalize gambling and encourage casinos to open, traditional hot spots such as Atlantic City and Las Vegas have lost out. Atlantic City has been particularly badly affected as a number of Northeastern states, including Maryland and Massachusetts, have legalized gambling and opened their own casinos.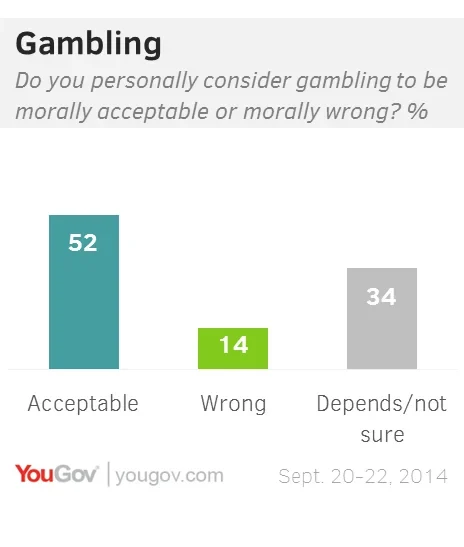 The latest research from YouGov shows that most Americans (52%) think that gambling is morally acceptable, while 34% say that they either aren't sure or think that it depends. In fact, only 14% say that gambling is flat out immoral. Black Americans (22%), Republicans (18%) and people with a household income of less than $40,000 a year (18%) are the most likely to say gambling is immoral.
Asked whether certain forms of gambling should be legal or illegal, a majority of Americans support legalizing most forms of gambling. State lotteries (84%) and casino gambling (81%) receive the highest support, while offtrack horse betting (57%) has the lowest support. In general Republicans tend to be more supportive of legal gambling than Democrats, though most supporters of both party back legal gambling.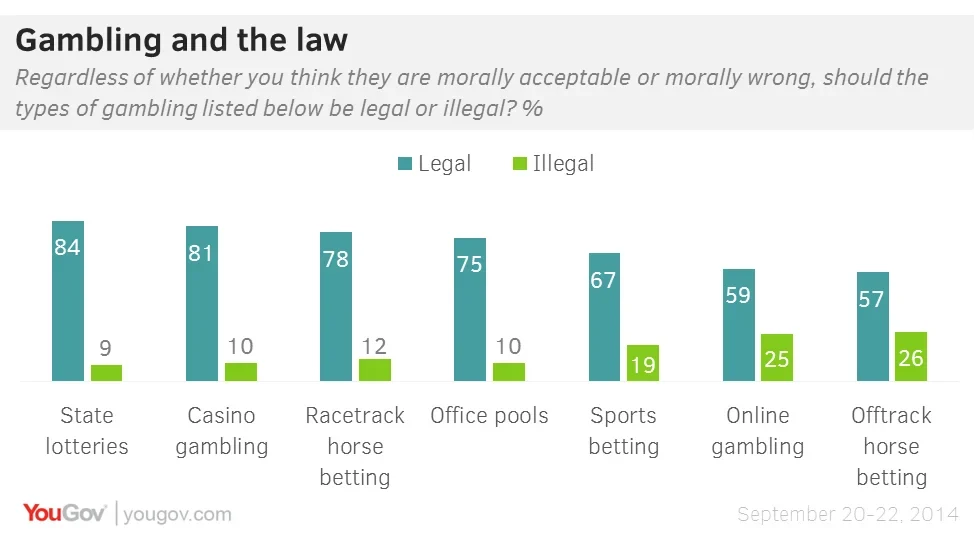 Apart from state lotteries (69%), casino gambling (58%) is the only form of gambling that most Americans have done.
Full poll results can be found here.
Image: PA