The vast majority of young adults in America play video games, but even they tend to say that video games are mainly for kids
Earlier this month Microsoft announced that it was purchasing Swedish game company Mojang for $2.5 billion. Mojang is the firm behind the wildly popular 'Minecraft', a visually basic game that allows players to construct virtually anything they can imagine. This purchase is merely the latest example of a major corporation paying significant sums for niche video game companies, as firms realize that an entire generation that grew up with video games are now adults with disposable income.
The latest research from YouGov shows that, overall, nearly half the public (47%) say that video games are mainly meant for kids. Only 24% say that they're mainly for adults, while 29% aren't sure. Even among young American adults (aged 18-29) people tend to say that video games are for kids (38%) rather than for adults (35%).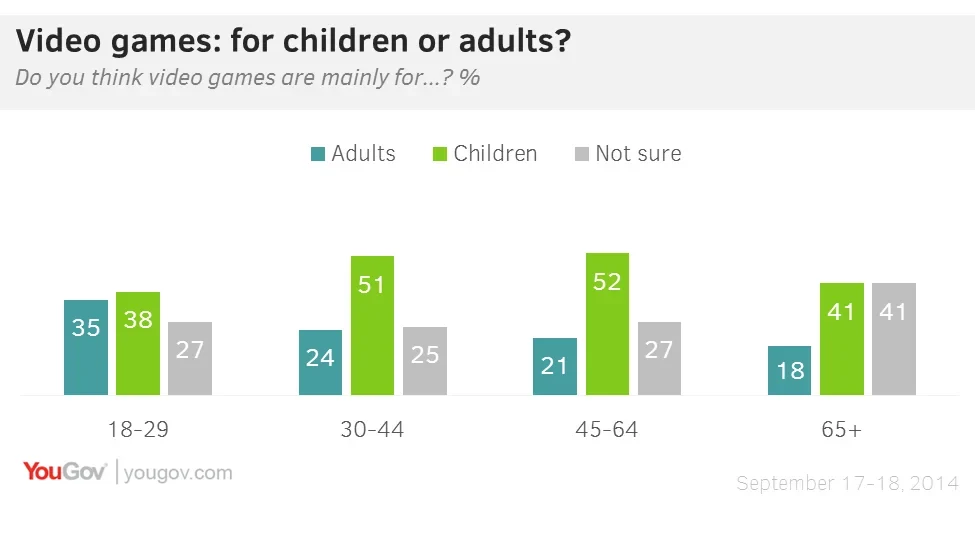 Nevertheless, most American adults (53%) say that they play video games in some form. This is particularly common for under-30s, 77% of whom say that they play video games. Only Americans over the age of 45 tend to say that they do not play games, though even here 34% of over-65s say that they play video games.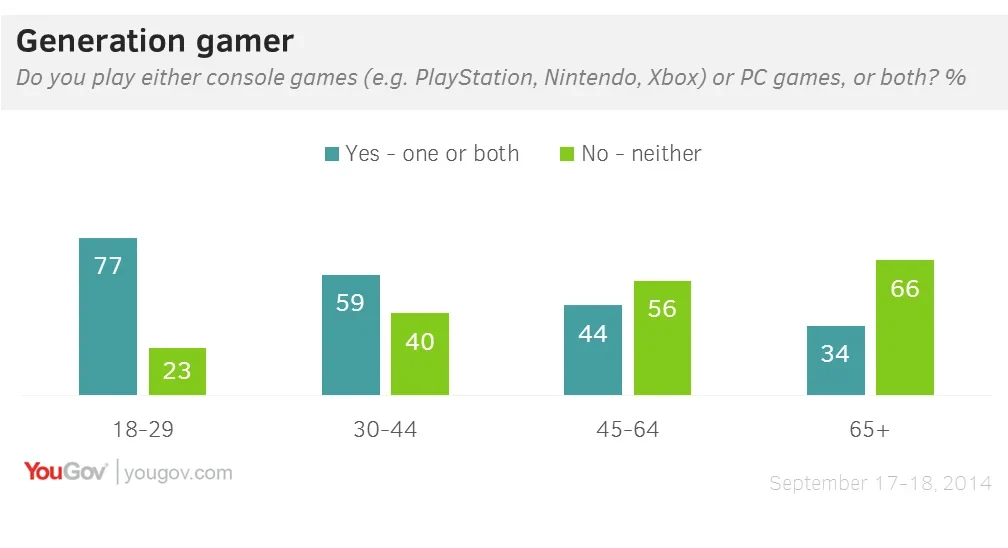 Ask specifically about Minecraft, however, and it becomes clear that Minecraft is only popular among under-30s. 40% of under-30s say that they have played Minecraft, compared to only 14% of the general public.
Full poll results can be found here.