By a wide margin Americans prefer plastic over paper, but they only narrowly oppose California's plastic bag ban
California recently became the first state to ban single use plastic bags from stores. Plastic bags will be banned and stores will either have to sell reusable bags or charge ten cents for a recycled paper bag. The ban will be phased in, with large grocery stores being affected first, but by 2016 even convenience stores and pharmacies will have to stop offering plastic bags. Many areas of California, including Los Angeles and San Francisco, already ban plastic bags.
The latest research from YouGov shows that Americans narrowly disapprove of the new Californian plastic bag law. 45% are against it, while 39% are in favor of it. Most Democrats (55%) support the law, while independents (48%) and most Republicans (62%) disapprove of the law.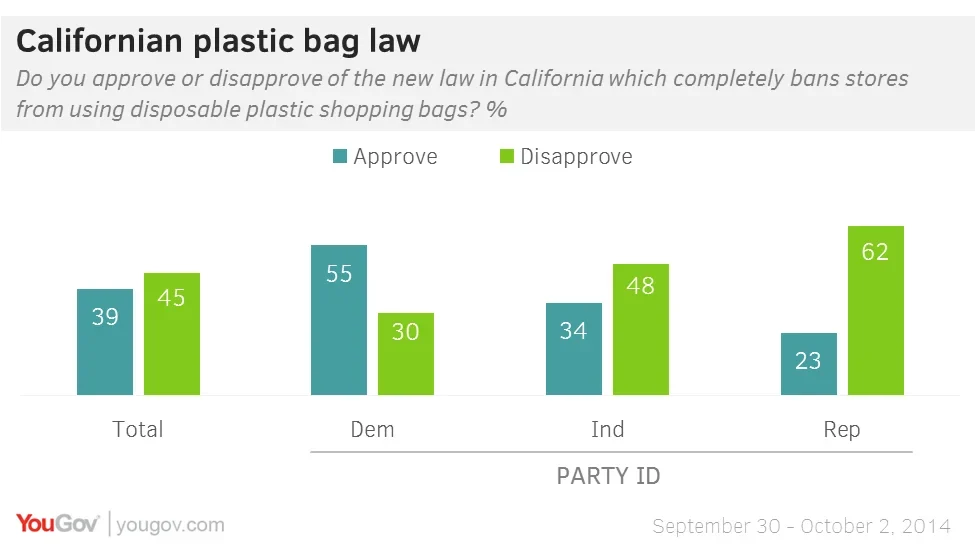 Most Americans (62%) prefer plastic bags to paper bags, with only 30% saying that they prefer paper when given a choice. Even most Democrats (59%) prefer plastic, despite their support for California's ban. Appropriately, however, people in the West are the least likely to say that they prefer plastic (58%) and the most likely to go for paper bags (36%).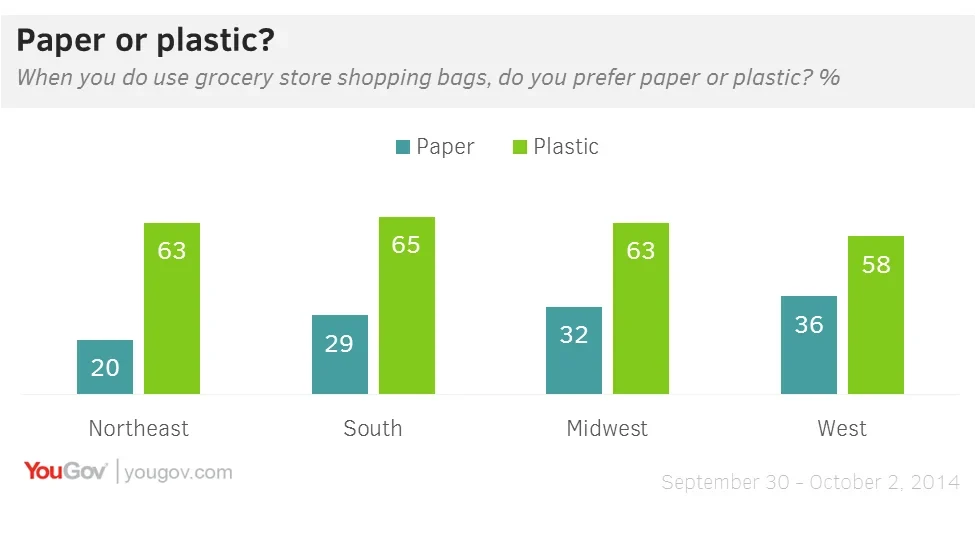 People in the West are also twice as likely to live in a community that currently bans stores from giving out plastic bags. 20% of people in the West live in areas with these bans, compared to only 10% of the country as a whole.
Full poll results can be found here.