For the first time Americans tend to have an unfavorable opinion of Bill Cosby
The Navy became the latest organization to publicly distance itself from Bill Cosby, stripping him of the honorary rank of Chief Petty Officer in light of further allegations that he drugged and raped women. One woman, who was aged 15 at the time of the alleged offense, has filed a lawsuit against Cosby. The LAPD has also announced that it is beginning its own investigation into Bill Cosby and has urged any other potential victims to come forward, even if the alleged incident occurred before the 1988 statute of limitations cut off.
YouGov's latest research shows that the rape allegations against Bill Cosby have continued to harm his public image and, for the first time, Americans tend to have an unfavorable (44%) rather than favorable (34%) view of the comedian. Even as recently as mid-November, most Americans (51%) had a favorable view of Bill Cosby. In 1997 a massive 90% of the American public liked him. The most dramatic shift in opinion has been among black Americans. 65% of black Americans had a positive view of Bill Cosby in November, while only 38% say the same now.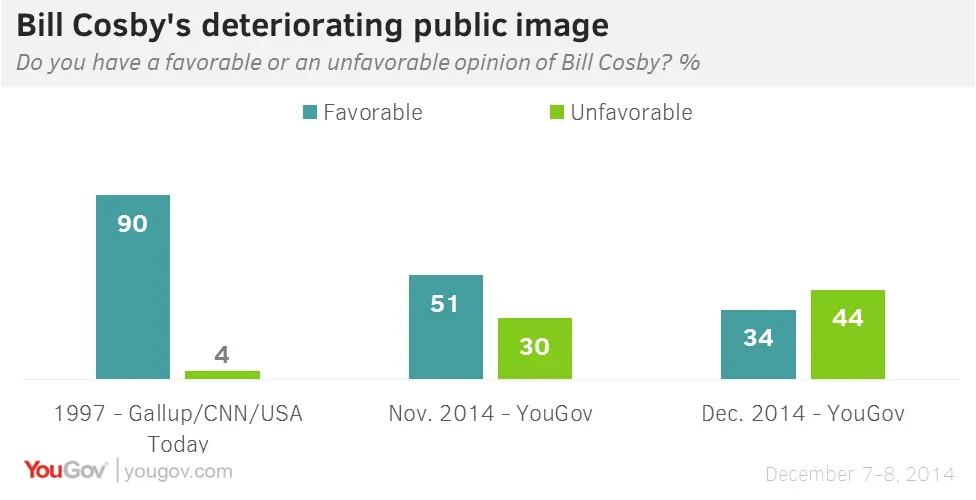 The number of Americans who believe the allegations against Bill Cosby has also increased, from 25% in November to 34% today. Only 20% don't believe the allegations and 46% are unsure who to believe. Most Americans do think that the LAPD should investigate claims that he raped a 15 year old in Los Angeles in 1974.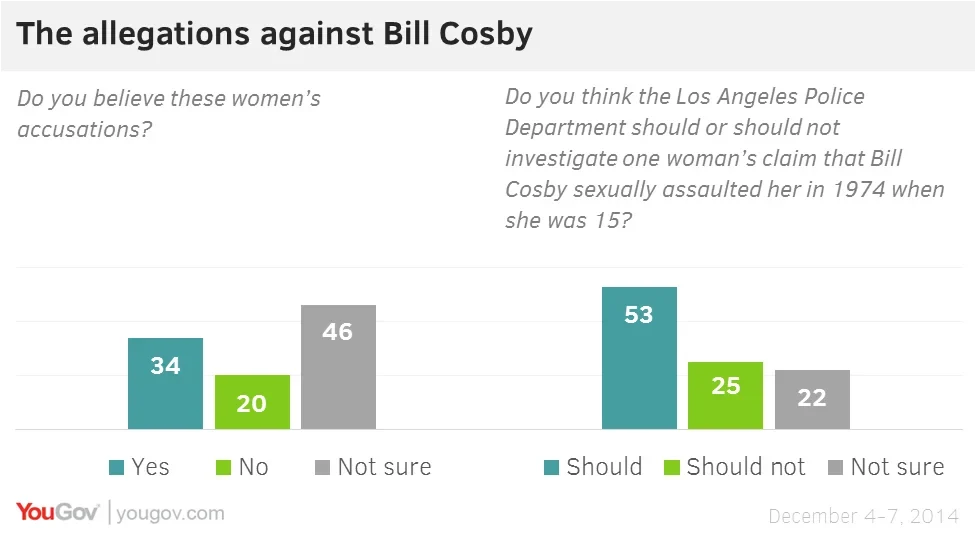 Full poll results can be found here.