People in the Northeast are the most likely to be drinking at Christmas, and older Americans are the most likely to drink and drive themselves home
The national police campaign against drunk driving, 'Drive Sober or Get Pulled Over', has once again kicked into gear as the holiday season approaches. From December 12th to January 1st, state and local police will be dedicating greater resources to catching drunk drivers at a time of year when deaths and collisions involving drunk drivers spike.
Research from YouGov shows that 34% of Americans say that they'll be drinking at some sort of Christmas party or social gathering this year, while most (53%) say that they won't. The strongest correlation between saying that you will be drinking this Christmas season is between age and region. Americans under the age of 30 (46%) and people in the Northeast (44%) are the most likely to say that they will be drinking, Only 22% of over-65s and 30% of people in the South say the same.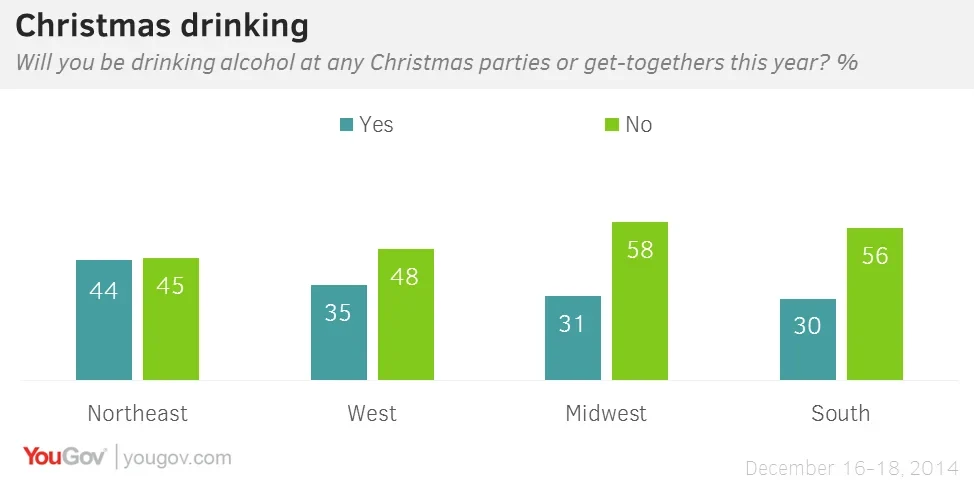 Older Americans may be less likely to say that they are drinking this holiday season, but they are the most likely to say that they'll be driving themselves home after they do. 23% of over-65s say that they usually drive home after they drink, compared to only 9% of under-30s and 14% of people aged between 30 and 64. 38% say that they arrange for someone to be a designated driver to get everyone home, while 31% don't drink. The rest of the country either get a taxi (7%), walk (4%) or take public transport (2%).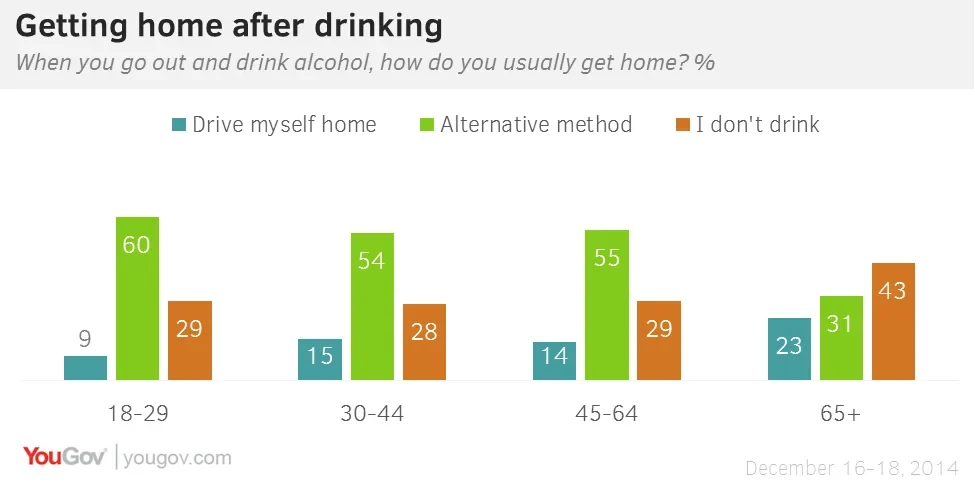 Full poll results can be found here.