Most Americans like New Year's Eve, but only a quarter will be going to a party
This year, more Americans than last year will be awake at the stroke of Midnight, though they won't necessarily be partying more. Four in ten plan to watch the Times Square ball drop; less than half that number will attend religious services.
According to the latest Economist/YouGov Poll, Americans like New Year's Eve. It may be a way to purge the old months and welcome in the New Year, but more than three in four like the day. One in four like it a lot.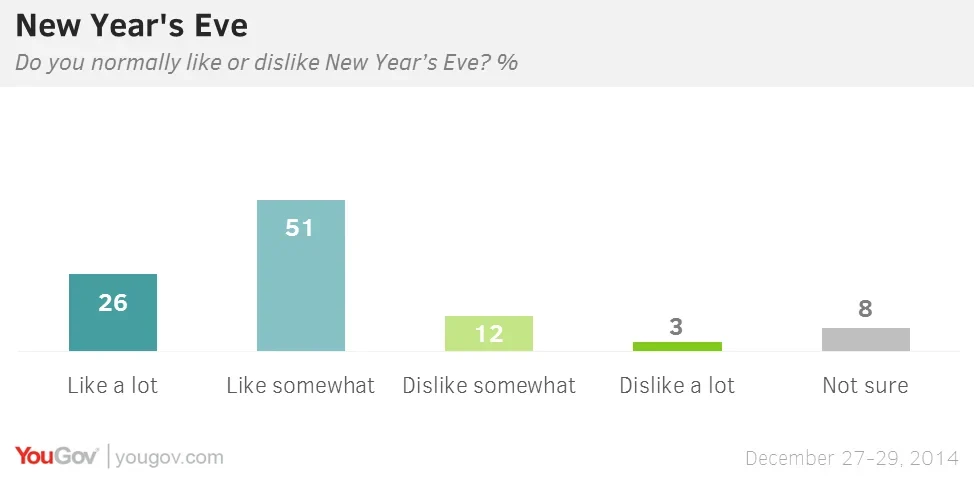 But this year most won't party. That's pretty much always the case. Last year, only one in four said they'd attend a party for New Year's, too. But this year, it appears younger adults are more likely to be staying in than they were in 2013. 37% of those under 30 will go to a party this year; last year nearly half said they would.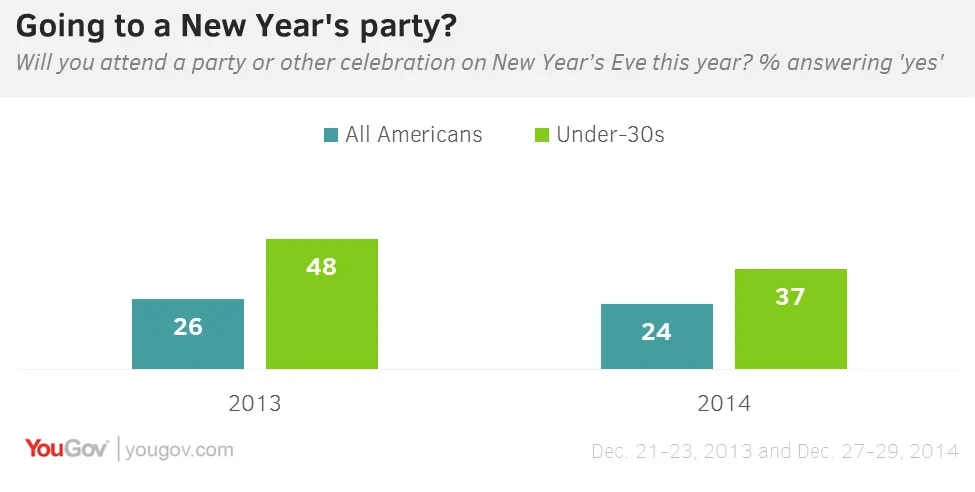 Despite their party's victory in the 2014 midterm elections, there is not much indication that Republicans are more likely to increase their partying this year over last. Just over one in five Republicans will attend a New Year's party this year; last year just under one in five said they would. One in three Democrats, both this year and last, will party the New Year in.
There are more people, young and old, staying awake this year.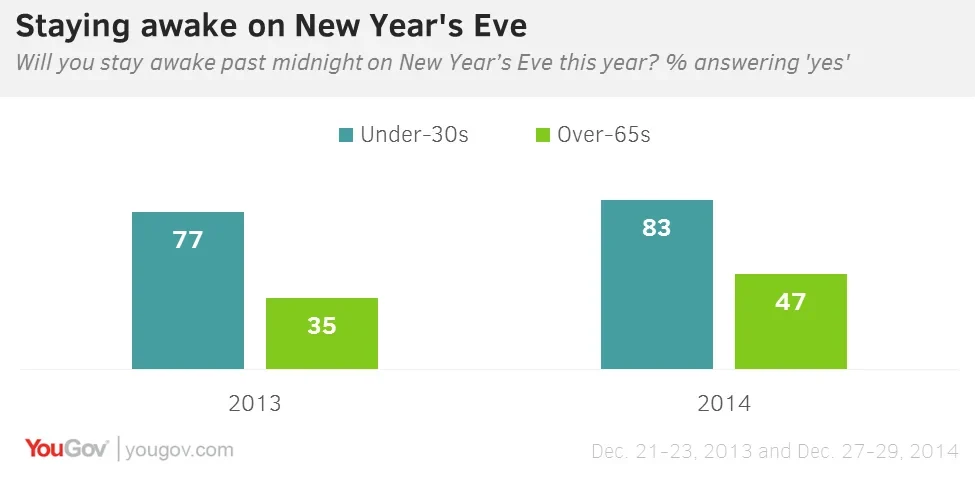 Republicans are no more likely to be awake at midnight this year than last: the increase in wakefulness is all from Democrats and Independents. The percent of those 65 and older who plan to watch the Times Square ball drop has jumped nine points from last year. 44% of senior citizens will be watching the crystal ball fall this year, slightly higher than the percentages in other age groups.
On the other hand, few Americans will attend religious services on New Year's Day (13% this year, 11% last year). Those under 30, however, are marginally more likely to claim a religious activity this year for January 1 than they were a year ago.
Economist/YouGov poll archives can be found here.